Watchdog Group Sues to Stop New WIPP Shaft Construction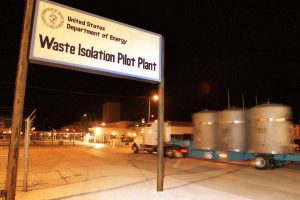 On April 24th, the New Mexico Environment Department approved construction of a new shaft at the Waste Isolation Pilot Plant (WIPP).  On April 27th, Southwest Research and Information Center (SRIC) appealed that approval to the New Mexico Court of Appeals.  SRIC claims that the approval is not allowed by regulations and that it prejudices the required public comment and public hearing process that must take place before the new shaft can be constructed.  200427 SRIC Notice of Appeal-2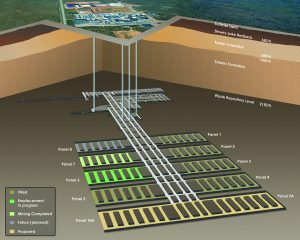 WIPP is a Department of Energy (DOE) repository to dispose of plutonium-contaminated, or transuranic, waste from nuclear weapons production.  In 1999, the Environment Department issued a permit for WIPP to operate with four shafts and up to 10 underground waste panels.  The legal limit of 6.2 million cubic feet of waste was supposed to fit into that underground footprint.  Under the permit, all of the waste would be emplaced by 2024.
However, DOE now wants to bring more waste to WIPP and operate the site until at least 2080 for waste from new nuclear weapons plutonium pit production.  Consequently, DOE is proposing a new shaft and more underground waste panels that connect to the existing disposal area.
On August 15th, 2019, DOE submitted a class 3 permit modification request for the new shaft.  In response, several organizations and dozens of individuals opposed the new shaft.  The Environment Department must publish a draft permit or notice of denial for additional public comment.  Then there are negotiations among participating groups, a public hearing with technical witnesses and cross-examination, briefing, and an Environment Department Secretary decision.  In other cases, that process has taken many months to a few years.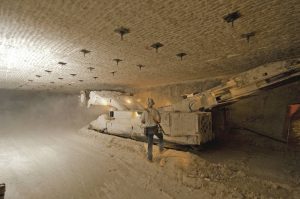 On January 16th, 2020, DOE requested a Temporary Authorization (TA) to allow construction to start.  DOE Request for WIPP TA 1-16-20
Since 1988, TAs have not been allowed for major construction projects because "[t]he authorized activities must be completed at the end of the authorization," which can be for no longer than 360 days.  DOE gives a roughly three-year timeframe to construct the new shaft and connecting tunnels and ready them for use.
On January 27th, 2020, SRIC wrote to the Environment Department detailing the legal deficiencies and arguing that approval of construction would severely prejudice the modification process.  sriccomm012720 TA-1
Part of SRIC's appeal is an affidavit from Steven Zappe, the Environment Department's WIPP Permit Writer for 17 years.  He concludes: "For several clear regulatory reasons, [the Environment Department] should not have approved the January 16, 2020 TA request to excavate Shaft #5.  Any one of the following reasons would be sufficient grounds to deny this TA request.  The combination of the [five] following reasons makes an indisputable argument for denial."  200427 Motion to NMED Secretary to Stay TA,    Zappe affidavit signed
---

1. Monday, May 4th at 5 pm – Santa Fe City Council MIDTOWN DISTRICT Special Meeting.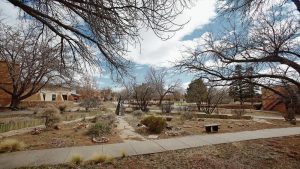 The Governing Body is scheduled to vote on entering into an agreement with the MIDTOWN Evaluation Committee's recommended master developer finalist. www.youtube.com/user/cityofsantafe
Before Monday, May 4th at 1 pm, you are invited to submit your questions for the meeting to Info@MidtownDistrictSantaFe.com
For more information, https://www.midtowndistrictsantafe.com/ and Liz Camacho, Santa Fe Office of Economic Development at excamacho@santafenm.gov
2. TUESDAY, MAY 5TH – DEADLINE TO REQUEST AN ABSENTEE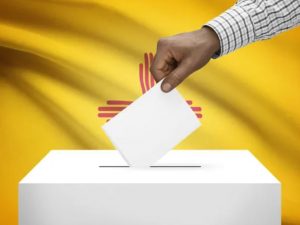 BALLOT IN NEW MEXICO. If you live in New Mexico and want to vote by absentee ballot for the June primary election, you must request an absentee ballot by May 5th. Click on this link today. It takes five minutes and you won't have to stand in line in person to vote in June. https://portal.sos.state.nm.us/OVR/WebPages/AbsenteeApplication.aspx?type=RA
3. Thursday, May 28, 2020 – Giving Tuesday Now. CCNS would appreciate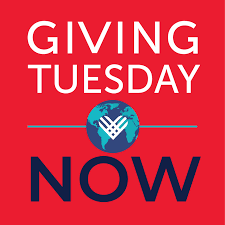 your contribution to our efforts during the pandemic. DOE is pushing its agenda at both LANL and WIPP. CCNS is doing our part to address their attempts. Feel free to call 505-986-1973 or email us at ccns@nuclearactive.org to learn more.
4. June 2, 2020 – the comment period for the draft environmental impact statement on the proposed has been extended from May 18. For more information, go to https://srswatch.org/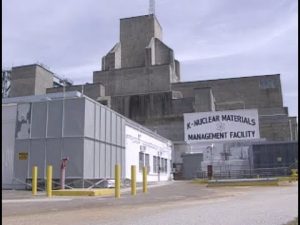 5. July 22, 2020 – Extension of the public comment period for the Draft Environmental Impact Statement for Holtec International's Proposed Spent Nuclear Fuel Storage Facility extended for an additional 60 days – from May 22, 2020. Stay tuned for more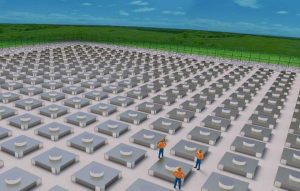 information. https://www.nrc.gov/reading-rm/doc-collections/nuregs/staff/sr2237/
Tags: Department of Energy, DOE, New Mexico Court of Appeals, New Mexico Environment Department, shaft construction, Southwest Research and Information Center, SRIC, Steven Zappe, temporary authorization, transuranic waste, Waste Isolation Pilot Plant, WIPP