Robert Gilkeson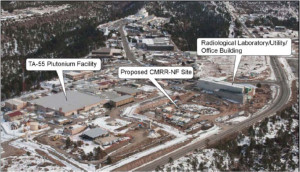 Robert H. Gilkeson, an Independent Registered Geologist, has been providing pro bono technical review and detailed analysis of critical DOE/LANL groundwater, cleanup and seismic documents for CCNS since 2004.  Bob's writings have been instrumental in providing the media, the public, and decisionmakers with information that can be used to ensure protection of groundwater, cleanup of over 70 years of industrial activities, and reducing the seismic risk at key nuclear facilities that use plutonium and other dangerous materials at LANL.  Bob also reviewed documents about the Buckman Wells and the proposal to construct the Buckman Direct Diversion Project, three miles downstream on the Rio Grande from where historic LANL pollutants have been found since the early days of the Manhattan Project (1943 to today).
CCNS is extremely grateful for Bob's contribution to a world free of nuclear weapons!  We provide a sampling of Bob's work below, along with key documents from DOE/LANL, NMED, Presidential Executive Orders, etc.
In the coming days and weeks, we will organize the documents more fully by date.
Seismic Documents
M DOE SECRETARY CHU LETTER TO DNFSB 03-27-13
SEISMIC RHG DRANSFIELD SEISMIC REPORT 1985
ABJ PLUTONIUM PLANT 12-20-2012 12;19;38PM
GAO QUESTIONS FOR ENTITIES EXTERNAL TO NNSA 01-04-13
GAO QUESTIONS FOR ENTITIES EXTERNAL TO NNSA
ANS SEISMIC HAZARD 240274[1] (1)
PRESIDENTIAL EXECUTIVE ORDER 12699
PRESIDENTIAL EXECUTIVE ORDER 12941
Seismic Hazard Underestimated at Los Alamos Nuclear Lab
CRESP OMB2005_PeerReviewBulletin
fLANLSeismicFactSheet8-8-11pdf
LANL PAJARITO FAULT SYSTEM FIGURES
Obama email 01-22-12 on EO 12699
Gilkeson re Update of the LANL PSHA and CMRR Design Ground Motions 10-17-11
ANS SEISMIC HAZARD 240274[1] (1)
Cleanup Documents
NMED General_Comment_Response_11-30-2010_revised
EPALANLCOMMENT31995EPA9-4-2009Comment
NMED 4-15-2011 NOD CME Rpt MDA_H
EPA LANL COMMENT 31995 EPA 9-4-2009 Comment
NMED Comment_Response_Matrix_11-30-2010_revised
NMED REPONSE TO COMMENTS ON LANL CONSENT ORDER 16251
NMED BEARZI glaring deficiencies letter 2001 11703
Gilkeson Prelim Comments Rev 2 CME MDA-G 3-15-11
Gilkeson NNMCAB re LANL MDA AB (Nuclear Weapons Experiments) 9-24-08
NMED to DOE/LANL re MDA G CME Rev. 2 Notice of Deficiency (NOD) 4-1-11
NMED to Commenters re MDA G CME 4-1-11
Groundwater Documents
NNMCAB Letter to EPA re Gilkeson June 04 report 1-4-05
Gilkeson Rev. of 9-30-13 Presentation to NNMCAB re: LANL Groundwater Contamination 10-13-09
Gilkeson Properties of Stainless Steel Screens Prevent Detection of Contamination 5-6-08
Gilkeson DOE HQ LANL GBIR-3 9-19-09
Gilkeson to DOE HQ Adams & Marcinowski 7-29-09
DOE HQ Adams Statement of Work (SOW) to Gilkeson 2009
DOE HQ Gilbertson to Gilkeson 9-17-09
EPA Kerr Lab Memo LANL Well Construction Practices 9-30-05
EPA Kerr Lab Memo LANL Well Construction Practices 2-10-06
EPA Kerr Lab Memo LANL WSAR 2-16-06
EPA Kerr Lab Memo LANL WSAR-2 & GBIR-3 3-30-09
Comment on RCRA Handbook for Groundwater Protection
LANL HEXAVALENT CHROMIUM PLUME AND PERCHLORATE PLUME
NMED APPROVAL OF WSAR_Rev_2_app_5-25-07
BARCELONA TESTIMONY LANL RCRA HRG WSAR-2 & GBIR-3 3-10
Groundwater Wells
Gilkeson NNMCAB Replacement LANL WELLS R-6 AND 6i 12-9-09
Gilkeson LANL Wells R-16 & R-16r Require Replacement Because They Are Not Reliable Monitoring Wells for LANL Contaminants in Groundwater Traveling to the Buckman Well Field for the City of Santa Fe, Version 6-29-14
Gilkeson-CCNS LANL WELL R-22 REHABILITATION PLAN 2-20-09
Gilkeson NMED Not Possible to Rehab LANL Well R-22 1-28-09
Gilkeson LANL Single-Screen Characterization Well R-34 Requires Replacement 7-22-08
Gilkeson NNMCAB Drilling Plan for LANL Wells R35 3-14-07
Gilkeson Letter to NNMCAB Chair Pamela Henline re: R-35a & b 4-3-07
LANL R-41 Well Completion Report 7-15-09
November 21, 2013 Gilkeson Presentation to Alex Puglisi, Santa Fe Water Division, on the requirement to replace the defective monitoring well R-41 – one of the many defective wells in the current monitoring well network at the Los Alamos National Laboratory 63-acre waste disposal facility known as Area G/MDA G
R-64 rehab bentonite contamination
R-64 consent order monitoring well location at TA-21
National Academy of Sciences Review of LANL Groundwater Plans and Practices (2007)
Gilkeson to NAS re Interim Status Report 1-22-07
CCNS-Gilkeson to National Academy of Sciences (NAS) re: Public Comments about the pre-publication copy of the "Plans and Practices for Groundwater Protection at the Los Alamos National Laboratory" Cover Letter 7-12-07
CCNS-Gilkeson NAS LANL Groundwater Review Att 1 Intro 7-12-07
CCNS-Gilkeson NAS LANL Groundwater Review Att 2 7-12-07
CCNS-Gilkeson NAS LANL Groundwater Review Att 3 7-12-07
CCNS-Gilkeson NAS LANL Groundwater Review Att 4 7-12-07
CCNS-Gilkeson NAS LANL Groundwater Review Att 5 7-12-07
CCNS-Gilkeson NAS LANL Groundwater Review Att 6 7-12-07
CCNS-Gilkeson NAS LANL Groundwater Review Att 7 7-12-07
CCNS-Gilkeson NAS LANL Groundwater Review Att 8 7-12-07
CCNS-Gilkeson NAS LANL Groundwater Review Att 9 7-12-07
CCNS-Gilkeson NAS LANL Groundwater Review Att 10 7-12-07
CCNS-Gilkeson NAS LANL Groundwater Review Att 11 7-12-07
NAS 2007 FINAL REPORT ON LANL GW PRACTICES
Buckman Wells and Direct Diversion Project