This is What Happens When DOE Gets in a Hurry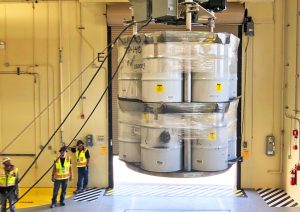 As has been clearly demonstrated by the Department of Energy (DOE) in recent years, when it gets in a hurry to ship plutonium-contaminated waste from Los Alamos National Laboratory (LANL) to the Waste Isolation Pilot Plant (WIPP), bad things happen. Both DOE sites are once again announcing efforts to get waste off the Hill at LANL for disposal at WIPP, but, in reality, shipments have been slowed by those efforts.
The latest event occurred in early March when LANL informed WIPP that it shipped two waste containers that held pyrophoric materials for disposal in the deep geologic salt mine.  Pyrophoric materials are those that ignite spontaneously when exposed to air, such as plutonium.  Upon notification of the potentially non-compliant explosive drums disposed in the underground, WIPP implemented the Contingency Plan, as provided for in the New Mexico Environment Department hazardous waste permit.  Below, please read the story at DNFSB Los Alamos Activities Reports for Week Ending March 5, 2021, March 12, 2021, March 19, 2021, March 26, 2021, and April 2, 2021.  See also DNFSB Waste Isolation Pilot Plant (WIPP) Report for February 2021 (See "Emergency Preparedness" paragraph:  "[Nuclear Waste Partnership] NWP identified opportunities to improve communication between the WIPP Emergency Operations Center and Joint Information Center.  In addition, NWP identified opportunities to improve the emergency response at the Central Monitoring Room.  The next annual emergency exercise is scheduled for October 2021." and March 2021.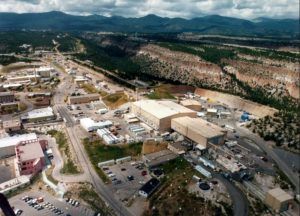 Los Alamos Week Ending March 5 2021-1
Los Alamos Week Ending March 12 2021-1
Los Alamos Week Ending March 19 2021
Los Alamos Week Ending March 26 2021
Los Alamos Week Ending April 2 2021
WIPP Monthly Ending February 2021
WIPP Monthly Ending March 2021
The permit requires the hazardous waste emergency coordinator to determine whether there is a potential for a fire, explosion, or release of hazardous materials and to act immediately.  As a precautionary measure, WIPP implemented the Contingency Plan.  See Part 2, Section 2.12 "Contingency Plan" and Attachment D "RCRA Contingency Plan" at https://www.env.nm.gov/hazardous-waste/wipp-permit-page/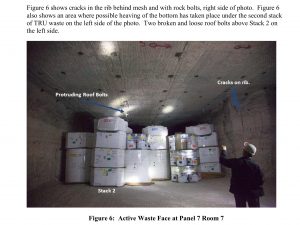 Invoking the plan involves identifying the drums were disposed of in Panel 7 and they were shipped from LANL to WIPP between July and September 2020.
Because WIPP was in a two-month maintenance outage, no waste was being disposed.  Nevertheless, workers were evacuated from the underground.
The Contingency Plan remained in place for two weeks as LANL and its contractor, Triad National Security, LLC, investigated the drum contents.  Triad determined the drums were compliant with the hazardous waste permit requirements.  DOE WIPP to NMED RCRA Contingency Plan 3-19-21
Concerns about these drums had began when, on Friday, February 26, 2021, LANL Plutonium Facility workers observed sparks in a drum while packaging waste air filters used in the gloveboxes where welding takes place.  That drum contained waste from the same source as the two drums disposed of at WIPP.
The Resident Inspectors of the Defense Nuclear Facilities Safety Board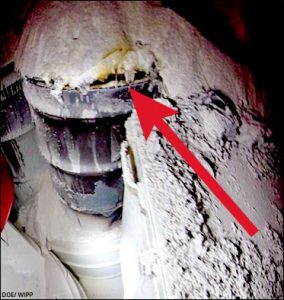 at LANL reported that Triad believed that "metallic welding condensates on the filters underwent a pyrophoric reaction when a different waste item was added to the drum and breached a bagged filter allowing the influx of oxygen."
Unlike WIPP, Triad did not invoke the Contingency Plan as required by its hazardous waste permit.  HWB-LANL-Attachment-D_November-2020
These two incidents are just the latest in a number of similar events, including the Valentine's Day 2014 explosion of one or more LANL drums in the WIPP underground, in which 22 workers and over 8,000 linear feet of the underground mine were contaminated. The 2014 explosion closed WIPP and stopped waste shipments for three years.  http://nuclearactive.org/safety-board-has-continuing-concerns-about-safety-at-wipp/
---

Did You Know?  We are Podcasting! 
1. Every Friday and Saturday from noon to 1 pm –
Protest LANL signing a 10-year lease (for the former Descartes building) to establish itself "permanently" in Santa Fe at the corner of Guadalupe and W. Alameda.  JOIN Veterans for Peace, CCNS, Nuclear Watch NM, and others.  We'll have banners.  Please bring a sign.
2. TONIGHT: Thursday, April 29th at 5:30 –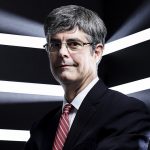 LANL Director, and President of Triad National Security, LLC, Thom Mason will host a community meeting.  You can ask questions about the proposed bridge across the Rio Grande, a proposed third powerline across the Rio Grande, expanded plutonium pit production, recent accidents in the Plutonium Facility, LANL's budget, why LANL is invading Santa Fe with nearly 600 administrative workers, water use, protection of the Rio Grande, lack of cleanup, etc., etc., etc.  Online, visit https://www.lanl.gov/community/community-meeting.shtml for the Webex meeting link, password, and information about how to submit questions.
3. Th. May 6th at 11 am MDT, DOE Secretary Jennifer M. Granholm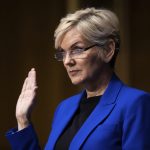 will testify before the U.S. House of Representatives Energy & Water Subcommittee about the Fiscal Year 2022 Budget Request for the DOE. Watch it at https://appropriations.house.gov/subcommittees/energy-and-water-development-and-related-agencies-117th-congress/congress_hearing      
4. Mon. May 17th – Fri. May 21 –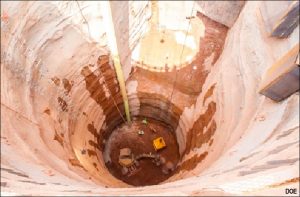 Virtual Public Hearing about Proposed Shaft for the Waste Isolation Pilot Plant (WIPP). For more information:  NM Environment Department at https://www.env.nm.gov/hazardous-waste/wipp/ (scroll down to March 10, 2021 entry); Stop Forever WIPP Coalition at  https://www.facebook.com/StopfvrWIPP/ ; and CCNS at http://nuclearactive.org/ See the five-part Stop Forever WIPP Coalition series about the proposed shaft, the public hearing, how you can participate, and sample comment letters you can use.  Newletter No. 4 available in Spanish!
Tags: Contingency Plan, Defense Nuclear Facilities Safety Board, Department of Energy, DOE, LANL, Los Alamos National Laboratory, New Mexico Environment Department, Plutonium Facility, pyrophoric materials, Triad National Security LLC, Valentine's Day 2014 explosion, Waste Isolation Pilot Plant, WIPP