CCNS Decries Lack of Water Protection in NMED and LANL Agreement


Recently the Department of Energy and the New Mexico Environment Department (NMED) announced a settlement concerning leaking nuclear waste dumps at Los Alamos National Laboratory (LANL) that will not protect regional drinking water supplies from toxic, hazardous and radioactive pollution.  The Settlement Agreement begins on p. 21 at http://permalink.lanl.gov/object/tr?what=info:lanl-repo/eprr/ESHID-602518  The settlement perpetuates the myth that alternative groundwater monitoring requirements are as protective as the hazardous waste laws and regulation.  Unfortunately, alternative requirements have allowed pollution to continue to migrate to the regional drinking water aquifer below LANL.
Under the terms of the settlement, LANL submitted a hazardous waste permit modification request to the Environment Department for the three dumpsites at Technical Area 54 (TA-54).  The Environment Department Hazardous Waste Permit is available at https://www.env.nm.gov/HWB/Permit.htm  and the 312-page permit modification request is available at http://permalink.lanl.gov/object/tr?what=info:lanl-repo/eprr/ESHID-602518
The dumps are, Area G, an operational 63-acre dump for radioactive, hazardous and toxic waste; Area H, a non-operating dump with nine deep shafts containing toxic, hazardous and explosive chemicals; and Area L, a non-operating 2.6 acre dump contaminated with fast-moving liquids, volatile organic compounds and radioactive tritium.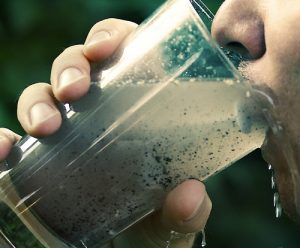 Because the dumps received waste after July 26, 1982, they are "regulated units" under the hazardous waste regulations.  Owners and operators of regulated units must establish groundwater programs for detecting, characterizing and responding to pollution releases that reach the uppermost aquifer, "as well as lower aquifers that are hydraulically interconnected with this aquifer within the facility's property boundary." 40 CFR §260.10.
As documented by Robert H. Gilkeson, an independent registered geologist, the groundwater wells LANL drilled to characterize the geology near the dumps are defective and cannot detect, characterize and respond to pollutants that leak from the dumps.  See Gilkeson Cleanup Documents, Groundwater Documents,  Groundwater Wells, National Academy of Sciences Review of LANL Groundwater Plans and Practices (2007), and Buckman Direct Diversion Project at http://nuclearactive.org/gilkeson/
A case in point is the regional well, R-22, located 500 feet east of Area G downgradient of the boundary, along the direction of groundwater travel from beneath Area G to the property of the Pueblo de San Ildefonso, the Rio Grande, and the Buckman Wellfield, an important source of water for Santa Fe.
In 2004, pentachlorophenol was detected at six times the drinking water standard.  Pentachlorophenol is a pesticide and wood preservative.  The Environmental Protection Agency set a zero maximum contaminant level goal because of the serious health issues caused by exposure, including cancer and damage to the central nervous system, reproductive system, liver and kidneys.
Under the regulations, the Environment Department was required to order LANL to install more advanced groundwater monitoring.  But they did not.  No upgraded monitoring system was installed, nor was well R-22 replaced.  The settlement perpetuates the use of alternative requirements that do not work to protect the drinking water aquifer.  See Section 1.4.2 Integration with Consent Order, and Section 1.4.2.1 MDAs G, H, and L at pp. 181 and 182 at http://permalink.lanl.gov/object/tr?what=info:lanl-repo/eprr/ESHID-602518 compared to 40 CFR §§264.90 – 100.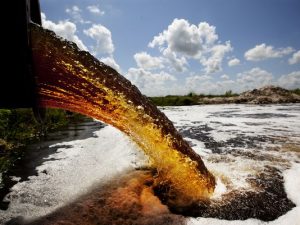 Joni Arends, of CCNS, said, "As we've seen with the LANL's repeated failures to protect its own staff and contractors from unsafe working conditions, we also see its failure to live up to its responsibility to protect its neighbors and our drinking water from these truly dangerous chemicals – and NMED's complicity in allowing it do so."  See Center for Public Integrity Nuclear Negligence five-part series at https://apps.publicintegrity.org/nuclear-negligence/
CCNS is a party to the hazardous waste permit litigation, but did not sign the settlement.  CCNS is represented by the New Mexico Environmental Law Center.
---
Please note:  LANL/DOE is hosting a public meeting about their permit modification request on Wednesday, August 30, 2017 at Fuller Lodge, 2132 Central Avenue, Los Alamos, from 5:30 to 7:30 pm.
Comments are due to the New Mexico Environment Department by September 22, 2017.  CCNS is preparing sample public comments you can use to develop your comments.  We will let you know when they are ready by email and on social media.
Tags: alternative requirements, Area G, Area H, Area L, Center for Public Integrity, Department of Energy, DOE, gilkeson, hazardous waste permit, LANL, Los Alamos National Laboratory, lower aquifers, New Mexico Environment Department, NMED, pentachlorophenol, R-22, Robert H. Gilkeson, settlement agreement, TA-54, uppermost aquifer