CCNS Heads to Washington to Press Congress, Trump Administration for Cleanup, Dismantlement, and "Accountability Audit" of DOE and its Contractors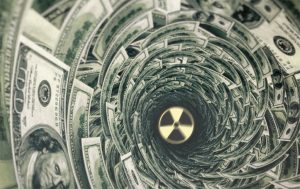 Concerned Citizens for Nuclear Safety will visit Washington, DC from May 21st to 24th to encourage policymakers to "shift attention from wining a nuclear arms race to winning for the human race" by reassessing the U.S. Department of Energy (DOE) nuclear weapons projects, including increasing the number of plutonium triggers manufactured at Los Alamos National Laboratory (LANL).  CCNS will meet with leading members of Congress, congressional staffers on key committees, and top administration officials with responsibility for U. S. nuclear policies.  The goal is to promote health and wellness of communities impacted by over 70 years of detrimental nuclear weapons programs and policies, as recently demonstrated by the delay in cleaning up a railroad tunnel storing rail cars packed with radioactive and hazardous waste at the Hanford site, which collapsed.  http://www.nbcnews.com/nightly-news/video/radioactive-scare-at-hanford-nuclear-site-in-washington-state-940936259981, https://www.washingtonpost.com/news/post-nation/wp/2017/05/09/tunnel-collapses-at-hanford-nuclear-waste-site-in-washington-state-reports-say/?utm_term=.876ec9880f93, and http://progressive.org/dispatches/tunnel-collapse-at-hanford-nuclear-dump-accelerates-the-coll/#.WRPOcPO7XXA.email  A shift must take place to prioritize and fund comprehensive environmental cleanup, and restoration of communities harmed by the U.S. nuclear weapons complex.
The New Mexico delegation includes Joni Arends of CCNS, Tina Cordova of the Tularosa Basin Downwinders Consortium https://www.trinitydownwinders.com/, Don Hancock of Southwest Research and Information Center http://sric.org/, and Jay Coghlan and Scott Kovac of Nuclear Watch New Mexico https://nukewatch.org/.  They will collaborate with colleagues and youth from a dozen other states participating in the 29th annual Alliance for Nuclear Accountability (ANA) "DC Days."  http://www.ananuclear.org/  The advocates will meet with Senators and Representatives from New Mexico, leaders of congressional committees that oversee nuclear issues, and key federal agency staffers.  They will share copies of ANA's new report, "Accountability Audit," a 20-page plan and recommendations for reducing risks by cleaning up the mess and saving billions of dollars across the U.S. nuclear weapons complex.  It is available at http://www.ananuclear.org/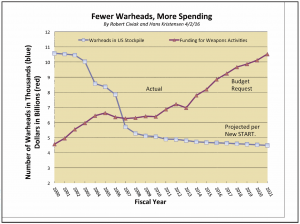 Joni Arends, of CCNS, said, "Effective accountability and public oversight – rarely exhibited by DOE – can result in cleanup of the radioactive and toxic mess.  At the same time, these initiatives will increase protections for workers and downwind and downstream communities.  Ultimately, cleanup would enhance U.S. national security far more than building new bomb plants or modernizing nuclear weapons."
ANA is a network of three-dozen local, regional and national organizations, which represent concerns of communities downwind and downstream of U.S. nuclear weapons sites.  As part of DC Days 2017, ANA will sponsor an Awards Reception honoring leaders of the movement for accountable nuclear policies and protection of their communities on Tuesday evening, May 23rd.  CCNS nominated Cordova for her work on behalf of the Trinity Downwinders, and will present the award to her during the reception in Room 562 of the Dirksen Senate Office Building from 5:30pm to 7:30pm.
Tags: "Accountability Audit, accountable, Alliance for Nuclear Accountability, ANA, cleanup, DC Days, dismantlement, Don Hancock, Hanford tunnel collapse, Jay Coghlan, LANL, Nuclear Watch New Mexico, nuclear weapons complex contractors, plan and recommendations, plutonium triggers for nuclear weapons, railroad tunnel, Scott Kovac, SRIC, Tina Cordova, trinity downwinders, Trump Administration