Four New Mexico Count the Nuclear Weapons Money Events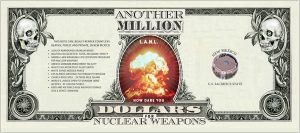 In less than seven days, CCNS will join with other peace, disarmament, climate and social justice activists across New Mexico to count out one trillion dollars in one million dollar bills at four planned events in Taos, Santa Fe, Socorro, and Los Alamos as part of the global Count the Nuclear Weapons Money campaign.  One trillion dollars is the amount proposed for the U.S. nuclear weapons budget over ten years.
The campaign's goal is to demonstrate the scale of a one trillion dollar investment and how it could be devoted to peace and humanitarian needs, rather than the threat of nuclear annihilation.  The scale will be profound in terms of time, the number of bills, the number of people counting the money by hand, and the impact of seeing people around the world counting the money.  The events will be live-streamed so people can learn what benefits this money could bring if re-directed to climate protection, just transitions, and sustainable development goals.
The campaign will begin on Thursday, October 24th and continue through Wednesday October 30th, during the United Nations' Disarmament Week.  Volunteers are needed!  To sign up, contact CCNS at ccns@nuclearactive.org or by phone at 505 986-1973.
On Thursday, October 24th, New Mexico's Opening Ceremony will take place in Taos from 3 to 5 pm.  It will coincide with the Opening Ceremony in New York City.  For more information and to volunteer, please contact Suzie at (575) 770-2629.
On Friday, October 25th, we will gather at the State Capitol to bring attention to two existential threats – the climate crisis and nuclear weapons.  There will be a counting event and an opportunity to present a letter to Governor Michelle Lujan Grisham.
On Saturday, October 26th, we will gather in the Socorro Plaza Gazebo from 2 to 4 pm to count 2.4 billion dollars – the amount provided to Downwinders and Uranium Workers under the Radiation Exposure Compensation Act since 2000.  Despite being overexposed to radiation from the first atomic test at the Trinity Site on July 16, 1945, the Trinity Downwinders have never been included in the compensation program.  https://www.trinitydownwinders.com/home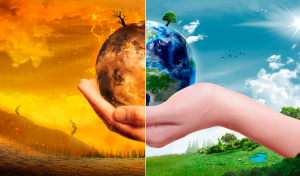 On Monday, October 28th, we will gather in Los Alamos from 2:30 to 4:30 pm to count 13 billion dollars, the amount proposed to modernize the nuclear weapons complex at Los Alamos National Laboratory.  The event will coincide with colleagues counting outside of major banking institutions invested in nuclear weapons work.  Participants will urge divestment.
For more information and to volunteer to count the money, please contact CCNS at (505) 986-1973.
To learn more about the Campaign, go to http://www.nuclearweaponsmoney.org/count-the-money/
---


Did You Know about these opportunities to voice your concerns? 
1.    Monday, October 21st – Get your written comments in to the U.S. Senate Committee on Indian Affairs about their Field Oversight Hearing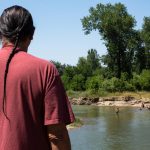 in Albuquerque about "America's Nuclear Past:  Examining the Effects of Radiation in Indian Country."  The written testimonies are available at https://www.indian.senate.gov/hearing/field-oversight-hearing-america-s-nuclear-past-examining-effects-radiation-indian-country
Video of the hearing is available at https://www.indian.senate.gov/hearing/field-oversight-hearing-america-s-nuclear-past-examining-effects-radiation-indian-country
2. Wednesday, October 23rd, LANL training for their Electronic Public Reading Room at the J. Robert Oppenheimer Study Center, Retro Room, West Jemez Road at Casa Grande, Los Alamos, NM from 4:30 to 6 pm.  Email envoutreach@lanl.gov to get answers to your questions and to register for the training.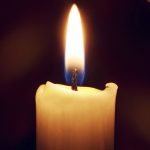 3. Saturday, October 26th at 6 pm – the first Candlelight Vigil on the Socorro Plaza in Socorro, NM, hosted by the Tularosa Basin Downwinders Consortium.   https://www.trinitydownwinders.com/home  Event flyer:Socorro Candlelight Vigil 10-26-19
4. Monday, November 4th, the Radioactive and Hazardous Materials Committee, a NM Legislature Interim Committee, will hold its final meeting of 2019 at the Roundhouse.  The agenda has not been posted, but will be available https://www.nmlegis.gov/Committee/Interim_Committee?CommitteeCode=RHMC
5. Thursday and Friday, November 14 and 15th, beginning at 9 am – the New Mexico Environment Department will hold its second hearing on the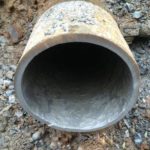 Ground Water Discharge Permit (DP-1132) for the Radioactive Liquid Waste Treatment Facility at Los Alamos National Laboratory.  The hearing will take place in the historic Fuller Lodge in Los Alamos.
The first hearing was voided due to the fact that during the hearing process, the Hearing Officer applied for a job with LANL.  Under the NM regulations, she was required to disqualify herself from the proceeding – but she did not.  The public notice is available at https://www.env.nm.gov/gwqb/public-notice/#Hearings 
Tags: climate crisis, Count the Nuclear Weapons Money, Department of Energy, DOE, just transition, LANL, Los Alamos, Los Alamos National Laboratory, Money, Move the Nuclear Weapons Money, nuclear weapons budget, Pink Floyd, Radiation Exposure Compensation Act, Santa Fe, Socorro, Taos, trinity downwinders, Tularosa Basin Downwinders Consortium