NRC Holds Holtec Hearing in Albuquerque on January 23rd


In less than three weeks, the Atomic Safety and Licensing Board of the Nuclear Regulatory Commission (NRC) will hold a pre-hearing about the standing and the sufficiency of the hearing requests from the Parties concerning Holtec International's application for a consolidated interim storage facility for commercial high-level radioactive waste in southeast New Mexico.  The public hearing will begin at 9 am on Wednesday, January 23rd, and, as necessary, on Thursday, January 24th, in the sixth floor courtroom at the United States Historic Courthouse, located at 421 Gold Avenue, Southwest, in Albuquerque.  No opportunity for public comment will be provided.  https://www.nrc.gov/reading-rm/doc-collections/aslbp/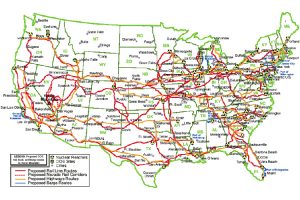 The Parties will argue they have standing and their intervention petitions allow them to participate in the NRC process about Holtec's application for a 40-year license to store 8,680 metric tons of commercial spent nuclear fuel in a vertical configuration.  https://www.nrc.gov/waste/spent-fuel-storage/cis/holtec-international.html
Holtec proposes 19 expansion phases over a 20-year period for a total of approximately 10,000 canisters, or about 100,000 metric tons.  About 80,000 metric tons of waste currently exists at nuclear reactor sites.  Holtec also proposes to bring all future waste.
The proposed site is located 15 miles north of the Waste Isolation Pilot Plant site, and half way between Carlsbad and Hobbs, along U.S. 180.
The Board will hear oral argument from the attorneys for the Parties.  The Board has established the following order:  counsel for Beyond Nuclear http://www.beyondnuclear.org/ ; counsel for the Sierra Club http://www.riograndesierraclub.org/holtec/ ;  counsel for Alliance for Environmental Strategies http://nonuclearwasteaqui.org/ ; counsel for seven groups:  Don't Waste Michigan https://dwmi.homestead.com/ , Citizens' Environmental Coalition http://cechouston.org/ , Citizens for Alternatives to Chemical Contamination http://www.caccmi.org/ , Nuclear Energy Information Service https://neis.org/ , Public Citizen, Inc. https://www.citizen.org/ , San Luis Obispo Mothers for Peace https://mothersforpeace.org/ , and Albuquerque-based Nuclear Issues Study Group https://abqpeaceandjustice.org/index.php/about/pajola/item/266-nuclear-issue-study-group ; counsel for NAC International, Inc., a direct competitor of Holtec https://www.nacintl.com/ ; counsel for Fasken Land and Minerals, http://www.mineralholders.com/texas/midland/fasken-land-minerals/7257465 and Permian Basin Land and Royalty Owners; counsel for Holtec International https://holtecinternational.com/ ; and counsel for the NRC Staff.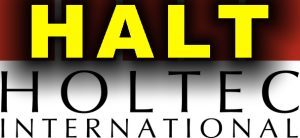 Fasken Land and Minerals is a fracking driller with holdings close to the Holtec site.  The Permian Basin Land and Royalty Owners formed in response to the consolidated interim storage facilities proposed by the privately owned Holtec, and nearby Waste Control Specialists, now known as Interim Storage Partners.  Fasken and the Royalty Owners filed a motion to dismiss based on the fact that the Nuclear Waste Policy Act does not recognize privately owned consolidated interim storage sites.
The Board will reserve time for comments from a representative from each of the following local government petitioners:  Eddy-Lea Energy Alliance http://www.eddyleaenergyalliance.com/ ; the City of Carlsbad http://www.cityofcarlsbadnm.com/ ; Lea County https://www.leacounty.net/ ; Eddy County https://www.co.eddy.nm.us/ ; and the City of Hobbs https://www.hobbsnm.org .
Please mark your calendars for this important hearing and support the interveners.
---
There are two privately held corporations applying for NRC licenses for consolidated interim storage facilities (CISF) for high-level commercial radioactive waste. 
1.  Holtec International in southeast New Mexico at https://www.nrc.gov/site-help/search.html?q=holtec+in+adams&site=allSites#gsc.tab=0&gsc.q=holtec%20in%20adams&gsc.page=1
2.  Interim Storage Partners (ISP) in west Texas, five miles east of Eunice, New Mexico at
1.  Holtec International in southeast New Mexico at https://www.nrc.gov/site-help/search.html?q=holtec+in+adams&site=allSites#gsc.tab=0&gsc.q=holtec%20in%20adams&gsc.page=1
2.  Interim Storage Partners (ISP) in west Texas, five miles east of Eunice, New Mexico at https://www.nrc.gov/site-help/search.html?q=holtec+in+adams&site=allSites#gsc.tab=0&gsc.q=WCS%20interim%20storage%20partners%20in%20adams&gsc.sort=
Tags: ASLB, Atomic Safety and Licensing Board, CISF, consolidated interim storage facility, Fasken Land and Minerals, Holtec International, Interim Storage Partners, NRC, Nuclear Regulatory Commission, Nuclear Waste Policy Act, Permian Basin Land and Royalty Owners, waste control specialists, WCS