Nuclear Watch New Mexico Settlement Moves Cleanup at LANL Forward


This week Nuclear Watch New Mexico announced the successful settlement of its lawsuit against the U.S. Department of Energy (DOE) about its slow cleanup of Los Alamos National Laboratory (LANL).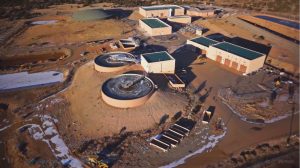 After a six-year court battle, the settlement requires DOE to re-establish a monitoring station on the Rio Grande in order to protect the Buckman Direct Diversion Project, which provides about 40 percent of the drinking water for Santa Fe residents.  The monitoring station was destroyed in 2013 during a major flood event.  https://bddproject.org/
The settlement also includes the cleanup of 158 corrugated metal culverts containing cemented radioactive liquid waste buried at the Area G dump; a feasibility study for the excavation of a waste pit, also at Area G; and the investigation, characterization and, if necessary, clean up of 290 specific dumps scattered across the LANL site.
Nuclear Watch New Mexico, or NukeWatch, is a Santa Fe-based non-governmental organization that, among other important work, seeks to promote safety and environmental protection at regional nuclear facilities.  https://nukewatch.org/  To read the press release with a link to the Settlement Agreement:  https://nukewatch.org/press-release-item/nukewatch-lawsuit-settlement-speeds-up-cleanup-at-los-alamos-lab/
NukeWatch filed its citizens' lawsuit in May 2016 in the U.S. District Court for the District of New Mexico for violations of the March 1st, 2005 administrative cleanup order, or the Consent Order, that the New Mexico Environment Department issued to LANL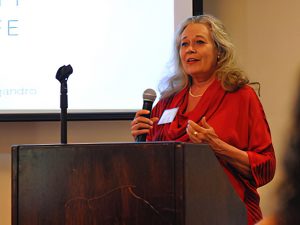 In June 2016, the Environment Department and DOE entered into a new Consent Order in which they agreed that the 2016 Consent Order "supersedes the [2005 Consent Order] and settles any outstanding alleged violations under the 2005 Consent Order."  The Environment Department intervened in the case, but is not a signatory to the Settlement Agreement.
Anna Hansen, Santa Fe County District 2 Commissioner, and the previous Chair of the Buckman Direct Diversion Project Board, commented on the settlement.  She said, "We, the residents of Santa Fe County, City, and the State of New Mexico, are fortunate to have organizations like Nuclear Watch New Mexico. Through this settlement agreement with DOE, [NukeWatch] is working to protect the residents of our communities from the dangers of the nuclear, toxic and hazardous wastes that have been generated by LANL over nearly 80 years of operations."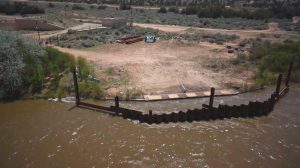 She continued, "I am grateful to Nuclear Watch New Mexico for their leadership, persistence, and efforts to protect the public from the dangers that DOE creates every day at LANL. It is the hope of the Buckman Direct Diversion Project that DOE will move forward to install the monitoring station [on the Rio Grande] prior to the coming monsoon season."  https://www.santafecountynm.gov/county_commissioners/anna_hansen
---


Tuesday, March 29th at noon Mountain Daylight Time (MDT) – Nuclear Age Peace Foundation invites you to a Zoom discussion about the NUCLEAR DANGERS IN UKRAINE, with Cynthia Lazaroff and Richard Falk. For more information:  https://www.wagingpeace.org/  Registration Link:  https://us02web.zoom.us/meeting/register/tZwoceiqqzgpGdYddVR29byaLT3QU0QDCzYK
Wednesday, March 30 at noon MDT – U.S. Department of Labor and U.S. Department of Justice: A Look at the Radiation Exposure Compensation Act (RECA).  For more information and to register for the virtual event:  https://www.dol.gov/sites/dolgov/files/OWCP/energy/regs/compliance/Outreach/UpcomingDC_033022.pdf
Friday, April 1st and Saturday, April 2nd – Tularosa Basin Downwinders – Annual Peaceful Demonstration and Carrizozo Downwinders Educational Fiesta. View Flyer.  Visit https://www.trinitydownwinders.com/    
Saturday, April 2nd Trinity Site at White Sands Missile Range open from 8 am to 2 pm – COVID-19 Vaccination and Reservations are Required. https://www.wsmr.army.mil/Trinity/Pages/Home.aspx
Wednesday, April 6th from 5:30 to 7 pm – Virtual Los Alamos Community Engagement Meeting, hosted by the New Mexico Environment Department (NMED). Focus:  Biogeochemical Remediation of the Chromium Plume by Dr. Patrick Longmire, Principal Aqueous Geochemist, NMED Ground Water Quality Bureau.  https://www.env.nm.gov/events-calendar/?trumbaEmbed=view%3Devent%26eventid%3D158748985
Tags: 2005 Consent Order, 2016 Consent Order, Anna Hansen, Area G, Area G feasibility study, Buckman Direct Diversion Project, citizens' lawsuit, corrugated metal culverts, Department of Energy, DOE, LANL, Los Alamos National Laboratory, monitoring station, monsoon season, New Mexico Environment Department, NMED, Nuclear Watch New Mexico, Nukewatch, plutonium-contaminated waste, Rio Grande, Santa Fe County District 2 Commissioner, supersedes, Waste Isolation Pilot Plant, WIPP