Public Should Comment on New "WIPP Forever" Strategic Plan


The Waste Isolation Pilot Plant (WIPP) is the nation's first geologic disposal site for radioactive and hazardous waste.  https://wipp.energy.gov/  But WIPP should not be the only repository.  For decades, federal laws and state agreements and permits have established a limited mission for both the amount of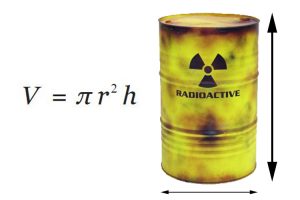 waste allowed and how long the site can operate.  Other repositories are necessary since the nation has no plans to stop production of nuclear weapons that generate the plutonium waste. Other repositories also are required for commercial spent fuel and military high-level wastes.
In recent years, officials with the Department of Energy (DOE) have discussed various ideas to keep WIPP open for at least 50 years – twice as long as the original schedule – and to expand the types and amounts of waste.  One reason for the "WIPP Forever" plan is to avoid telling Congress and the public that it is time to develop other repositories – since no state is asking for those dump sites.
DOE announced the upcoming release of a Draft Five-Year Strategic Plan and public comment meetings in Santa Fe on Monday, August 26th from 3 to 5 pm at the Hotel Santa Fe, and in Carlsbad on Wednesday, August 28th from 10:30 am to 12:30 pm at th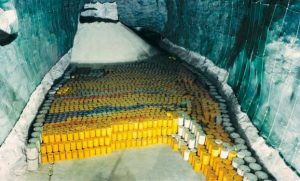 e Skeen-Whitlock Building.  While WIPP officials acknowledge that more informed public comment happens if the draft plan is released several days in advance, the document may not be available until just before the Santa Fe meeting.
Thus, what exactly is in the five-year plan is uncertain.  But it likely will presume that WIPP continues to operate until at least 2050 and the amount of waste totals at least thirty percent more than the legal limit of 175,564 cubic meters.  It will certainly include adding at least one new shaft and numerous underground disposal rooms beyond those ever included in past designs.  That additional space is for plutonium-contaminated waste previously designated for
WIPP that doesn't fit because of the underground contamination that makes some areas of the underground unusable.  The Plan also could include tons of weapons-grade plutonium and high-level waste that has always been prohibited by federal law and the state permit.
Don Hancock, of Southwest Research and Information Center, said, "Whatever the specifics of the WIPP Strategic Plan, the public can tell DOE that we do not agree with operating WIPP forever.  People can also tell State officials to enforce the legal limits on the amount and types of waste and set a closing date so that DOE and Congress know that it's time to plan for either long-term storage at generator sites or new repositories in other states."  http://www.sric.org/
---


Did You Know about these important public meetings?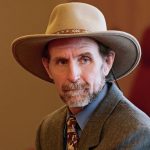 1.   Thursday, August 22, 2019 from 4 to 5 pm – Joni Arends will be interviewed by Xubi Wilson on KSFR-FM 101.1 "Living on the Edge" show.  She will discuss New Mexico, the nuclear weapons industry, and the sacrifices that are continuing to be extolled from the People by that industry everyday and in every way.
2.   Thursday, August 22, 2019 from 5:30 to 7 pm – LANL's Environmental Management Los Alamos Field Office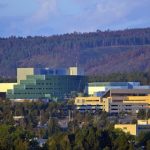 (EM-LA) public meeting about The Environmental Management Cleanup Forum:  Legacy Waste at Los Alamos National Laboratory, at the Santa Fe Community College, 6401 Richards Avenue, Santa Fe.
EM Cleanup Forum Save the Dates_08022019
3.    Friday, August 23, 2019 from 9 am to 4:30 pm – New Mexico Interim Radioactive and Hazardous Committee meeting at the University of New Mexico-Los Alamos, Wallace Hall, 4000 University Drive, Los Alamos.  Presenters include:  James C. Kenney, Secretary of the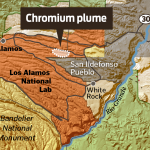 NM Environment Department (NMED); Kelly Beierschmitt, Deputy Director of Operations, LANL; and Santa Fe County Commissioner Anna Hansen about DOE Order 140.1 with Jonathan Plaue, with the Defense Nuclear Facilities Safety Board.  Topics include:  the 2016 NMED Order on Consent for LANL, and the chromium and co-located perchlorate plume.  https://www.nmlegis.gov/Committee/Interim_Committee?CommitteeCode=RHMC
4.  Monday, August 26, 2019 from 3 to 5 pm – WIPP draft Five-Year Strategic Plan at the Hotel Santa Fe, 1601 Paseo de Peralta, Santa Fe, NM.  Unfortunately, at posting time, the draft plan is not available for review prior to the meeting.
5.   Wednesday, August 28, 2019 from 10:30 – 12:30 – WIPP draft Five-Year Strategic Plan at the Skeen-Whitlock Building, 4021 National Park Highway, Carlsbad, NM.
6.    Thursday, August 29th from 11 to 1 pm – Cold War Patriots are hosting a meeting for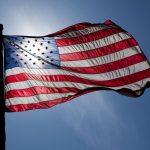 DOE/NNSA/LANL/Sandia/WIPP workers and former workers about how to navigate the complex EEOICPA and RECA government programs at St. John's Methodist Church in Santa Fe.  https://coldwarpatriots.org/
Tags: Department of Energy, DOE, Draft Five-Year Strategic Plan, repository, Waste Isolation Pilot Plant, WIPP