Safety Board Holds Nov. 28 Live Streamed Public Hearing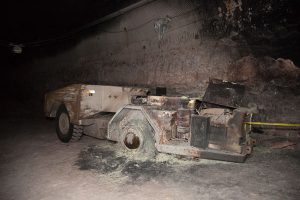 On Wednesday, November 28th, the Defense Nuclear Facilities Safety Board will hold a public hearing about the Department of Energy Order 140.1, which restricts Board access to personal, facilities, and documents for some of the most dangerous DOE nuclear facilities across the country.  The restrictions are contrary to the congressional legislation that established the Safety Board in 1988.  Its statutory mission is to "provide independent analysis,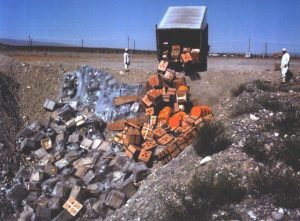 advice, and recommendations to the Secretary of Energy … in providing adequate protection of public health and safety at defense nuclear facilities."  The hearing will be held in Washington, DC from 10 am to 1:30 pm Eastern Time, or 8 am to 11:30 am Mountain Time.  https://www.dnfsb.gov/public-hearings-meetings/november-28-2018-public-hearing  It will be live streamed from the Board's website at https://www.dnfsb.gov/ .
Wanting to hear from the public about the impact of the Order on the public's confidence in both the Safety Board and DOE, the Board scheduled over 100 minutes for public comment.  If you would like to give public comments, please email hearing@dnfsb.gov by the close of business on Monday, November 26th.
The hearing record will remain open until December 28th, 2018.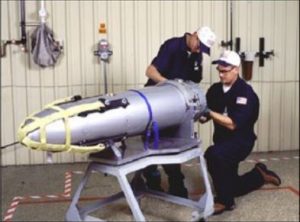 This hearing is a follow-up to the initial hearing on August 28, 2018 where the Safety Board received testimony from the DOE and National Nuclear Security Administration officials, along with Safety Board technical personnel and the public.  The hearing was marked by DOE's insistence that the Order meant little in the way of actual change, and the Safety Board's growing skepticism.  https://www.dnfsb.gov/public-hearings-meetings/august-28-2018-public-hearing
The order, entitled, "Interface with the Defense Nuclear Facilities Safety Board," was issued in May, without public notice and opportunity to comment.  https://www.directives.doe.gov/news/o140.1-interface-with-the-dnfsb-news
For the past 30 years, the Board has overseen and reported about both worker safety and public health and safety issues.  The new Order limits the Board's oversight to public health and safety outside the boundary.  The new restrictions do not allow the Board to do its work efficiently and effectively.
The Safety Board conducts oversight and provides transparency at three DOE sites in New Mexico.  At Los Alamos National Laboratory, there are two on-site resident inspectors, who produce weekly reports that are posted on the Board's website.  https://www.dnfsb.gov/documents/reports?f%5B0%5D=field_document_type%3A38  At Sandia National Laboratories and at the Waste Isolation Pilot Plant (WIPP), there are part-time resident inspectors.  They produce a monthly report about each site, also posted on the Board's website.  https://www.dnfsb.gov/documents/reports?f%5B0%5D=field_document_type%3A39
In September, Senators Tom Udall and Martin Heinrich requested the Safety Board hold a hearing in New Mexico.  In October, the Safety Board announced it would hold a public hearing in Albuquerque in February 2019.  https://www.dnfsb.gov/documents/letters/letter-tom-udall-and-martin-heinrich-us-senate-re-dnfsb-hearings
Tags: Defense Nuclear Facilities Safety Board, Department of Energy, DNFSB, DOE, DOE Order 140.1, LANL, Los Alamos National Laboratory, National Nuclear Security Administration, Sandia National Laboratories, Senator Martin Heinrich, Senator Tom Udall, Waste Isolation Pilot Plant, WIPP