Annihilating Public Participation Ranks No. 1 on the Ground Water Quality Bureau's "Hit List for Regulation Changes"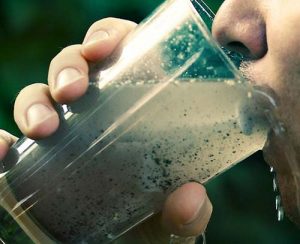 Attempting to annihilate public participation in surface and ground water permitting processes, last November, the Ground Water Quality Bureau of the New Mexico Environment Department put together a top ten "Hit [L]ist for Regulation Changes" to eviscerate the public's due process rights.  GWQB HIT LIST FOR REGULATION CHANGES Hit List No. 1 reveals that the Environment Department wants to "figure how to further reduce [public notice and participation requirements] efforts."
In June, the Department followed up with proposed changes to New Mexico's water protection standards found in New Mexico Administrative Code Title 20, Chapter 6, Part 2 (20.6.2 NMAC) [https://www.env.nm.gov/gwb/#GWQBnews] that are now out for public review and comment.  Public comments are due to the Environment Department by 5 pm Mountain Daylight Time on Wednesday, August 17, 2016 to NMENV.GWQBrulerev@state.nm.us.  Sample public comments are available at http://www.nuclearactive.org.- Sample Comment Ltr Water Stds 8-12-16
The Hit List was revealed to the public through an Inspection of Public Records request filed by the New Mexico Environmental Law Center.  In addition to the Hit List, the Department released internal emails about proposed changes to the list of chemical and organic pollutants; research done to learn about the permit fees charged to polluters in neighboring states, and suggested regulatory language changes.
The New Mexico Water Quality Act requires that if a person wants to discharge a pollutant into water, they must obtain a permit by going through a process requiring public participation and opportunity for a public hearing.  Once issued, permits may be modified and are renewed every five years, both of which require public participation.
The Hit List asks, "Can we make a simple renewal if nothing changes -– just a formal letter indicating such instead of reapplying?"  The Water Quality Act requires public participation.  The Environment Department does not have the authority to issue a formal letter as a substitute for the permit renewal process.
The Environment Department is also proposing a definition for a new process, called a "discharge permit amendment," that omits public participation processes.   Further, the Water Quality Act does not give the Department the authority to amend a discharge permit, only to modify or renew a permit.
Another Hit List item is about permit variances.  If a polluter cannot meet the water quality standards, they may ask for a variance from the Water Quality Control Commission, a commission created by the Water Quality Act.  The Commission may grant a variance, but not for more than five years.  There are public participation requirements for this process.  The Environment Department's Hit List reveals that it wants to "remove the [five] year period of approval for variances – make the[m] for the life of the facility upon approval by the Department," not the Commission.  The proposed changes would allow variances in perpetuity.
Further, the Hit List reveals that the Environment Department proposes to "[r]eview them internally every [five] years."  A polluter would no longer be required to go before the Commission every five years to renew its variance – something that the Commission discourages.  They want the discharger to meet the water quality protection standards.  Further, the Department omits any criteria for its internal review.
Jon Block, of the New Mexico Environmental Law Center, said, "The Law Center shares many other organizations' concerns over New Mexico's environment and maintaining robust public participation in environmental decision-making.  NMED appears to be trying to curtail public participation in the decision-making process. We need to work together to oppose such changes to New Mexico ground water and surface water regulations in order to prevent that from happening."  http://www.nmenvirolaw.org/ and for their analysis, go to: http://nmenvirolaw.org/site/more/cut_public_out_of_water_pollution_decisions
View the New Mexico Environment Department Proposed Revisions to state Surface and Ground Water Protection Regulations here – water_regs_infographic  Public Comments Due August 17, 2016