CCW Files Motion to Dismiss draft LANL Discharge Permit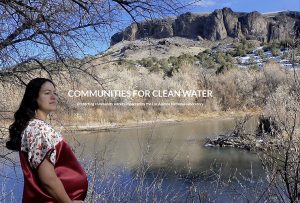 The New Mexico Environment Department has scheduled an April public hearing about a proposed ground water discharge permit for the Radioactive Liquid Waste Treatment Facility at Los Alamos National Laboratory (LANL) even though the New Mexico Water Quality Act does not authorize the issuance of the permit.  Because the Radioactive Liquid Waste Treatment Facility no longer discharges to the environment, the Water Quality Act does not apply.
For decades, LANL worked to make the liquid treatment facility into a "zero-discharge" facility.  Such a facility would no longer discharge thousands of gallons a day of treated radioactive and hazardous liquid wastes through a discharge pipe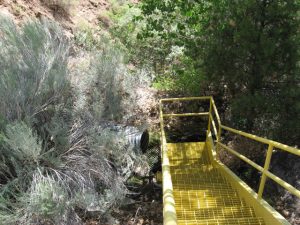 into a tributary of Mortandad Canyon.  That goal was accomplished in November, 2010 when the facility discharged its last drop through the pipe.
Last week, the Communities for Clean Water (CCW) filed a Motion to Dismiss the proceedings with the Hearing Officer arguing that the New Mexico Water Quality Act does not apply.  Further, even if the permit were issued, it would only become effective "on the date the discharge begins."  No discharge has occurred in more than seven years, and there are no plans for a discharge.  A permit would be a nullity and would remain a nullity.  Over the years, CCW raised this issue by providing extensive public comments to the Environment Department and through active involvement in negotiations with the Department and LANL.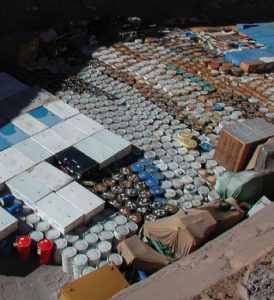 Further, CCW argues that the facility should be regulated by the New Mexico Hazardous Waste Act because it treats, stores, and disposes of hazardous waste.  The hazardous waste law is more protective of human health and the environment because it would regulate the entire facility, not just the discharge.  Nevertheless, LANL has operated the facility on the basis that it is exempt from hazardous waste laws and regulation.
In New Mexico, however, conflicts between the Water Quality Act and the Hazardous Waste Act are mediated by a provision in the Water Quality Act that states that a facility subject to the Hazardous Waste Act cannot be regulated by the Water Quality Act.  180316 Motion to Dismiss DP-1132
The public hearing is scheduled for Thursday, April 19th beginning at 9 am, and will continue as needed, at the Fuller Lodge Art Center, Pajarito Room, at 2132 Central Avenue, Los Alamos, NM.  https://www.env.nm.gov/gwb/NMED-GWQB-PublicNotice.htm
CCW is an alliance of five community organizations located in five Northern New Mexico communities located downstream and downwind of LANL and the location of the 1960s-era Radioactive Liquid Waste Treatment Facility.  CCNS is a founding member of CCW, which includes Tewa Women United, based in Santa Cruz; Honor Our Pueblo Existence, based at Santa Clara Pueblo; Amigos Bravos, based in Taos; and the Partnership for Earth Spirituality, based in Albuquerque.  http://ccwnewmexico.org/
CCW is represented by attorney, Lindsay A. Lovejoy, Jr.  http://lindsaylovejoy.com/
Tags: Amigos Bravos, CCNS, CCW, Communities for Clean Water, DP-1132, Honor Our Pueblo Existence, LANL, Lindsay A. Lovejoy, Los Alamos National Laboratory, New Mexico Environment Department, New Mexico Hazardous Waste Act, New Mexico Water Quality Act, NMED, Partnership for Earth Spirituality, Radioactive Liquid Waste Treatment Facility, RLWTF, Tewa Women United