Comments Due Monday, March 13th to NRC about Storage of High-Level Waste at WCS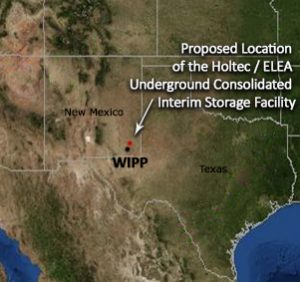 Southeastern New Mexico and West Texas are targeted for the storage of all of the nation's existing irradiated fuel and all that would be generated in the next 30 years at two de facto permanent parking lot dump sites.  On the Texas – New Mexico border, five miles east of Eunice, New Mexico, on a 14,900 acre-dumpsite, Waste Control Specialists is asking the Nuclear Regulatory Commission (NRC) for a 40-year license to store more than half of the commercial irradiated fuel in the U.S.  Just 40 miles away in New Mexico, the private nuclear company, Holtec, is expected to submit its application in late March for a de facto permanent parking lot dump for 100,000 metric tons of irradiated fuel.  Many New Mexicans oppose the proposals.
The NRC term for a permanent parking lot dump is a "consolidated interim storage facility," or a CISF.  https://www.federalregister.gov/documents/2017/01/30/2017-01966/waste-control-specialists-llcs-consolidated-interim-spent-fuel-storage-facility-project
At the same time NRC is reviewing the WCS application, it will prepare an environmental impact statement to examine impacts to surface and ground water, transportation, geology, soil, air, socioeconomics, historic and cultural resources and threatened and endangered species, among other issues.  You are invited to provide comments to NRC about what issues should be addressed in the statement, with comments due on Monday, March 13th to WCS_CISF_EIS@nrc.gov.  A sample public comment letter for you to use is available by clicking this link…  WCS_NRC_Scoping_Comments031017  *Please note* – "The NRC cautions you not to include identifying or contact information that you do not want to be publicly disclosed in your comment submission.  The NRC posts all comment submissions at http://www.regulations.gov as well as entering the comment submissions in ADAMS [the NRC's Agencywide Documents Access and Management System]."  82 Fed. Reg. 8771, January 30, 2017.  Please modify as you wish, but please be sure to submit your comments to WCS_CISF_EIS@nrc.gov before the Monday, March 13, 2017 11:59 pm Eastern time (9:59 pm Mountain time) deadline.  THANK YOU! 
The scope of the draft environmental impact statement should include the impacts to the following aquifers:  the Dockum, Ogallala, Pecos Valley, and Edwards-Trinity.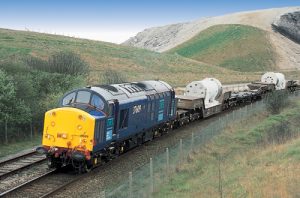 There have been concerns about the transportation of irradiated nuclear fuel across the United States on water, rail and roads, such as the interstate highway system, including questions about emergency preparedness and response capabilities.  The shipments are allowed to travel on all transportation routes. While the vast majority of the nation's more than 100 nuclear power plants are located in the east, the only rail access to the WCS site is through Eunice, New Mexico, so all shipments would come through southeastern New Mexico over the proposed 24 years of operations.  http://static1.1.sqspcdn.com/static/f/356082/27450667/1486998445013/Rail-Transport+routesWCS-1.pdf?token=wgGRSYLr7EbqxLd54LrQ0V8Jd4s%3D and http://static1.1.sqspcdn.com/static/f/356082/27010289/1462420316290/5+4+16+WCS+Transportation+Maps.jpg?token=fdXd0O9cuEa7l77eBIMXkEv0ih4%3D  and water transportation routes by states, https://web.archive.org/web/20151101154823/http://www.nirs.org/fukushimafreeways/watertransport.htm
The statement should include specific designation of water, rail and road transportation routes and the array of potential impacts of accidents and/or terrorism incidents along the routes and at the dumpsite.  A 2014 Texas Commission on Environmental Quality report warned of potential sabotage of radioactive waste shipments and suggested that such an incident would most likely occur in a large city rather than in a rural area.
Tags: consolidated interim storage facility, Eunice NM, Holtec, irradiated fuel storage, Nuclear Regulatory Commission, parking lot dump sites, waste control specialists