DOE NEPA Docs for Expanded Pit Production Won't Be Enough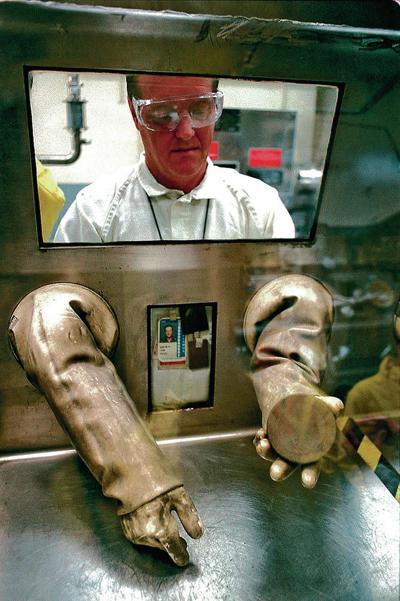 The Department of Energy (DOE) announced this week that it would prepare National Environmental Policy Act (NEPA) documents to cover their plans to expand the manufacture of plutonium triggers, or pits, for nuclear weapons at Los Alamos National Laboratory (LANL) and the Savannah River Site.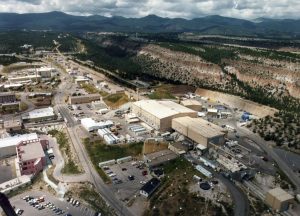 DOE said it would conduct a full NEPA environmental impact statement process for its plans to refurbish the Mixed Oxide, or MOX, Fuel Fabrication Facility for pit production in South Carolina.  But DOE is not going to do the same for LANL.  They plan to supplement existing environmental impact
statements, which were written over a decade ago.  https://www.energy.gov/nepa/downloads/eis-0541-notice-intent
NEPA is the "basic national charter for protection of the environment."  It requires federal agencies to take a "hard look" at potential environment impacts and alternatives to their proposals and involve the public "at the earliest possible time to ensure that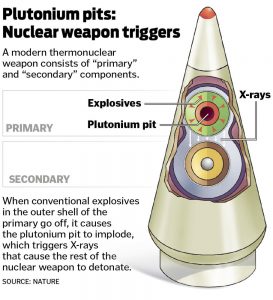 planning and decisions reflect environmental values."  NEPA requires public review and comment about the scope of the statement; the draft statement and possible public hearing; and the final statement, with an opportunity to file a lawsuit.  DOE will hold a public scoping meeting on June 27th in Aiken, South Carolina.  https://www.energy.gov/sites/prod/files/2019/06/f63/noi-eis-0541-srs-pit-production-2019-06-10.pdf
No similar effort was announced for LANL, even though DOE plans to expand the number of plutonium pits manufactured annually from 20 to 30 – a 50 percent increase.  DOE stated it would prepare a supplemental analysis to the Final Complex Transformation Supplemental Programmatic Environmental Impact Statement, also known as "the Bombplex."  While not providing details, DOE stated it would prepare "site-specific documentation."
CCNS believes a new Site-wide Environmental Impact Statement for LANL is also needed before any expansion is considered.  The last LANL statement was completed in 2008.  Since then there have been many changes at LANL.  For instance:  the four-year shutdown of pit production due to severe nuclear safety deficiencies; the 2011 Las Conchas fire; the drought; the spread of the chromium and perchlorate plumes in Mortandad Canyon; and the growing number of countries that have signed and ratified the international Treaty on the Prohibition of Nuclear Weapons.
Jay Coghlan, Director of Nuclear Watch New Mexico, said, "The Los Alamos Lab has a long track record of nuclear safety problems that must be resolved before expanded plutonium pit production is even considered.  The government's claimed need for expanded production needs to be critically examined for its environmental impacts, costs and potentially adverse national security impacts.  NNSA's unrealistic and unnecessary plan for expanded plutonium pit production will accelerate the growing nuclear arms race. Concerned citizens should demand clear answers from the government through the public comment process we have just won."  https://nukewatch.org/newsite/wp-content/uploads/2019/06/Final-news-release-NOI-on-pits-June-10-2019.pdf
---

…about these Upcoming 2019 and 2020 Events?
On Saturday, July 13th, from 7 am to 3 pm, the Red Water Pond Road Community will host its 40th annual commemoration of the 1979 Uranium Tailings Spill.  http://swuraniumimpacts.org/  
On Saturday, July 20th, at 7:30 pm, the Tularosa Basin Downwinders Consortium will host its 10th Annual Candlelight Vigil at the Tularosa Little League field to commemorate the 1945 Trinity test and acknowledge the negative health effects suffered by the people of New Mexico.  https://www.trinitydownwinders.com/    
 August 3, 2019, the 16th Annual Hiroshima Peace Day, Commemoration, and Peace Vigil will take place at Ashley Pond in downtown Los Alamos. 
Tags: Bombplex, Department of Energy, DOE, expanded pit production, Final Complex Transformation Supplemental Programmatic Environmental Impact Statement, LANL, LANL Site-wide Environmental Impact Statement, Los Alamos National Laboratory, Mixed Oxide Fuel Fabrication Facility, MOX, National Environmental Policy Act, NEPA, Savannah River Site, Treaty on the Prohibition of Nuclear Weapons