Friday, July 7th Deadline for Comments to DNFSB about LANL Plutonium Operations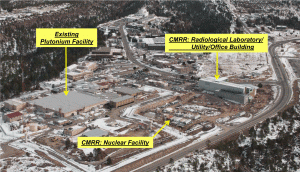 Public comments about the safety of the Plutonium Facility at Los Alamos National Laboratory (LANL) are due to the Defense Nuclear Facilities Safety Board on Friday, July 7th.  CCNS prepared sample public comments you can use to craft your comments.  Word Doc: SampleDNFSBpubliccomments07072017 PDF: SampleDNFSBpubliccomments07072017 Please submit them to hearing@dnfsb.gov.
The Board held a public hearing in Santa Fe on June 7th about reducing the risk of current and future plutonium inventories at LANL's Plutonium Facility.  It is the only place in the United States where plutonium triggers, or pits, for nuclear warheads are manufactured.  It is located in wildfire and seismic zones, above regional surface and ground water drinking water supplies.  Operations began in 1978, but have been down for almost three years due to radiation criticality issues.  Nevertheless, the President proposed a $180 million budget increase to ramp up manufacturing.
The frequency of accidents and incidents at LANL is increasing.  In April, a fire involving plutonium occurred in the Plutonium Facility.  A worker was burned.  In May, hazardous waste was shipped to Colorado for treatment with an inaccurate description of its acidic characteristics.  And last month, plutonium was shipped by commercial air cargo in improper containers, which are not designed to withstand pressure changes, to two Department of Energy (DOE) sites, one in South Carolina and the other, in California.  Such shipments must be shipped by ground transport.  The potential harm could have been much greater than what occurred.  Nevertheless, these events are not "normal," and public should not become comfortable with them.
These events and others are documented in the excellent five-part "Nuclear Negligence" series by The Center for Public Integrity.  https://apps.publicintegrity.org/nuclear-negligence/  The series documents a "litany of mishaps" that have harmed workers, while the contractors who manage and operate the DOE nuclear weapons facilities annually reap millions of dollars in performance bonuses.  Journalists Patrick Malone and R. Jeffrey Smith describe the cycle of abuse that has been created by the lack of proper DOE oversight of the contractors that manage the 10 sites across the country.  Bonuses are awarded based on contractor performance, which in many cases places worker health and safety at risk in order to accelerate work in order to gain the bonus.  And if whistleblowers come forward to complain, DOE will reimburse the contractors for trying to silence the brave workers.  The cycle perpetuates itself to the detriment of downwind and downstream communities of these facilities and the American taxpayer who is paying once, twice and sometimes three times for the mishaps of DOE and its contractors.
To learn more, please check out the five-part "Nuclear Negligence" series at The Center for Public Integrity website: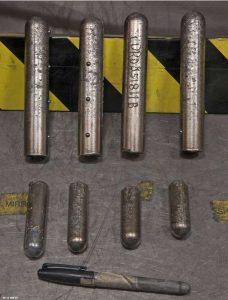 Part One:  A near-disaster at a federal nuclear weapons laboratory takes a hidden toll on America's arsenal – Repeated safety lapses hobble Los Alamos National Laboratory's work on the cores of U.S. nuclear warheads.  https://apps.publicintegrity.org/nuclear-negligence/near-disaster/
Part Two:  Safety problems at a Los Alamos laboratory delay U.S. nuclear warhead testing and production – A facility that handles the cores of U.S. nuclear weapons has been mostly closed since 2013 over its inability to control worker safety risks.  https://apps.publicintegrity.org/nuclear-negligence/delayed-warheads/
Part Three:  Light penalties and lax oversight encourage weak safety culture at nuclear weapons labs – Explosions, fires, and radioactive exposures are among the workplace hazards that fail to make a serious dent in private contractor profits.  https://apps.publicintegrity.org/nuclear-negligence/light-penalties/
Part Four:  More than 30 nuclear experts inhale uranium after radiation alarms at a weapons site are switched off – Most were not told about it until months later, and other mishaps at the Nevada nuclear test site followed. https://apps.publicintegrity.org/nuclear-negligence/inhaled-uranium/
Part Five:  Repeated radiation warnings go unheeded at sensitive Idaho nuclear plant – The inhalation of plutonium by 16 workers is preceded and followed by other contamination incidents but the private contractor in charge suffers only a light penalty.  https://apps.publicintegrity.org/nuclear-negligence/repeated-warnings/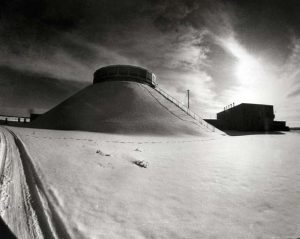 To view the testimony of the DOE and LANL officials at the Board's public hearing, please visit https://www.dnfsb.gov/public-hearings-meetings/record-open-understanding-safety-posture-plutonium-facility-los-alamos   A key document to review is the Board's September 2015 Technical Report,  entitled, "Opportunities for Risk Reduction at the Los Alamos National Laboratory Plutonium Facility Through the Minimization of Material-at-Risk," DNFSB/TECH-39.  https://www.dnfsb.gov/sites/default/files/meeting/Opportunities%20for%20Risk%20Reduction%20at%20the%20Los%20Alamos%20National%20Laboratory%20Plutonium%20Facility%20through%20the%20%20Minimization%20of%20Material-at-Risk_0.pdf
Tags: Center for Public Integrity, DNFSB, DOE, LANL, Patrick Malone, Plutonium Facility, R. Jeffrey Smith