Hazardous Waste Permit Renewal Begins for LANL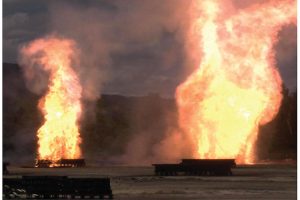 This week the renewal of the New Mexico Environment Department hazardous waste permit for Los Alamos National Laboratory (LANL) began in a very controlled public meeting at the Cities of Gold in Pojoaque.  There was no presentation by the Department of Energy (DOE) or its contractor, Triad National Security, LLC, about their plans to renew the application.  If the public had questions, they were instructed to write them on a half-sheet comment and question card.  There was no explanation about if and how those comments and questions would be answered.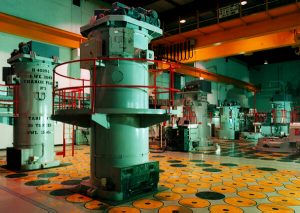 CCNS has prepared a pre-emptive sample public comment letter you can use to express what needs to be included in LANL's permit application, including proposals to install confined burn and detonation facilities, and coming into compliance with the federal and state hazardous waste laws and regulations dealing with tank systems (that are used to treat liquid hazardous and radioactive waste) and seismic requirements.  The last surface rupture on the Pajarito Plateau fault system was 1,400 years ago – thus requiring additional LANL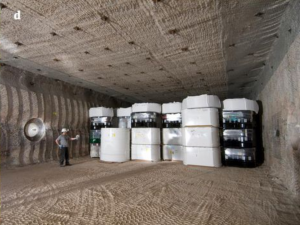 submittals and NMED review.  LANL_Permit_Renewal_App_public_comment_120519     The current ten-year LANL permit expires in late December 2020.  Under the regulations, the permit application is due to the Environment Department 180 days before the permit expires, or in late June 2020.  https://www.env.nm.gov/hazardous-waste/lanl-permit/  The hazardous waste permit renewal application for the Waste Isolation Pilot Plant (WIPP) is on the same timeline.  https://www.env.nm.gov/hazardous-waste/wipp-permit-page/  CCNS and others have made numerous requests to both LANL and WIPP management to submit their applications in the spring of 2020 to give additional opportunity for the public to review both.  At the meeting, CCNS asked when LANL would submit its application.  A LANL staff member said they could not disclose the date.
Large poster boards set on easels were lined up against the walls in the meeting room.  They provided limited information about the 27 sites that manage, handle, store, and treat hazardous waste that are regulated by the existing permit.  The 27 sites include LANL's old Chemistry and Metallurgy Research Building at Technical Area 3, the Radioactive Liquid Waste Treatment Facility at Technical Area 50, the dumps at Technical Area 54, the storage units inside and outside of the Plutonium Facility at Technical Area 55, and the Transuranic Waste Facility at Technical Area 63.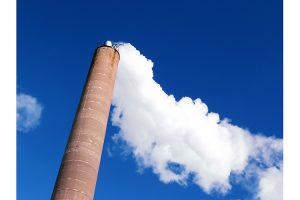 As in 2010, LANL wants to add three open burning and open detonation sites to the permit, which have been operating for decades under interim regulatory status.  CCNS and others opposed it then and will now, as there is equipment capable of confining the burn and reducing the emissions by 99 percent.  https://www.eldoradoengineering.com/
Sitting next to the posters were LANL staff members, or subject matter experts, who were available to answer questions.  None of the officials and staff members, unfortunately, wore nametags, nor did they have business cards should a member of the public want to follow-up with them.  Further, contradictory information was sometimes provided to members of the public.  
Joni Arends, of CCNS, said, "If DOE and LANL continue to treat the public with disdain, it is going to be a long and difficult permitting process.  All in all, this first meeting was disappointing and unproductive."
---

Tags: CCNS, Chemistry and Metallurgy Research Building, Department of Energy, DOE, hazardous waste permit, LANL, LLC, Los Alamos National Laboratory, open burning, open detonation, Plutonium Facility, Radioactive Liquid Waste Treatment Facility, Transuranic Waste Facility, Triad National Security, Waste Isolation Pilot Plant, WIPP