Love New Mexico DON'T WASTE IT! Stop Forever WIPP

Love New Mexico
DON'T WASTE IT!
Stop Forever WIPP
SUNDAY, FEBRUARY 14, 2021
The 7th Anniversary of the Explosion at WIPP

Seven years ago on Valentine's Day, underground at WIPP, one or more drums of plutonium-contaminated waste, packaged and shipped by LANL, exploded, releasing radiation below and above ground.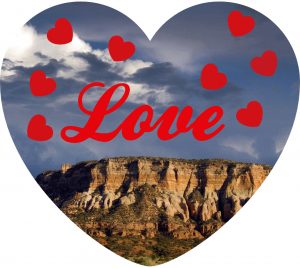 Please send a valentine to
our Governor
NM Environment Department Secretary James Kenney
and to our Federal Congressional Delegation
Let them know that you remain concerned
about safety and security at WIPP
and
Ask them to STOP plans to expand WIPP
Urge them to publicly support the closure of WIPP in 2024 after 25 years of operations as promised by the DOE,and as required by the NM Environment Department's Hazardous Waste Permit for WIPP.
Write your own text or copy this text into your email
LOVE NEW MEXICO
Don't waste it!
STOP FOREVER WIPP
February 14 – Valentine's Day
The 7th Anniversary of the Explosion at WIPP
Safety and security at WIPP remains a concern.
Please stop the plans to expand WIPP and keep waste coming for many decades.
Keep the promises for limits on WIPP.
Require other disposal sites.
Support the closure of WIPP in 2024 as required by the
New Mexico Environment Department's WIPP Permit
Click on the picture to read the WIPP History & Timeline
Forward this Valentine to your Family and Friends
and post it on your Facebook page.
Ask them to send it out and love New Mexico too!
Stop Forever WIPP is a coalition opposing the expansion of WIPP and is a project of SRIC, a nonprofit 501(c)(3) organization. All donations are tax deductible.
Tags: STOP FOREVER WIPP, valentine