U.S. Senate Indian Affairs Committee Hrg on Monday in ALB


On Monday morning, October 7th, the U.S. Senate Committee on Indian Affairs will hold a Field Oversight Hearing about the Radiation Exposure Compensation Act (RECA) in Albuquerque to receive testimony from Native Americans, a Trinity Downwinder, a physician, and officials from the Department of Energy (DOE) and Environmental Protection Agency (EPA).  Their focus is "America's Nuclear Past:  Examining the Effects of Radiation in Indian Country."  The hearing will be held in the auditorium of the Southwestern Indian Polytechnic Institute, beginning at 10:30 am Mountain Standard Time.  It will be livestreamed at indian.senate.gov.  https://www.indian.senate.gov/hearings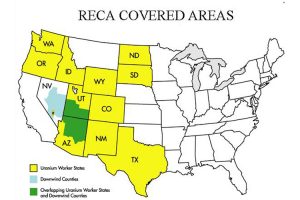 Senator Tom Udall of New Mexico is the Committee's Vice-Chairman.  Last year, he was instrumental in facilitating a RECA hearing before the U.S. Senate Judiciary Committee in Washington, DC.  Two witnesses at that hearing will be appearing Monday.  They are The Honorable Jonathan Nez, President of the Navajo Nation, and Tina Cordova, a co-founder of the Tularosa Basin Downwinders Consortium.  https://www.judiciary.senate.gov/meetings/examining-the-eligibility-requirements-for-the-radiation-exposure-compensation-program-to-ensure-all-downwinders-receive-coverage
On Monday, there will be two panels of witnesses.  The first panel will include the EPA Deputy Regional Administrator at Region 6, headquartered in Dallas, Texas, David W. Gray; the Deputy Director of the DOE's Office of Legacy Management in Washington, DC, Peter O'Konski; and the Chief Medical Officer of the Navajo Area Indian Health Service, in Window Rock, Arizona, Dr. Loretta Christensen.
The second panel will include the Chairman of the Eight Northern Indian Pueblo Council, The Honorable Michael Chavarria, of Santa Clara Pueblo; The Honorable Jonathan Nez; a Laguna Pueblo Council Representative, Ryan Riley; an Advocate for the Navajo Uranium Radiation Victims Committee, Phil Harrison; and Tina Cordova, of Albuquerque.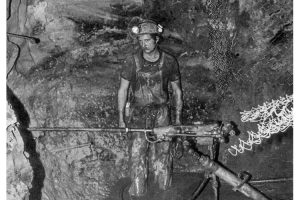 RECA is a federal program, begun in 1990, that provides health care and compensation to those overexposed to radiation from uranium and above-ground atomic bomb tests.  https://www.justice.gov/civil/common/reca  Proposed amendments to RECA are working their way through Congress to include the Post'71 Uranium Workers and the New Mexico Downwinders exposed to fallout from the 1945 Trinity test and tests at the Nevada Test Site.  https://www.congress.gov/bill/116th-congress/senate-bill/947 and https://www.congress.gov/bill/116th-congress/house-bill/3783  The New Mexico congressional delegation is in full support of the amendments.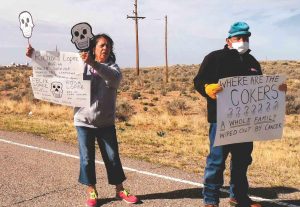 Tina Cordova, said, "I'm honored that Senator Udall and his staff thought of me to testify before the Senate Committee on Indian Affairs about the issues that plague the Downwind communities of New Mexico.  In 2020 we will reach the 75th anniversary of the nuclear test at Trinity that forever changed our world and set a history of suffering in place for the people of New Mexico.  It is time for the people of New Mexico to stand together and demand that our government grants the justice that generations have cried out for." https://www.trinitydownwinders.com/
---
1.    Saturday, October 5th – Trinity Site open.  Join the Tularosa Basin Downwinders Consortium ("Trinity Downwinders") for a peaceful demonstration at the Stallion Gate on State Hwy. 380.    https://www.wsmr.army.mil/Trinity/Pages/Home.aspx 
2.    Monday, October 7th – U.S. Senate Committee on Indian Affairs Oversight Field Hearing – see today's Update.
3.    Thursday, October 24th – Wednesday, October 30th – Worldwide Count the Nuclear Weapons Money.  Let's organize events in New Mexico where 40% of the Department of Energy's nuclear weapons is spent! 
Let's show the world that we support a just transition away from nuclear weapons!  For more information:  http://nuclearactive.org/worldwide-count-the-nuclear-weapons-money-oct-24th-30th/
4.  Saturday, October 26th at 6 pm – the first Candlelight Vigil in Socorro at the Socorro Plaza, Socorro, NM. Socorro Candlelight Vigil 10-26-19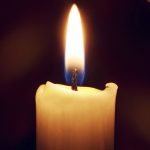 Tags: " Southwestern Indian Polytechnic Institute, "America's Nuclear Past: Examining the Effects of Radiation in Indian Country, David W. Gray, Department of Energy, DOE, Dr. Loretta Christensen, Environmental Protection Agency (EPA), Navajo Uranium Radiation Victims Committee, Peter O'Konski, Phil Harrison, Radiation Exposure Compensation Act, RECA, Ryan Riley, Senator Tom Udall, SIPI, The Honorable Jonathan Nez, The Honorable Michael Chavarria, Tina Cordova, Tularosa Basin Downwinders Consortium, U.S. Senate Committee on Indian Affairs