Community Conversation about LANL Chromium Plume on Sunday in Chimayo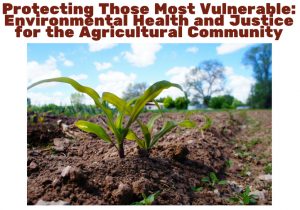 "Protecting Those Most Vulnerable:  Environmental Health and Justice for the Agricultural Community" is the title for this Sunday's Community Conversation in Chimayo, sponsored by the Communities for Clean Water and hosted by Barrios Unidos and Tewa Women United.  This session will center on information for regional farmers and agricultural workers about the migrating chromium plume in the regional drinking water aquifer below Los Alamos National Laboratory (LANL).  Impacts to soils, water and farmlands will be discussed, as well as bio-remediation and remediation methods using fungi and mushrooms, called myco-remediation.  Aug5FlyerPDF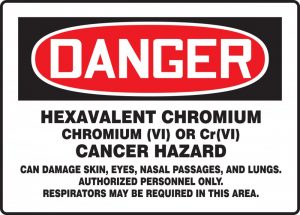 Chromium is naturally occurring at low levels.  Trivalent chromium is essential to health.  Hexavalent, or chromium 6, is dangerous to health.  At higher levels, it is a suspected carcinogen and can damage DNA, the liver, and kidneys.
Hexavalent chromium was added to prevent corrosion in the LANL cooling towers.  From 1956 to 1972, LANL flushed this cooling water into the headwaters of Sandia Canyon, which flows to the Rio Grande.  A plume formed in the regional drinking water aquifer, at approximately 1,000 feet below ground surface, below Sandia Canyon.  It is migrating south and east below Mortandad Canyon to form a kidney-shaped plume.
LANL recently reported the plume is migrating northeast towards a Los Alamos County drinking water well called Pajarito Mesa 3, or PM-3.
The New Mexico Environment Department issued two groundwater discharge permits for remediation of the plume.  One permit allows for the extraction, treatment, and re-injection of the treated waters back into the regional aquifer.  The other allows LANL to land apply the treated waters over the floodplains of Mortandad Canyon through the use of sprinklers and water trucks.     
The Communities for Clean Water and Tewa Women United are holding this series of conversations to prepare people for the upcoming November 7th and 8th public hearing about the land application ground water discharge permit.  http://ccwnewmexico.org/ and http://tewawomenunited.org/aug-5-2018-protecting-the-most-vulnerable-environmental-health-and-justice-for-the-agricultural-community/
The first conversation focused on providing information to healthcare providers, birthworkers, and doulas.  Following Sunday's conversation, in September, at a date to be announced, there will be a youth event.  In October, there will be an advocacy training for the general public at a date to be announced.  For more information and to sign up to receive emails about the series, please go to http://tewawomenunited.org/
On Sunday, August 5th, the conversation will take place from 1 pm to 4 pm at Barrios Unidos, located at Seven John Hyson Drive, in Chimayo.  https://www.barriosunidoschimayo.org/ Because of limited space and resources, it is requested that you attend the event that is most relevant to you and your community.  Please RSVP online at goo.gl/xqGPmW or by phone at 505 747-3259.