DOE to Submit Revised LANL Stormwater Permit to EPA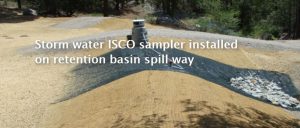 Despite submitting an application to renew the individual stormwater permit for Los Alamos National Laboratory (LANL) in March 2014, the Environmental Protection Agency (EPA) in Dallas has yet to act.  As a result, the Department of Energy (DOE) Office of Environmental Management Office announced this week at the fourteenth public meeting about the stormwater permit that they, along with their new contractor, N3B Los Alamos, would be submitting a revised application to EPA before the end of the year.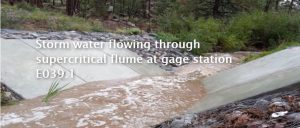 Stormwater is rain and snowmelt.  At LANL, stormwater can flow over hundreds of dumps that contain radioactive, hazardous and toxic pollutants and move the contaminants through the canyons towards the Rio Grande.
Because LANL was discharging stormwater without a permit, in February 2008, the Communities for Clean Water (CCW) filed a successful Clean Water Act citizens' lawsuit against DOE for stormwater violations at LANL.  The settlement requires LANL to hold the semi-annual meetings, as well as establish a dedicated website for the permit https://www.lanl.gov/environment/protection/compliance/individual-permit-stormwater/index.php among other things.  http://ccwnewmexico.org/ and http://ccwnewmexico.org/victories/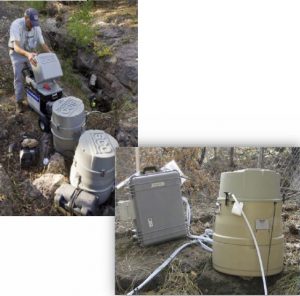 The original permit was issued on November 1st, 2010, and expired on March 31st, 2014.  DOE and LANL, as co-permittees, submitted a renewal application on March 27th, 2014.  Nearly one year later, EPA issues a draft permit for public review and comment and the co-permittees, CCW, and the public submitted comments.  Then the co-permittees and CCW, along with the New Mexico Environment Department and EPA, met to resolve the many issues raised by the EPA's draft permit.  Many days were spent in successful negotiations over the finer technical points in the permit.  Nevertheless, issuance of the renewal permit has been pending for three and one-half years.
During this time, the co-permittees completed a sampling implementation plan process with the Environment Department by visiting the 400 monitoring sites under the permit.  In some cases, they moved the monitoring location to better capture the pollution.  They also installed remote telemetry units on 125 sampling units located in the canyons that use radio signals to indicate that a sample has been collected, thus saving time and resources.
In 2006, CCW formally organized after several community organizations joined forces to address water contamination at LANL.  CCW Council members include Amigos Bravos; CCNS; Honor Our Pueblo Existence, or HOPE; the New Mexico Acequia Association; the Partnership for Earth Spirituality; and Tewa Women United.  CCW brings together these separate organizations to have a collective and powerful impact on protecting and restoring water quality downstream and downwind from LANL.  http://ccwnewmexico.org/history/
The co-permittees will hold meetings with CCW and the Environment Department to discuss the revised permit application before submission to EPA.
---
On Saturday, September 1st, the Regeneration Fest:  Youth Water Protectors Gathering will take place from 11 am to 3:30 pm at the Española Healing Food Oasis, 720 Vietnam Veterans Memorial Park Road, Española, NM.  Families are welcome!  This gathering is focused for middle schoolers, and young adults in their 20s – but younger and older people may also join this important and fun day! The event is hosted by Communities for Clean Water (CCW), Tewa Women United, CCNS, and others as part of the series of events and conversations intended to increase public awareness, education, and empowerment around the issue of the hexavalent chromium plume that has been found in the watershed.   All events are designed to prepare our communities for the New Mexico Environment Department public hearing that is scheduled for November 7 and 8, 2018 in Los Alamos.  Sept1YouthWaterProtectorsEvent_flyer
Tags: Amigos Bravos, CCNS, CCW, Communities for Clean Water, Department of Energy, DOE, Environmental Protection Agency, EPA, Honor Our Pueblo Existence, HOPE, LANL, Los Alamos National Laboratory, N3B Los Alamos, New Mexico Acequia Association, New Mexico Environment Department, Office of Environmental Management, Partnership for Earth Spirituality, stormwater permit, Tewa Women United