Halt WCS! Get Your Public Comments in by October 19th


Now is the time to submit your comments to the Nuclear Regulatory Commission (NRC) about the proposed Waste Control Specialists/Interim Storage Partners/Orano project to bring 40,000 metric tons of commercial high-level radioactive waste from nuclear power plants located across the country to a site in west Texas, five miles east of Eunice, New Mexico.  If this sounds familiar, it is.  Just three months ago public comments were due to the NRC about a similar proposal by Holtec International.  Yes, southeast New Mexico and west Texas are being targeted by the nuclear industry with two proposed facilities within forty miles of one another.  Comments are due by Friday, October 19th.  https://www.federalregister.gov/documents/2018/09/13/2018-19928/interim-storage-partners-llcs-consolidated-interim-spent-fuel-storage-facility-correction
Thousands of New Mexicans have empathically stated that they do not consent to New Mexico becoming a national radioactive waste dumping ground for high-level waste.  In fact, more than 30,000 comments from people across the nation were submitted in opposition to the Holtec proposal.
Waste Control Specialists, a limited liability corporation, is asking NRC for a 40-year license to temporarily store the waste in Andrews County, Texas, with an opportunity to extend the license to 120 years.  https://www.nrc.gov/waste/spent-fuel-storage/cis/wcs/wcs-app-docs.html
Nevertheless, the federal government may never find a permanent place for the waste, with the real possibility of the proposed temporary storage site becoming a permanent site.  The NRC is asking for comments about the scope of the 766-page Waste Control Specialists environmental report, but it omits analysis of the long-term impacts of the waste being left there indefinitely.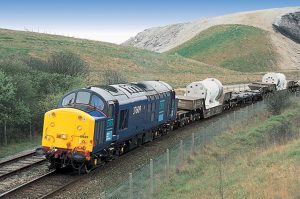 If the NRC licensed either or both of the proposed sites, over 10,000 overweight rail cars on rickety tracks carrying the dangerous waste would crisscross the country.  Although the specific routes would differ, transportation risks to the proposed facilities are similar.  The further away from the proposed sites the shipping routes are similar to identical.  Links to the proposed transportation routes are available at nuclearactive.org.
Waste Control Specialists estimates there will be 45 to 60 jobs during the operating phase.  This is a small number compared to the damage that could be done to the 28,000 oil and gas industry jobs and the 6,000 dairy industry jobs if there were a leak or accident.
Like Holtec, Waste Control Specialists also states that the federal government would be responsible for paying for transportation to, and storage at, the site, which is contrary to existing federal law.
Please submit your comments to the NRC at WCS_CISF_EIS@ nrc.gov about the inadequacies of the environmental report and what should be included in the agency's draft environmental impact statement.  An action alert and comment letter are available at http://nonuclearwasteaqui.org/
Tags: Andrews, Eunice, Holtec International, Interim Storage Partners, No Nuclear Waste Aqui, NRC, Nuclear Regulatory Commission, Orano, waste control specialists, WCS