International Uranium Film Festival Returns to Southwest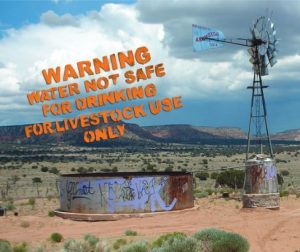 The International Uranium Film Festival returns to the Diné Nation, with additional screenings throughout New Mexico and Arizona, from Thursday, November 29th through Wednesday, December 12th.  In an effort to keep people informed and aware, particularly during this critical time of escalating nuclear threats, the festival informs.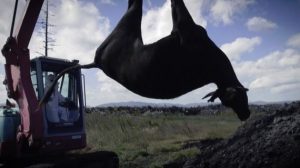 The Festival's Director, Norbert G. Suchanek, said, "The issue of nuclear power is not only an issue of the Navajo Nation, who suffered for decades because of uranium mining. All people should be informed about the risks of uranium, nuclear weapons and the whole nuclear fuel chain."
Films will be shown in Window Rock on November 29th and 30th and December 1st.  Awards will be presented for the best productions.
Screenings will also be held in Flagstaff on December 2nd at Northern Arizona University, in the Native American Cultural Center; in Albuquerque on December 6th at the Guild Cinema; in Grants on December 7th at the New Mexico State University Campus, in Martinez Hall; in Santa Fe on December 9th at the Jean Cocteau Cinema; and in Tucson on December 12th at the YWCA Tucson, in the Frances McClelland Community Center.  For more specifics, please go to http://uraniumfilmfestival.org/
Founded in 2011 in Rio de Janeiro, the festival aims to inform the public about nuclear power, uranium mining, nuclear weapons and the health effects of exposure to radioactivity. It seeks to educate and activate the public and inspires an informed discourse about the health and environmental risks of the nuclear cycle, from uranium mining to radioactive waste storage and disposal.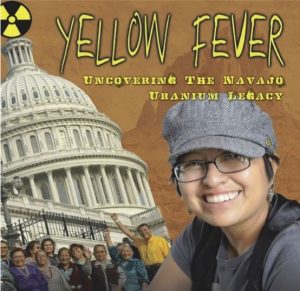 The Multicultural Alliance for a Safe Environment (MASE) is working to inform the public about the film festival.  MASE is composed of communities impacted by uranium who are working to restore and protect the natural and cultural environment through respectfully promoting intercultural engagement among communities and institutions for the benefit of all life and future generations.
Susan Gordon, MASE coordinator, said, "We are very excited to have expanded the Uranium Film Festival to six locations in New Mexico and Arizona. We have films from more than ten countries.
"We have a strong selection of films that examine the impacts from uranium mining including: "Half Life: The Story of America's Last Uranium Mill," https://vimeo.com/161080821;  "Dignity at a Monumental Scale," https://vimeo.com/261408010;  and "NABIKEI (Footprints)," https://www.facebook.com/Shriprakash23 directed by Shri Prakash from India, who will be attending the Festival.
"We also have films that look at issues along the nuclear fuel chain, from nuclear weapons tests in the Marshall Islands, https://www.kathyjetnilkijiner.com; to nuclear waste storage proposed at Yucca Mountain in Nevada, https://www.therepositorymovie.com; to an amazing facility being built in Switzerland, https://vimeo.com/75918238 ."
Tags: Dignity at a Monumental Scale; NABIKEI (Footprints), Half-Life: The Story of America's Last Uranium Mill, International Uranium Film Festival, IUFF, Marshall Islands, MASE, Multicultural Alliance for a Safe Environment, Norbert G. Suchanek, Shri Prakash, Susan Gordon, Yucca Moutain