Judge Rules Against WCS Merger with EnergySolutions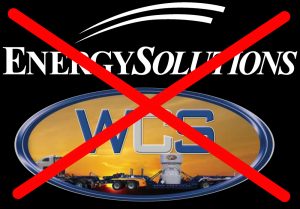 On Wednesday, federal District Judge Sue L. Robinson entered her sealed opinion in favor of the U.S. Department of Justice and prohibited Waste Control Specialists (WCS) and EnergySolutions from moving forward with the proposed $367 million merger of the two-nuclear waste storage and disposal companies.  The judge's decision was based on anti-trust law.
In a written statement, Andrew Finch, acting assistant attorney general of the Justice Department's Antitrust Division, said, "Substantial evidence showed that head-to-head competition between EnergySolutions and Waste Control Specialists led to better disposal services at lower prices."  He continued, "Today's decision protects competition in an industry that is incredibly difficult to enter. While EnergySolutions' preference was to buy its main rival rather than continue to compete to win business, today's decision ensures that customers will benefit from the competitive process."
In anticipation of the antitrust trial and the growing expenses involved in expanding WCS's business to include the storage of plutonium fuel from U.S. nuclear power plants, in April, WCS asked the Nuclear Regulatory Commission (NRC) to temporarily suspend review of its application.  WCS applied for a 40-year license to build and operate a consolidated interim storage facility for 44,000 tons of high-level radioactive waste.  WCS planned to build the de facto parking lot dump on its 14,900 acres located on the New Mexico-Texas border, five miles east of Eunice, New Mexico.  http://nuclearactive.org/wcs-asks-nrc-to-pause-license-application-review-for-high-level-irradiated-waste-storage/
In response to Judge Robinson's ruling and citing WCS's financial woes, Karen Hadden, of the Sustainable Energy and Economic Development Coalition, also known as the SEED Coalition, stated, "WCS' high-level radioactive waste dump could be halted by the Department of Justice decision since the company has said they don't have enough money to complete the application.  However, WCS is likely to seek a bailout from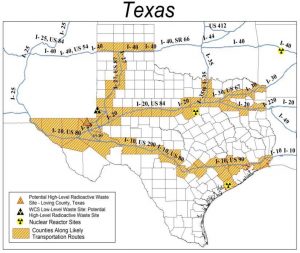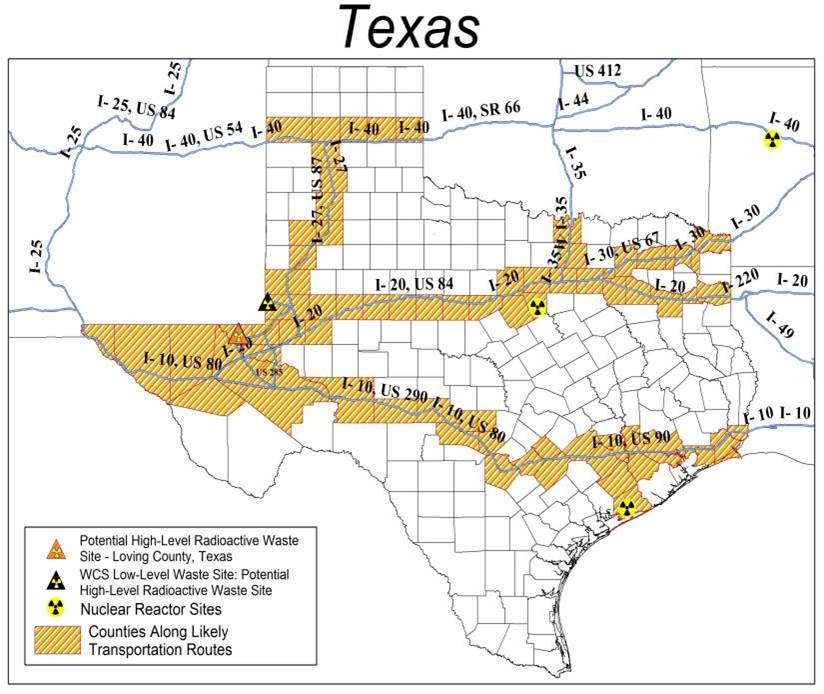 their lapdog, Energy Secretary "Radioactive Rick" Perry.  Taxpayers could be left footing the bill."
People along the transportation routes are concerned about shipment of high-level waste from the eastern U.S. to west Texas through Dallas, Fort Worth and San Antonio.  The consequences of an accident or attack could be catastrophic.  For these reasons and others, Bexar and Dallas County Commissioners approved resolutions opposing transportation of nuclear waste through their communities.  http://nuclearactive.org/new-mexico-and-texas-targeted-for-consolidated-storage-of-all-the-plutonium-fuel-from-nuclear-power-plants/
Hadden commented about the safety of the WCS site.  She described the WCS site as "not a safe place to store deadly high-level radioactive waste. Texans and those along transport routes shouldn't have to suffer the health, safety, security, financial and environmental risks that transport and storage of the nation's most dangerous radioactive waste would bring."  She continued, "People in Texas and New Mexico do not want our land to become the nation's radioactive waste dumping ground."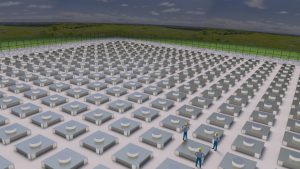 In the meantime, another application is moving forward in the NRC licensing process.  In May, Holtec, a privately held limited liability corporation, and the Eddy Lea Energy Alliance submitted its consolidated interim storage application for the storage and disposal of 120,000 metric tons of plutonium fuel from all of the commercial power plants in the U.S.  http://nuclearactive.org/new-mexico-and-texas-targeted-for-consolidated-storage-of-all-the-plutonium-fuel-from-nuclear-power-plants/
For more information about the SEED Coalition and their work to oppose WCS and its plans to expand, please see www.NoNuclearWasteAqui.org and www.NukeFreeTexas.org   The SEED Coalition works with national organizations and allies in Texas and New Mexico to fight radioactive waste dumping in the Texas-New Mexico Region.
Tags: EnergySolutions, high-level waste, Karen Hadden, license application, merger, NRC, plutonium fuel, SEED Coalition, WCS