Proposed WIPP Utility Shaft Not Needed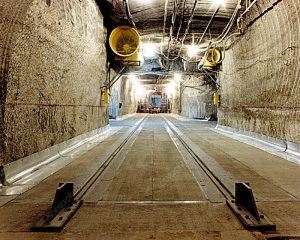 The Department of Energy (DOE) proposes to drill a $75 million Utility Shaft for the Waste Isolation Pilot Plant (WIPP) when it is not needed.  DOE, and its contractor, Nuclear Waste Partnership, LLC, state the new shaft can bring air into the deep geologic repository for atomic bomb wastes.  Airflow has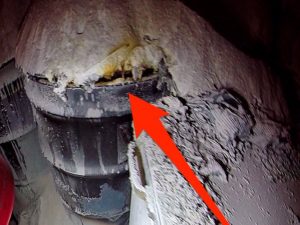 been limited since February 2014 when an explosion in the WIPP underground contaminated a large portion of the site, requiring air to be filtered to prevent the release of radionuclides into the environment.  Since then, WIPP has been addressing the need for more filtered air.  It is building a permanent ventilation system with much larger filters to restore the airflow to pre-2014 levels, using the existing four shafts.  https://wipp.energy.gov/library/seis/DOE-EIS-0026-SA-11_Nov_2017.pdf
Despite the fact that the New Mexico Environment Department has not permitted the new shaft, last month DOE awarded a $75 million contract to construct the 30-foot in diameter shaft to a depth of 2,150 feet below ground surface.  The contract requires connecting the shaft to the existing underground drifts with new drifts that would be used for new waste disposal rooms to expand WIPP's capacity.  https://wipp.energy.gov/wipp_news_20190821.asp
Forty years ago, Congress designated WIPP as a research and development facility for demonstrating the safe disposal of plutonium-contaminated wastes from national defense activities.  It has a limited mission regarding the types and volumes of waste and a limited lifetime.  It is not to be the only repository.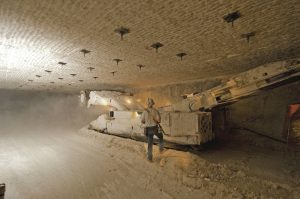 The new shaft is not needed for ventilation.  It is needed to expand the underground footprint for more waste.  There are currently five proposals to bring new wastes to WIPP.  They are:  Greater-Than-Class C low-level waste; elemental mercury; high-level waste in tanks at Hanford and other sites; commercial waste from West Valley, New York; and 60,000 pounds of weapons grade plutonium to create the world's largest underground weapons grade plutonium ore body.
Once opened for disposal in 1999, WIPP was to remain open for 25 years.  According to the WIPP Permit, it is scheduled to close in 2024.  https://www.env.nm.gov/hazardous-waste/wipp-permit-page/
In its draft Five-Year Strategic Plan, DOE now proposes to keep WIPP open until 2050.  The draft Plan is a wish list for surface and underground infrastructure projects to support expanding the amount of waste disposal and operating lifetime.  Public comments are due to DOE by September 30th.  https://wipp.energy.gov/
Next week, DOE will hold two public meetings about the proposed shaft permit modification.  They will be held on Tuesday, September 17th, from 5 to 7 pm, at the Skeen-Whitlock Building in Carlsbad, and on Thursday, September 19th from 3 to 5 pm at the Courtyard by Marriott in Santa Fe.  Public comments are due to the Environment Department by October 16th.  https://wipp.energy.gov/Library/Information_Repository_A/Class_3_Permit_Modifications/19-0241_Letter_Redacted.pdf
Don Hancock, of Southwest Research and Information Center, said, "People should tell NMED to not approve the permit modification request because it does not truthfully state the real purpose of the shaft, which is to expand WIPP, contrary to the requirements of the Permit and legal restrictions."
---


Did You Know about these important WIPP public meetings and public comment opportunities?
1.     DOE will hold its first set of public meetings about the renewal of the ten-year New Mexico Environment Department hazardous waste permit, which expires in 2020.  They will be held on Tuesday, September 10th, from 5 to 7 pm, at the Skeen-Whitlock Building, 4021 National Park Highway, Carlsbad, NM, and on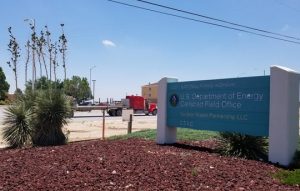 Thursday, September 12th from 3 to 5 pm at the Courtyard by Marriott, 3347 Cerrillos Road, Santa Fe, NM.  Public comments are due by September 20th to infocntr@wipp.ws .   Sample public comments for you to use will be available soon at http://nuclearactive.org/
2.    DOE's Utility Shaft permit modification public meetings:  Tuesday, September 17th, from 5 to 7 pm, at the Skeen-Whitlock Building, 4021 National Park Highway, Carlsbad, NM, and on Thursday, September 19th from 3 to 5 pm at the Courtyard by Marriott, 3347 Cerrillos Road, Santa Fe, NM.  Public comments are due to the Environment Department by October 16th.  Sample public comments for you to use will be available soon at http://nuclearactive.org/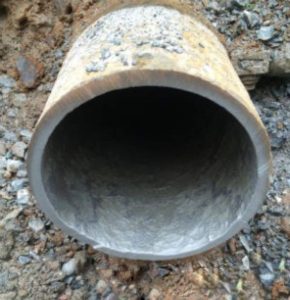 3.    September 20th – comments due to DOE about the scope of the hazardous waste permit renewal application.  See No. 1 above.    Sample public comments for you to use will be available soon at http://nuclearactive.org/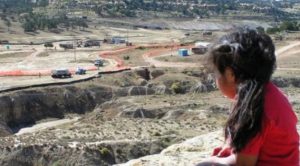 4.    September 23rd – comments due to the New Mexico Environment Department about the "fake" draft groundwater discharge permit DP-1132 for LANL's Radioactive Liquid Waste Treatment Facility.  Sample public comments for you to use will be available soon at http://nuclearactive.org/
5.    October 16th – comments due to New Mexico Environment Department about the Utility Shaft permit modification request.  See No. 2 above.  Sample public comments for you to use will be available soon at http://nuclearactive.org/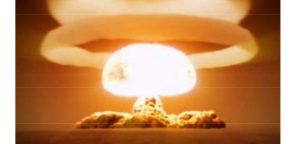 6.    Listen to the recent interview with Susan Gordon, of the Multicultural Alliance for a Safe Environment, with KSFR's MK Mendoza, about Babies Showing High Levels of Uranium Shed New Light on Largest US Uranium Spill, at https://www.ksfr.org/post/babies-showing-high-levels-uranium-shed-new-light-largest-us-uranium-spill
7.   Listen to the recent interview with Jay Coghlan, of Nuclear Watch New Mexico, with Nuclear Hotseat's Libbee HaLevy, of about Nuclear Weapons Build-Up Insanity; Los Alamos Lab so-called "Clean-Up" at http://nuclearhotseat.com/2019/09/04/nuclear-weapons-build-up-insanity-los-alamos-lab-so-called-clean-up-jay-coghlan-nukewatch-nm-nh-428/
Tags: commercial waste, Department of Energy, DOE, Don Hancock, Draft Five-Year Strategic Plan, elemental mercury, Greater-than-Class C, high-level waste, LLC, New Mexico Environment Department, Nuclear Waste Partnership, Southwest Research and Information Center, Utility Shaft, Waste Isolation Pilot Plant, weapons grade plutonium ore body, WIPP