Santa Fe County Commissioners Call for Suspension of DOE Order 140.1


Citing the proximity of Santa Fe County to Los Alamos National Laboratory (LANL), the Santa Fe County Commission unanimously approved a letter to Department of Energy Secretary Rick Perry asking him to suspend the implementation of the new DOE Order 140.1.  https://www.santafecountynm.gov/documents/agendas/packet_materials/bccpacket9-25-2018part7.pdf  The new order restricts the Defense Nuclear Facilities Safety Board, an independent federal agency, access to information, personnel, and facilities at some of the most dangerous nuclear facilities across the country, including LANL.  https://www.directives.doe.gov/news/o140.1-interface-with-the-dnfsb-news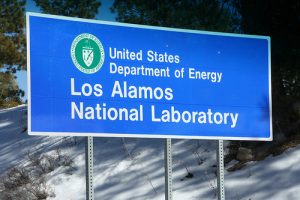 The order, entitled, "Interface with the Defense Nuclear Facilities Safety Board," was issued in May without opportunity for public review and comment.  Implementation at DOE's three defense nuclear facilities in New Mexico – Los Alamos National Laboratory, Sandia National Laboratories, and the Waste Isolation Pilot Plant – has already been detrimental.
Congress established the Board in 1988 after numerous disclosures about worker and public health and safety issues at the nuclear weapons facilities.  Its statutory mission is to "provide independent analysis, advice, and recommendations to the Secretary of Energy … in providing adequate protection of public health and safety at defense nuclear facilities."
On September 5th, U.S. Senators Tom Udall and Martin Heinrich wrote to Secretary Perry urging him to suspend the new order, hold hearings in impacted communities, and after responding to the comments received from the Board and the public, to then "reissue an order the fully complies with [the Board's] legal authority to continue to protect workers and the community."  https://www.abqjournal.com/1217797/senators-suspend-rule-on-nuke-safety-board-access-ex-letter-to-sec-rick-perry-notes-that-members-of-the-dnfsb-have-not-been-able-to-review-changes.html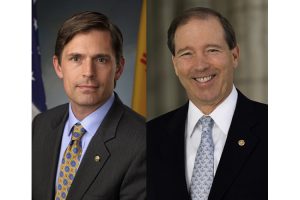 To support the requests of Senators Udall and Heinrich and the Santa Fe County Commission, please use the sample public comment letter at nuclearactive.org to ask Secretary Perry to hold public hearings to explain the order and its implementation and receive public comments from those living in nearby communities.  f Perry DOE O 140.1 sample public comment ltr Please also email your letter to the Defense Nuclear Facilities Safety Board at hearing@dnfsb.gov  They are accepting public comments about DOE Order 140.1 until close of business on Friday, September 28, 2018.
On Tuesday the Santa Fe County Commissioners also took another step to protect our lives, land, and water from radioactive and hazardous materials.  They unanimously passed a resolution to oppose two proposals to bring all of the existing and future commercial high-level waste to southeast New Mexico and west Texas for storage.  The resolution states, "Santa Fe County does not support or consent to consolidated interim storage of radioactive waste in New Mexico or Texas, or the transportation of high-level radioactive waste on our railways or highways for the purpose of consolidated storage or permanent disposal of high-level radioactive waste in New Mexico or Texas."  Resolution 2018-103   https://www.santafecountynm.gov/documents/agendas/packet_materials/bccpacket9-25-2018part9.pdf 
The resolution is similar to recent resolutions passed in New Mexico by the Albuquerque City Council https://cabq.legistar.com/LegislationDetail.aspx?ID=3495456&GUID=DCABFA0F-F6B1-40F1-B244-54F3429F38A5&Options=ID|Text|Attachments|Other|&Search=holtec , the Bernalillo County Commission, the City of Las Cruces http://publicrecords.las-cruces.org/WebLink/DocView.aspx?id=1790249& , the Town of Lake Arthur, and the City of Jal.
Tags: Albuquerque City Council, Bernalillo County Commission, Defense Nuclear Facilities Safety Board, Department of Energy, DOE, DOE Order 140.1, high-level radioactive waste, Interface with the Defense Nuclear Facilities Safety Board, Jal, Lake Arthur, LANL, Las Cruces, Los Alamos National Laboratory, Resolution, Sandia National Laboratories, Santa Fe County, Santa Fe County Commission, Secretary Rick Perry, Senator Martin Heinrich, Senator Tom Udall, Waste Isolation Pilot Plant