Santa Fe County Nuclear Waste Transportation Emergency Response Town-Hall


Stop FOREVER WIPP!
 A Coalition Opposing the Expansion of WIPP
Make Plans to Come!
Santa Fe County
Nuclear Waste Transportation
Emergency Response
 Town-Hall
August 4, 2021
at 6:00 pm
at The Hondo Fire Station
on Old Las Vegas Highway and Hwy 285
across from Café Fina
   

County Fire Chief

Martin Vigil will discuss emergency response systems for nuclear waste shipments to the Waste Isolation Pilot Plant (WIPP).
    285ALL Co-Chair Cynthia Weehler will ask how the expansion of WIPP affects emergency preparedness.
    There will be time for Q & A and actions YOU can take.
    Sponsored by

County Commissioners

Hank Hughes and Anna Hamilton and 285ALL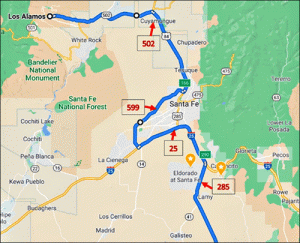 "If you are in one of the communities along the route, you have something to worry about."
High-level Energy Department official, who spoke on condition of anonymity.  https://www.latimes.com/nation/la-na-nuclear-couriers-20170310-story.html 
Know your risk
These trucks will carry the waste past our homes
(Images: National Nuclear Security Administration and DOE)
—————————————————————————–
For More Information contact:
Tags: STOP FOREVER WIPP