CCNS Sues to Stop WIPP Expansion


This week, CCNS filed an appeal in the New Mexico Court of Appeals to overturn the New Mexico Environment Department approval of the Waste Isolation Pilot Plant (WIPP) Disposal Volume permit modification, which was signed on December 21, 2018.  The modification would allow expansion of WIPP's capacity by approximately thirty percent.  It was approved over the repeated opposition of many New Mexico non-governmental organizations.  Southwest Research and Information Center and Nuclear Watch New Mexico also filed an appeal last week.  http://nuclearactive.org/environment-department-approves-30-percent-wipp-expansion/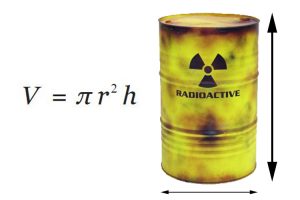 Beginning last January, the Martinez Administration did everything in they could to ensure the proposed expansion was approved before leaving office on December 31st.  In late October, the Environment Department held a rushed three-day public hearing in Carlsbad, with a hurried post-hearing briefing schedule.  The Environment Department, and the Department of Energy and its contractor, Nuclear Waste Partnership, a limited liability corporation, supported the proposed expansion.  http://nuclearactive.org/thwarting-public-process-environment-department-rushes-ahead-to-hearing/ and http://nuclearactive.org/hearing-begins-oct-23rd-on-proposed-major-wipp-expansion/
The Environment Department receives federal financial assistance from the Environmental Protection Agency (EPA) for its permitting programs.  As a result, it must comply with the Civil Rights Act of 1964 and EPA's implementing regulations.  To keep the funding, the Department cannot discriminate.
CCNS participated in the hearing and challenged the Department's on-going discriminatory permitting process and on-going patterns and practices of denying adequate accommodations for limited English proficient Spanish-speaking residents.
New Mexico is one of the few states in the U.S. where distinct populations constitute the majority of the population.  In New Mexico, nearly 36 percent of the population speaks a language other than English in the home.  Under the Civil Rights Act, accommodations must be made.
The Department did little to accommodate.  The entire amount of information available in Spanish for the limited English proficient community was two public notices – the notice that the draft permit was available for review and comment, and the hearing notice.  The public notices excluded information that translators would be available at the hearing, thus preventing meaningful participation for those needing accommodations.  Limiting the permitting process almost entirely to English created disparate effects or impacts for New Mexico communities located near the WIPP site and along the transportation routes.
Joni Arends, of CCNS, said, "Our thirty years of experience in the permitting process shows that when people are not provided with the necessary accommodations to fully participate as required by the Civil Rights Act of 1964, people and communities are harmed.  People are not informed about the permitting processes that allow polluters to expand operations until after the decision has been made.  We are hopeful that the Lujan Grisham Administration will take a critical look at the decision to approve the WIPP expansion modification."
---

1.    Objections from many organizations to the rushed WIPP permit process and the expansion modification are available at: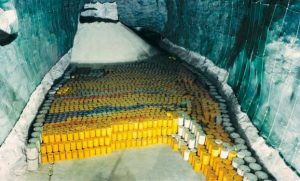 http://sric.org/nuclear/docs/2018_08_20_Tongate_extension.pdf and
http://sric.org/nuclear/docs/2018_09_20_Group-hearing-letter.pdf
The New Mexico Environment Department's information about the modification are available at:
https://www.env.nm.gov/hazardous-waste/wipp/
    Other documents related to modification are available at:
http://sric.org/nuclear/wipp_permit.php
Tags: Department of Energy, discrimination, disposal volume permit modification, Environmental Protection Agency, EPA, Limited English Proficiency, New Mexico Environment Department, Nuclear Waste Partnership, Nuclear Watch New Mexico, Southwest Research and Information Center, translator, Waste Isolation Pilot Plant