Comments Needed: Proposed LANL Tritium Venting and NRC Plans to Dump Radioactive Waste in Landfills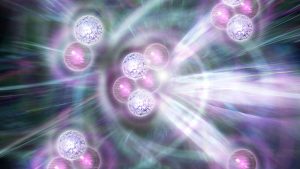 During the devastating global pandemic government plans are proceeding to expose the public to more radiation generated by the nuclear industrial complex.  There are actions you can take to stop the two proposals.  The first is by Los Alamos National Laboratory (LANL) to vent 114,000 Curies of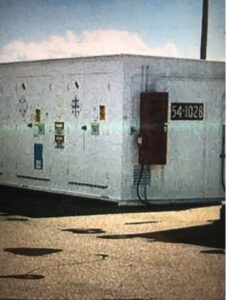 radioactive tritium into the air, and the other, is by the Nuclear Regulatory Commission (NRC) to reinterpret its own regulations that would allow "low-level" radioactive waste to be dumped in unlicensed and unregulated facilities.  Public comments are due to the NRC on Wednesday, October 21st.  https://www.nrc.gov/waste/llw-disposal/transfer-vllw.html
On Tuesday, October 20th at 5 pm Mountain Daylight Time, LANL is hosting a virtual public information session about its proposed venting of radioactive tritium.  To register for the phone-in and WebEx event, please email your name and organization to FTWC_publicinfo@lanl.gov. LANL Media Advisory FTWC 10-8-20
LANL announced its plans to vent in early March.  Extraordinary public opposition met those plans.  http://nuclearactive.org/take-action-lanl-plans-to-release-radioactive-tritium/ (9/10/20);  http://nuclearactive.org/lanl-plans-to-release-twice-the-amount-of-tritium-allowed/ (3/26/20); https://tewawomenunited.org/?s=tritium+venting
LANL withdrew its proposal.  http://nuclearactive.org/lanl-postpones-tritium-releases-due-to-global-pandemic/ (4/2/20)
LANL has asked the New Mexico Environment Department for a temporary authorization to conduct the venting.  CCNS objects to the issuance of a temporary authorization because it ignores the required public process.  Further, a temporary authorization is only good for 180 days.  There are several other, and larger, tritium-venting projects required by LANL contracts.  The current proposal is an attempt to piecemeal the venting work instead of revealing the scope of the entire project now.
On October 1st, Senators Tom Udall and Martin Heinrich, and Representative Ben Ray Lujan wrote to LANL urging that a public information meeting be held for the local communities and Pueblos.  The letter recognizes the "difficulty accessing the Internet and lack of broadband in many communities in New Mexico," which is another reason why the venting should not take place now. Letter LANL FTWC 10.01.2020
The NRC has been working for decades to allow for the disposal of "low-level" radioactive waste in unlicensed and unregulated facilities located across the country.  Previous proposals were named "Below Regulatory Concern."  The latest proposal is named "Very Low-Level."  This waste could include:  entire nuclear reactors and activated metal components and pipes from the reactor core.
Other items could include radioactive gloves and booties contaminated with plutonium, cesium, strontium, and dozens of other biologically dangerous radioactive elements.
NRC's proposal has the potential to let all of that waste be sent to general, or municipal, landfills, hazardous waste landfills, and incinerators.  However, contaminated metals may be recycled into consumer products.  https://www.nrc.gov/waste/llw-disposal/transfer-vllw.html
Colleagues at the Nuclear Information Resource Service, or NIRS, have prepared an electronic public comment that you can use to submit your comments.  https://www.nirs.org/radioactive-waste/llw/
---

Sat. Oct. 17th – Women's March https://womensmarch.com/
Wed. Oct. 21st at 10 am – NM Legislative Interim Radioactive and Hazardous Materials Committee virtual meeting. Topics include Carlsbad Brine Well, WIPP, Proposed Consolidated Interim Storage Facilities, and Sandia National Laboratories.  https://nmlegis.gov/Committee/Interim_Committee?CommitteeCode=RHMC
Wed. Oct. 21 – Comments due to NRC re: disposing of "Very Low-Level" waste in ordinary landfills, hazardous waste landfills, or in incinerators – see today's Update.  Sample public comment available at https://www.nirs.org/radioactive-waste/llw/
5. Wed. October 21st – Comments due to NNSA about the scope of the new Site-Wide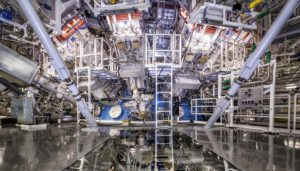 Environmental Impact Statement (SWEIS) at Lawrence Livermore National Laboratory (located 50 miles east of San Francisco, CA).  For more information and a sample public comment letter, go to http://trivalleycares.org/
Tags: below regulatory concern, cesium, incinerators, LANL, Los Alamos National Laboratory, low-level radioactive waste, municipal landfills, New Mexico Environment Department, NIRS, NRC, Nuclear Information Resource Service, nuclear reactors, Nuclear Regulatory Commission, plutonium, Representative Ben Ray Lujan, Senator Martin Heinrich, Senator Tom Udall, strontium, temporary authorization, tritium, unlicensed and unregulated facilities, very low-level, virtual public information meeting