EPA and NMED, It's Still Illegal to Discriminate!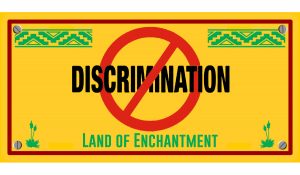 Last Friday, in response to claims of discrimination, the New Mexico Environment Department (NMED) released three new policies for the public process in permitting polluting facilities.  Following a public process involving a hazardous waste facility in southeastern New Mexico where discriminatory permitting was evident, in 2002, Citizens for Alternatives to Radioactive Dumping (CARD), and two other groups, filed a successful civil rights complaint with the Environmental Protection Agency (EPA).  After 15 years, in January, 2017, EPA and the Environment Department settled the matter with an Informal Resolution Agreement, which required the creation of the three policies.  http://nuclearactive.org/card-civil-rights-complaint-to-epa-about-triassic-park-thirteen-years-and-no-resolution/ and http://nuclearactive.org/epa-reaches-informal-resolution-of-14-year-old-civil-rights-complaint-against-nmed/ Despite numerous requests to participate in the policy creation, CARD and other community groups were excluded from the process.  It shows.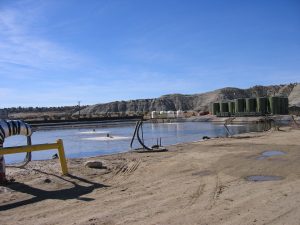 In New Mexico, approximately 36 percent of the population speaks a language other than English at home.  One of the issues raised by CARD in its complaint was for people with limited English proficiency, public notices and key vital documents were not translated into the languages spoken in their homes and communities.
One of the new Environment Department's policies, the Limited English Proficiency (LEP) Accessibility and Outreach Policy, requires the Environment Department to provide LEP persons and populations "… substantially equal opportunities to learn about and participate in [the Environment Department's] exchange and interaction with the public."  Providing "substantially equal opportunities" is not the same as "fully equal opportunities."  The new policy is clearly discriminatory under Title VI of the Civil Rights Act of 1964, which prohibits discrimination on the basis of race, color, or national origin.
EPA approved the three policies, which are the Non-Employee Disability Accessibility and Outreach Policy, Public Participation, and the LEP Policy.  https://www.env.nm.gov/general/epa-and-nmed-informal-resolution-agreement-no-09r-02-r6-public-participation-limited-english-proficiency-and-non-employee-disability-policies/  Not only is the state government continuing to discriminate, but the federal government is supporting that discrimination in both the scope and the details of the policies.
Further, fees that facilities pay the Environment Department for a permit are dismal from the aspect of the taxpayer.  Huge facilities sometimes pay $100 for a permit, which does not even begin to adequately cover the Environment Department's costs, let alone staff time.  The new policies allow the Environment Department to forego public outreach and providing necessary LEP services if they do not have the funding.
CARD is an Albuquerque based non-governmental organization that for decades has actively participated in permitting processes.  http://cardnm.org/  CARD is represented by Yale's Environmental Justice Clinic, whose work includes cases and advocacy that advance environmental justice; https://law.yale.edu/studying-law-yale/clinical-and-experiential-learning/our-clinics/environmental-justice-clinic Earthjustice, a national non-profit environmental law organization; https://earthjustice.org/and the University of New Mexico's Natural Resources and Environmental Law Clinic. http://lawschool.unm.edu/clinic/sections/natural-resources-and-environmental-law-clinic.html
Noel Marquez, of the Alliance for Environmental Strategies, based in Eddy County in southeast New Mexico, and one of people signing the original civil rights complaint with CARD, said, "I don't know what planet [the Environment Department] is on, but there is no positive realistic working relationship between [it] and our communities, which are being sacrificed by a state government willing to allow our communities to be turned into radioactive waste dumps."
He offered, "If [the Environment Department] were willing to start a relationship, we are always ready to respond, cooperate and volunteer our time to defend our lands and people, which we feel the state of New Mexico should be doing in their role if we aspire to be an honest democracy."
---
Community Groups Outraged by New Mexico Environment Department's Release of Policies
New Mexico Environment Department Releases Civil Rights Policies Without Public Input
(February 27, 2018 / Santa Fe & Eddy County, NM) On February 26, 2018, Citizens for Alternatives to Radioactive Dumping (CARD) and other community groups raised serious concerns about the New Mexico Environment Department's (NMED) failure to include community voices before releasing new policies intended to comply with civil rights laws. CARD's reaction came on the heels of the release by NMED of Public Participation and Limited English Proficiency (LEP) policies late Friday, February 23, that outline the agency's plans to include New Mexican communities in the process for permitting industrial facilities.
To read the rest of the press release click here: ForImmediateRelease
---
Grupos comunitarios indignados con proceso exclusivo del Departamento de Ambiente de Nuevo México
Departamento de Ambiente de Nuevo México emite política sobre derechos civiles sin consultar al público
(27 de febrero de 2018 / Santa Fe & Eddy County, NM)  El 26 de febrero de 2018,Citizens Against Radioactive Dumping (CARD) y otros grupos comunitarios levantaron quejas serias que el Departamento de Ambiente de Nuevo México (NMED) no incluyera las voces de la comunidad antes de emitir nuevas políticas indicadas para cumplir con las leyes de derechos civiles. La reacción de CARD se hizo poco después de la emisión por el NMED de las políticas de Participación Pública y de Fluidez de Inglés Limitada (LEP) en la tarde del viernes 23 de febrero, las cuales bosquejan los planes de la agencia para incluir las comunidades de Nuevo México a lo largo del proceso de permiso para los establecimientos industriales.
Para leer el resto del comunicado de prensa haga clic aquí: For Immediate Release en Espanol
Tags: CARD, Citizens for Alternatives to Radioactive Dumping, discrimination, Environmental Protection Agency, EPA, Informal Resolution Agreement, LEP, Limited English Proficiency, New Mexico Environment Department, NMED, Title VI of the Civil Rights Act of 1964