Immediate Public Comments Needed about Two Proposed Beryllium Lathes at LANL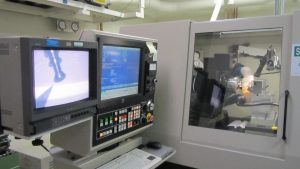 If you are concerned about proposed expansion of beryllium machining operations at Los Alamos National Laboratory (LANL), now is the time to express your interest to the New Mexico Environment Department Air Quality Bureau.  Public comments and expression of interest in the proposal to add two lathes for machining beryllium and a new sputtering coating operation are due by Saturday, February 26, 2022 at midnight Mountain Time by email to James.Nellessen@state.nm.us.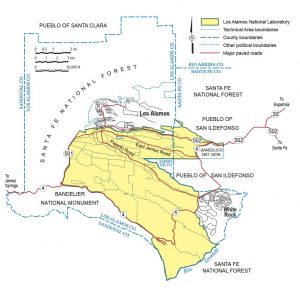 Expression of your interest will allow you to review the Bureau's analysis of the permit modification request for 30 days following notification.  It will also allow you to submit written public comments and request a public hearing.  See Subsection B of 20.2.72.206 New Mexico Administrative Code – Public Notice and Participation.  https://www.srca.nm.gov/parts/title20/20.002.0072.html
CCNS has prepared a sample comment letter that you can use to express your interest. It is posted here:  Sample public comment LANL Be Air Quality Permit 2-24-22
In late December, LANL submitted an application to the Bureau to modify its air quality permit to add two lathes for machining beryllium to the existing lathe at the Target Fabrication Facility at Technical Area 35, near the Plutonium Facility.  https://www.env.nm.gov/public-notices/ , scroll down to Los Alamos County, then to U.S. DOE/NNSA – LANL to Public Notice for Air Construction Permit (632M1) (posted 1/25/22). 
LANL states that it will operate only two of the three lathes at a time.  Even so, LANL is proposing to double these beryllium operations.  See Id., Original Application, p. 29 – 30 of pdf.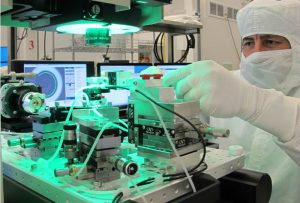 The existing permit allows micro-scale precision machining to manufacture small laser targets for use at the Lawrence Livermore National Laboratory located in California, as part of the Department of Energy's National Inertial Confinement Fusion program.  https://www.eenews.net/articles/doe-lab-achieves-major-milestone-for-fusion-energy/
LANL also proposes to add a new coating process, called magnetron sputtering, that would take place in an unnamed room near the lathes.  Each operation would result in beryllium air emissions through stacks on the roof of the building.  See Original Application, p. 29 – 30 of pdf.
At atomic number 4, beryllium is a lightweight metal used in the nuclear weapons industry in fabricating plutonium pits, or the weapon's trigger.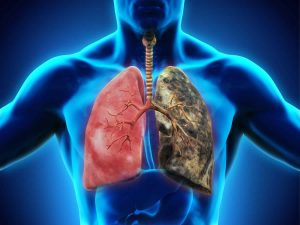 Exposure to beryllium-containing dust and vapors can cause acute and chronic lung disease, called berylliosis, for which there is no cure.  Reports in the medical literature demonstrate that one to six percent of exposed employees are genetically sensitive to beryllium and are more susceptible to a form of berylliosis called chronic beryllium disease.  https://rarediseases.org/rare-diseases/berylliosis/
In our review of the permit application, CCNS found that LANL asked for a waiver from monitoring beryllium emissions, which the Environment Department granted in late December 2021.  See Original Application, p. 60 – 68 of pdf.  This is surprising because there are extra requirements for protecting Class I areas, such as the ambient air quality at the nearby Bandelier Wilderness Area.  See Original Application, p. 6 of pdf.
Please see:  In response to Question 8, "Will the property on which the facility is proposed to be constructed or operated be closer than 50 km (31 miles) to other states, Bernalillo County, or a Class I area?"  LANL answered "yes," and provided the distance in kilometers:  "Bandelier Wilderness Area (the wilderness portion of Bandelier National Monument) 0.0 km from the LANL boundary, 5.7 km from Building TA35-213."
---

1. Saturday, February 26, 2022 –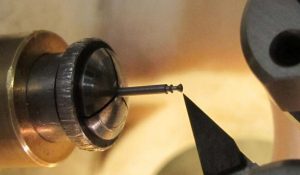 Public Comments due to NM Environment Department, Air Quality Bureau, about revision to LANL's Air Quality Permit to add three lathes for micro-scale precious machining of beryllium metal.
For more information:  https://www.env.nm.gov/public-notices/ , scroll down to Los Alamos County, then to the U.S. DOE NNSA-LANL heading and scroll down to Air Quality Bureau, for Public Notice for Air Construction Permit (632MI).  Stay tuned.  Sample public comments you can use are available above in the update.
2. THIS EVENING, February 24, 2022 at 6 pm MT –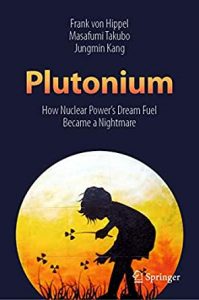 Dr. Frank von Hippel discusses the book Plutonium: How Nuclear Power's Dream Fuel Became a Nightmare. ZOOM link is HERE.
Plutonium: How Nuclear Power's Dream Fuel Became a Nightmare is a sweeping and intricate narrative of the worldwide impact of this manmade element over 80 years. The three authors – Dr. Frank von Hippel, Dr. Jungmin Kang and Masafumi Takubo – individually are renowned at home and abroad as experts who have shaped not just public debate but also government policies on the security and safety risks of plutonium. Together, they have crafted a powerful book that leads the reader deftly through technical, policy, social and economic arguments to arrive at their conclusion: the world will be safer if the separation of plutonium is banned.  https://www.tandfonline.com/doi/full/10.1080/25751654.2020.1766165
3. On Wednesday, February 23, 2022,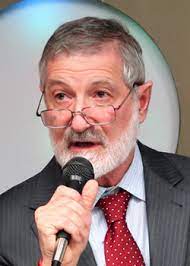 Ira Helfand, former president of the International Physicians for the Prevention of Nuclear War (IPPNW), delivered an extremely compelling warning about the risks of escalation to the use of nuclear weapons in the current conflict in Ukraine on Democracy Now!  The segment is available at  https://www.democracynow.org./ Click on the watch button for February 23, 2022. Ira's segment begins at about 13 minutes in.  Our colleague, Linda Pentz Gunter at Beyond Nuclear, who also delivered a powerful assessment of the risks associated with Ukraine's 15 nuclear power reactors, including Chernobyl, joined Ira Helfand.
On February 10th, the International Campaign to Abolish Nuclear Weapons (ICAN) released a new report, "No place to hide:  nuclear weapons and the collapse of health care systems." a new ICAN report which examines the estimated impact of the detonation of one nuclear weapon over ten cities around the world (in all the nuclear-armed states + Germany as a nuclear host state).
4. Tuesday, March 1st at 11:30 am –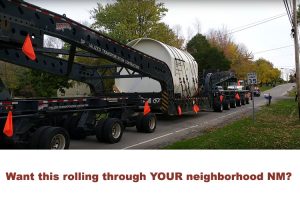 Asking for Your Presence
Please join us for a press conference when we deliver over 1,100 petition signatures to Governor Michelle Lujan Grisham asking her to protect New Mexicans from the federal expansion of the Waste Isolation Pilot Plant (WIPP). This is your opportunity to let her know that vastly increased shipments of the most dangerous form of nuclear weapons' waste, lasting the rest of the century as it is transported past your neighborhood, is not a risk you accept.  She needs to know that many of her constituents will not support this federal overreach by the Department of Energy (DOE). Moreover, we do not accept this risk in secrecy and the information blackout that the DOE is forcing on us.  If the DOE is trying to put us at risk, it must do so openly, in the full light of day.
When: March 1, 2022, 11:30 am
Where: Outside at the East side of the Statehouse
How: Outdoor event
Who: Joining you, the good people of New Mexico, will be County Commissioner Anna Hansen, Tewa Elder Kathy Sanchez, Quay County ranchers Ed & Patty Hughs, Co-Chair of 285ALL Cindy Weehler
5. Thursday, March 3rd at 5:30 pm –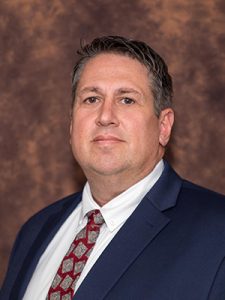 WIPP Virtual and In Person Community Forum with Reinhard Knerr, Manager of the DOE's Carlsbad Field Office, and Sean Dunagan, President & Project Manager of Nuclear Waste Partnership, LLC. Online Registration Link. Questions will be taken in a written format.
Tags: Air Quality Bureau, Bandelier National Monument, Bandelier Wilderness Area, Be, berylliosis, beryllium, beryllium machining operations, CBD, chronic beryllium disease, Class I Clean Air Act areas, Department of Energy, DOE, genetically sensitive to beryllium, LANL, Lawrence Livermore National Laboratory, Los Alamos National Laboratory, magnetron sputtering, micro-scale precision machining, National Ignition Facility, National Inertial Confinement Fusion, New Mexico Environment Department, new sputtering coating operation, NMED, sample public comment, two lathes, waiver from monitoring beryllium emissions