Saturday, July 15th Commemorations of 1945 Trinity Atomic Bomb Test and 1979 Church Rock Uranium Tailings Spill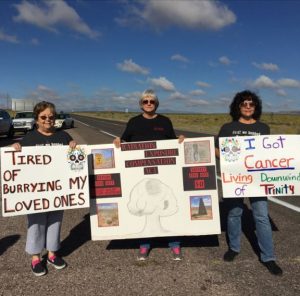 On Saturday, July 15th the Tularosa Basin Downwinders Consortium and the Red Water Pond Road Community Association will share a moment of silence, offer healing prayers, and provide community education about the first atomic bomb test at the Trinity Test Site in 1945 and the largest liquid uranium tailings spill in U.S. history that flowed into the Rio Puerco in 1979.  Both tragedies occurred on July 16th.  Everyone is invited to participate.
The commemorations are part of the first Cross-Border Anti-Nuclear Action, a project of the Intermountain West Uranium Summit.  Member groups are holding events across the U.S. and Canada to raise awareness that the entire nuclear industry is one deadly chain involving the extraction and milling of uranium, transportation on public routes, operation of nuclear power plants and weapons manufacture, waste disposal, all of which releases lethal radiation to air, land and water.  The Summit states that the nuclear industry "is fraught with accidents, illness and threats to life on earth.  It must stop before it kills more humans and other living things."  https://swuraniumimpacts.org/first-cross-border-anti-nuclear-action-july-15-16/  See also Center for Public Integrity's recent Nuclear Negligence five-part series at https://apps.publicintegrity.org/nuclear-negligence/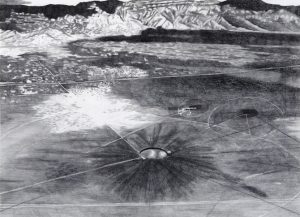 In the early morning of July 16, 1945, the U.S. detonated the first atomic bomb atop a 100-foot metal structure in the south central New Mexico.  In the massive explosion, the radiation and toxic materials rose an estimated 70,000 feet and began to fall back to earth in what many thought was snow.  Exposures were at least 10,000 times higher than what is considered safe today.
To memorialize those who have died and to honor those who are living with or who have survived cancer, the Tularosa Basin Downwinders Consortium, in cooperation with the Village of Tularosa, will host the Eighth Annual Candlelight Vigil on Saturday, July 15th from 8 to 10 pm at the Tularosa Little League Field, west of the Tularosa High School.
For more information, please contact Tina Cordova at 505 897-6787 and visit https://www.trinitydownwinders.com/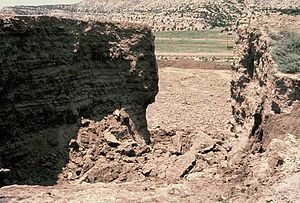 On July 16th, 1979, an earthen uranium tailings dam at the United Nuclear Corporation Church Rock Uranium Mill failed and released 1,000 tons of solid radioactive uranium mill waste and more than 90 million gallons of acidic and radioactive liquids into the Rio Puerco.  It contributed to the long-term contamination already present in the watershed from the release of untreated or poorly treated uranium mine water.
On Saturday, July 15th, the Red Water Pond Road Community Association will host the 38th Annual Commemoration of the North East Church Rock Uranium Tailings Spill from 7 am to 3 pm, 12 miles north of Red Rock State Park on State Highway 566.  https://swuraniumimpacts.org/press-release-july-15-2017-uranium-tailings-spill-commemoration/
For more information, please contact Edith Hood at 505-905-8051 and visit https://swuraniumimpacts.org/
Tags: 38th Annual Commemoration of the North East Church Rock Uranium Tailings Spill, Cross-Border Anti-Nuclear Action, Eight Annual Candlelight Vigil, Intermountain West Uranium Summit, July 16th, Red Water Pond Road Community Association, Rio Puerco, Trinity Test, Tularosa Basin Downwinders Consortium, United Nuclear Corporation Church Rock Uranium Mill, uranium, Village of Tularosa