DOE Extends Comment Period for High-Level Waste Definition


On Tuesday, December 4th, the Department of Energy (DOE) granted a 30-day extension of time for public comments about their proposal to change the definition of the most dangerous form of radioactive waste – high-level waste.  This waste, which was created by reprocessing for nuclear weapons, makes up only about 5% of the total volume of weapons radioactive waste.  But it is extremely dangerous because it contains about 98% of the radioactivity of all defense wastes.  DOE proposes two categories of high-level radioactive waste:  high-level waste and non-high-level waste.  Comments are now due on Wednesday, January 9th, 2019, to HLWnotice@em.doe.gov.  Sample comments will be available after the first of the year.  HLW Comment Extension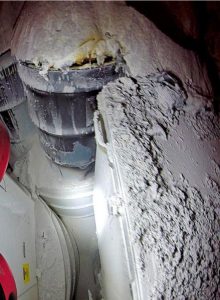 On November 15th, the DOE's Environmental Management Assistant Secretary, Anne Marie White, spoke before the 17th Annual Intergovernmental Meeting in New Orleans.  The meeting is described as providing "opportunities for increased communication among DOE, states, tribes, and local communities affected by the on-going cleanup of the nuclear weapons complex."  https://content.govdelivery.com/accounts/USDOEOEM/bulletins/21f0a15#link_3
White explained that for a long time she has been involved in the proposed change and she was pleased that DOE is moving forward with a public comment period.  Despite concerns expressed by those in attendance, White asked them to provide their "unique insight into efforts underway to examine possible options to better manage and dispose of waste that has been stored at sites for decades with no near-term path forward."
White stated the DOE environmental liabilities were the third largest in the federal government.  In February 2017, the Government Accountability Office (GAO) reported that DOE's environmental liability is over $370 billion and growing.  This figure included cleanup at the three DOE sites in New Mexico.
Every two years the GAO conducts a review of government operations to identify those with vulnerabilities for waste, fraud, abuse, and mismanagement.  DOE has always been on the list.
Nevertheless, White asked the participants to "fight the [environmental management liability [] together."  Some claim that changing the definition could result in an estimated $40 billion in savings.  http://nuclearactive.org/doe-requests-comments-about-high-level-waste-definition/
If the definition of high-level waste is changed, there will be more pressure to expand the types of waste allowed to be shipped and disposed of at the Waste Isolation Pilot Plant, or WIPP.   DOE has already tried.
Tom Carpenter, Executive Director of the Seattle-based Hanford Challenge, summed up the concerns.  He said, "The Trump Administration wants to save billions by renaming this waste, at the cost of leaving this waste in shallow land burial.  Over time, these long-lived radionuclides will be in our food, water and air, causing cancer and mutations for generations.  Of course you can save money by not doing the cleanup."  https://www.hanfordchallenge.org/
Tags: Anne Marie White, Annual Intergovernmental Meeting, Department of Energy, DOE, environmental liability, Environmental Management Assistant Secretary, GAO, Government Accountability Office, Hanford, Hanford Challenge, high risk list, high-level waste, non high-level waste, Tom Carpenter, Waste Isolation Pilot Plant, WIPP