Public Comments Needed by September 22nd about Holtec Proposal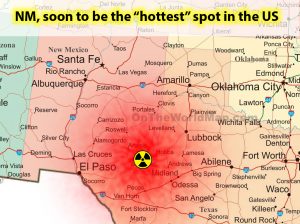 Tuesday, September 22nd is the last day to submit your comments to the Nuclear Regulatory Commission (NRC) about the Holtec International proposal to store all of the nation's high-level radioactive spent fuel from commercial nuclear power plants in New Mexico.  The proposed Holtec site is located half way between Carlsbad and Hobbs, and 16 miles north of the Waste Isolation Pilot Plant.  Comments are needed about the draft environmental impact statement (DEIS).  https://www.nrc.gov/waste/spent-fuel-storage/cis/holtec-international.html, scroll down to Environmental Impact Statement.  A one-page sample comment letter you can use comes from Southwest Research and Information Center http://www.sric.org/ and is available at here in two formats: HOLTEC DEIS sample letter 9-17-20 WORD and HOLTEC DEIS sample letter 9-17-20 PDF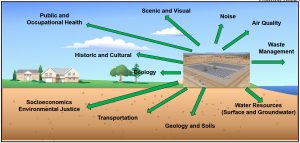 To learn more about the proposal, visit the Nuclear Issues Study Group's Facebook page to view its "We Are Not a Wasteland" web series.  https://www.facebook.com/NuclearIssuesStudyGroup/videos  Episode One is about "Unpacking Holtec's Proposal."
https://www.facebook.com/537856386561307/videos/311435906545504
Among the major shortcoming of the proposal are that Holtec says that it wants to use the site for 120 years.  But the DEIS limits its analysis of environmental impacts to 40 years, which is clearly inadequate and not technically credible.  Since NRC has found that high-level radioactive waste can safely remain where it is for at least 120 years, that is a wiser choice for the next 40 years than packaging the waste and shipping it by rail through dozens of states – mostly in the eastern half of the nation – to New Mexico.  Since there is no permanent
disposal site, it is likely that the waste at the Holtec site would never leave.
The DEIS omits discussion of Holtec's plan to have the federal government own and pay for waste transportation which is not legal under current law.  Holtec has stated that it is lobbying Congress to change the law.  The NRC is not supposed to engage in lobbying, even though the federal agency does appear to support such a change in the law by encouraging the Holtec plan.
Because Holtec wanted NRC to hurry and issue a license to operate the facility, the NRC did not keep its promise to hold five in-person meetings in New Mexico.  Instead, it held inadequate and technologically challenged virtual meetings.
New Mexico Senators Tom Udall and Martin Heinrich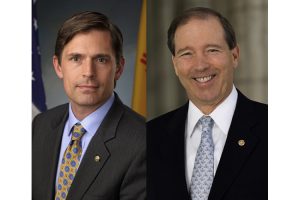 wrote to NRC stating, "[t]here is no compelling public interest reason to justify this rush to replace meetings with virtual webinars, and this decision gives the Commission the appearance of valuing the preferences of a for-profit company looking to store highly dangerous nuclear waste over that of the public and their elected representatives."
New Mexico Governor Michelle Lujan Grisham opposes the Holtec project because it "poses significant and unacceptable risks to New Mexicans, our environment and our economy."  NM Governor Holtec Ltr 060719
---


TONIGHT Thursday, September 17, 2020 at 6 pm MDT – YOU'RE INVITED to an online ZOOM letter-writing party to HALT HOLTEC! Grab a drink and snacks and join us!  We'll show you an easy way to take action. Together we can prevent environmental injustice and protect our health and safety!  And say hello to friends along the way. The link is https://tinyurl.com/NoNuclearWaste
Looking forward to seeing you!  Karen Hadden
SEED Coalition
For more information at www.nonuclearwaste.org
Tuesday, September 22nd – Public Comments are due to the Nuclear Regulatory Commission (NRC) about the proposed Holtec facility for ALL the nuclear plutonium fuel rods from nuclear power plants in the U.S. The proposed facility is located 16 miles north of the WIPP site, east of Carlsbad, NM.   Sample public comment letter at http://nuclearactive.org/  Email your comments to:   Holtec-CISFEIS@nrc.gov.
Tags: DEIS, draft environmental impact statement, Holtec, New Mexico Governor Michelle Lujan Grisham, NRC, Nuclear Issues Study Group, Nuclear Regulatory Commission, Senator Martin Heinrich, Senator Tom Udall, Southwest Research and Information Center, Unpacking Holtec's Proposal, We Are Not a Wasteland