Trinity Downwinders Benefit on Sunday, March 11th in Albuquerque


You are cordially invited to attend the First Annual Benefit for the Trinity Downwinders on Sunday, March 11th from 2 to 7 pm at the Albuquerque Moose Lodge.  Featured local artists include Roberto Perea, Freddie Chavez, Paul Pino and the Tone Daddies, No Complaints, and Franc Chewiwie and the Latin Jazz Allstars.  The artists and the Tularosa Basin Downwinders Consortium are joining together to raise funds to send a New Mexico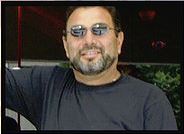 delegation to Washington, DC to testify before Congress in support of the proposed amendments to the Radiation Exposure Compensation Act (RECA) that would include the Trinity Downwinders.  Currently, the Downwinders are not eligible for compensation because they are not included in RECA.  Hearings may be scheduled this spring or summer.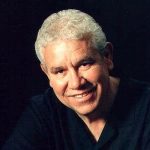 The Downwinders will testify about the over exposure to radiation they received following the July 16, 1945 atomic bomb test and the resulting health hazards it had, and continues to have, on the people who have lived in and around the Trinity Test Site.
The Downwinders documented the harm in their 2017 health impact assessment, entitled, "Unknowing, Unwilling, and Uncompensated:  The Effects of the Trinity Test on New Mexicans and the Potential Benefits of a Radiation Exposure Compensation Act (RECA) Amendment."  https://www.trinitydownwinders.com/health-impact-assessment
Between the musical acts, presentations about RECA will be made.  RECA was created in 1990 and has paid out over $2.2 billion dollars in compensation and health care to Downwinders in parts of Nevada, Utah, Idaho,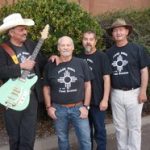 Colorado, and Arizona, but not to New Mexico Downwinders.  RECA provides the best health care coverage available with no limits, deductibles, or co-payments.  https://www.justice.gov/civil/common/reca
New Mexico Senators Tom Udall and Martin Heinrich, and Congresspeople Michelle Lujan Grisham, Steve Pearce, and Ben Ray Lujan all support the proposed RECA amendments to include the Trinity Downwinders.  https://www.congress.gov/bill/115th-congress/senate-bill/197/text and https://www.congress.gov/bill/115th-congress/house-bill/2049/related-bills
The wonderful musicians include:  Native Albuquerquean Roberto Perea now plays guitar and piano in Austin, Texas and is recording his music at Spitshine Recording Studio.  Freddie Chavez sings with the Freddie Chavez Foundation.  https://www.freddiechavezsings.com/ Paul Pino and the Tone Daddies play a variety of original songs that have been included on three of KANW Radio's "Best of New Mexico" CDs.  http://paulpino.com/tone-daddies/  Formed last August, No Complaints is an eight-piece multi-cultural ministry team committed to providing a spirited bilingual message of hope and encouragement to audiences often judged, forgotten and/or written off.  Franc Chewiwie is an international pianist and recording artist, composer, bandleader, and publisher.  He plays piano with The Latin Jazz Allstars.
Tina Cordova, co-founder of the Tularosa Basin Downwinders Consortium, is grateful to the musical artists who are donating their time and talents.  She said, "There are amazingly generous people in this world who see the value of what we are trying to achieve, which is bringing back the justice we've been waiting for all these many years.  Every dollar raised or donated is important and very appreciated.  When we show up at the
hearings with eight to ten people who represent the New Mexico Downwinders, it will have true impact."
The Albuquerque Moose Lodge is located at 2121 Edith Boulevard, Northeast.  https://www.facebook.com/pages/Loyal-Order-of-Moose-Lodges/117439954941628  Tickets are available by calling 505-235-3427.  There will be a silent auction.  Table sponsorships are available, which include live acknowledgements at the benefit, as well as acknowledgement in the materials submitted to Congress.  For more information, please visit trinitydownwinders.com/
Tags: Franc Chewiwie and the Latin Jazz Allstars, Freddie Chavez, No Complaints, Paul Pino and the Tone Daddies, Radiation Exposure Compensation Act, RECA, Roberto Perea, TBDC, Tina Cordova, Tularosa Basin Downwinders Consortium