United Nations' Nuclear Weapons Ban Treaty Article 7: International Cooperation and Assistance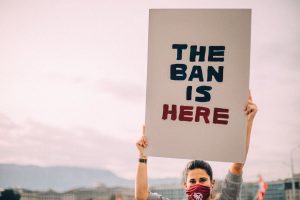 This is the third of a four-part series about the United Nations' Nuclear Weapons Ban Treaty.  Friday, January 22, 2021 is the historic day when the Nuclear Weapons Ban Treaty enters into force and establishes in international law a categorical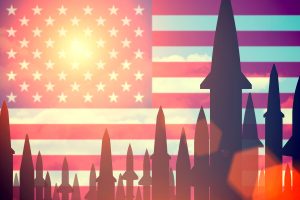 ban on nuclear weapons that may lead the United States of America to reduce and ultimately eliminate its nuclear arsenal.  The purpose of the Treaty is, in part, to outlaw the development, manufacture, testing, possession, transfer, acquisition, stockpiling, use or threat of use … of nuclear weapons.  https://www.un.org/disarmament/wmd/nuclear/tpnw/ and  https://www.icanw.org/here_are_five_examples_of_the_type_of_activities_that_will_be_illegal_under_international_law_on_22_january_2021
The United Nations' Nuclear Weapons Ban Treaty was approved in July 2017 by 122 nation states.  On October 24, 2020, Honduras was the 50th nation-state to sign and ratify the Treaty, which meant the Treaty would enter into force ninety days later, on January 22.
The Treaty is composed of 20 official Articles.  Last week we reviewed Article 6 about Victim Assistance and Environmental Remediation.  http://nuclearactive.org/the-united-nations-nuclear-weapons-ban-treaty-article-6-victim-assistance-and-environmental-remediation/  This week, we summarize and present the six paragraphs of Article 7 on International Cooperation and Assistance.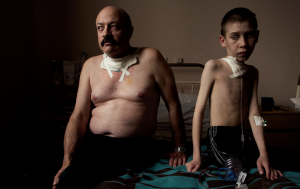 Paragraph One asserts that the States will cooperate with each other to facilitate the implementation of the Treaty.
Paragraph Two says, "Each State Party shall have the right to seek and receive assistance, where feasible, from other States Parties. "
The third and fourth paragraphs detail specific types of assistance.
Paragraph Three says, "Each State that is in a position to do so shall provide technical, material and financial assistance to States Parties affected by nuclear-weapons use or testing."
Paragraph Four says, "Each State Party in a position to do so shall provide assistance for the victims of the use or testing of nuclear weapons or other nuclear explosive devices."
In Paragraph Five are listed the names of some organizations that may provide assistance.  The list makes clear the United Nations' intention to encourage cooperation between civil society and government to reach the goals of the Treaty.  The organizations include the International Committee of the Red Cross https://www.icrc.org/en/war-and-law/weapons , the International Federation of Red Cross and Red Crescent Societies https://media.ifrc.org/ifrc ,
or national Red Cross and Red Crescent Societies https://www.ifrc.org/en/what-we-do/disaster-management/responding/disaster-response-system/dr-tools-and-systems/red-cross-red-crescent-national-societies/ .
Finally, Paragraph Six of Article 7 affirms that, "a State Party that has used or tested nuclear weapons or any other nuclear explosive devices shall have a responsibility to provide adequate assistance to affected States Parties, for the purpose of victim assistance and environmental remediation."
Next week, we'll look at the general articles about the costs, universality, and duration of the Treaty; and how signatories may withdraw from the Treaty.  We'll also inform you of some of the upcoming local celebrations for the Treaty.  For more information and resources, please visit :  Oak Ridge Environmental Peace Alliance https://orepa.org/nuclear-ban-treaty-entry-into-force-resources/ , and Nukewatch (Wisconsin) https://nukewatchinfo.org/long-sought-anti-war-landmark-treaty-prohibiting-nuclear-weapons-becomes-law/
---
"What counts in life is not the mere fact that we have lived. It is what
difference we have made to the lives of others that will determine the
significance of the life we lead."     ~ Nelson Mandela
Noel Marquez, Southeastern New Mexico Activist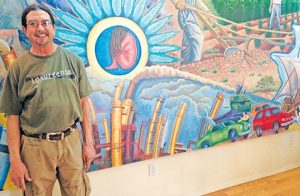 It is with a heavy heart that CCNS shares sad news about the passing of Noel Marquez on December 23, 2020 after a long illness.  Noel was a muralist, artist, husband, father, and a comrade-in-arms in the non-violent struggle and challenges with the nuclear power and nuclear weapons industry.  Noel created the beautiful mural at the top of CCNS's Facebook page.
Surviving Noel are his wife Madelene, their 14-year old beautiful daughter Paikea (Pai), and their extended families.
Donations for Noel's family are graciously welcomed.  Send your check to Southwest Research and Information Center, P.O. Box 4524, Albuquerque, NM  87196-4524.  Please write "Noel Family Fund" in the memo line.
Kevin Kamps, of Beyond Nuclear, wrote a thoughtful memorial to Noel, which is available at:  http://www.beyondnuclear.org/home/2020/12/29/noel-marquez-presente.html
Carrie Dann, Western Shoshone Elder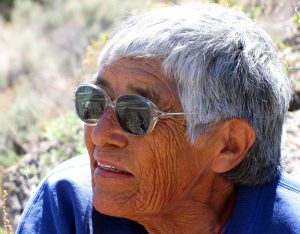 Another comrade-in-arms has passed on.  On January 2, 2021, Western Shoshone Elder Carrie Dann passed on to the Spirit World.  Elder Carrie was an activist working to protect Newe Sogobia, the Western Shoshone Nation's homeland, from nuclear testing at the Nevada Test Site and high-level radioactive waste dumping at Yucca Mountain, Nevada.
Elder Carrie, and her sister, Mary, worked tirelessly to defend their Indigenous rights, land and grazing rights.  Their challenge, U.S. v. Dann, went all the way to the U.S. Supreme Court, which continued for their entire lives.  Their work was honored in many ways, including with the 1993 Right Livelihood Award.
Again, Beyond Nuclear has written a thoughtful memorial to Elder Carrie, which is available at: http://www.beyondnuclear.org/yucca-mountain/2021/1/4/western-shoshone-elder-carrie-dann-passes-on-to-the-spirit-w.html   
Tags: 2021 entry into force, Honduras, International Committee of the Red Cross, international cooperation and assistance, International Federation of Red Cross and Red Crescent Societies, January 22, national Red Cross and Red Crescent Societies, TPNW, Treaty on the Prohibition of Nuclear Weapons, United Nations' Nuclear Weapons Ban Treaty, Victim Assistance and Environmental Remediation