January 6th Environment Department Virtual Meeting for LANL Consent Order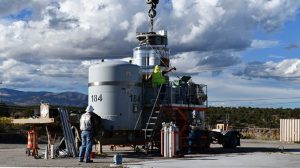 The New Year will begin with the New Mexico Environment Department's virtual public meeting about the annual cleanup plan for legacy waste at Los Alamos National Laboratory (LANL).  The cleanup work is being done under the 2016 Consent Order with an estimated completion date of 2036.  The annual meeting is required by the Consent Order to discuss cleanup of legacy waste that was buried prior to 1999.  The virtual meeting will be held on Thursday, January 6th from 5:30 to 7 pm via WebEx or by phone.  HWB-LANL-English_Notice-of-Public-Meeting-Appendix-B-FFY-2022-1      HWB-LANL-Spanish_Notice-of-Public-Meeting-Appendix-B-FFY-2022  https://www.env.nm.gov/hazardous-waste/lanl/, scroll down to 2022 Fiscal Year Annual Planning Process and the public notices in English and Spanish.
The public meeting notice explains that the Consent Order "both guides and governs the ongoing cleanup of legacy waste at LANL through a campaign-based approach and the annual planning process."
Earlier this month, LANL submitted its updated Consent Order appendices to the Environment Department. DOE FY22 CO Appendices A, B & C 12-2-21 EMID-701785 The three appendices are also available for public review and are available on the Environment Department's website.  https://www.env.nm.gov/hazardous-waste/lanl/ , scroll down to December 2, 2021 entry under 2022 Federal Fiscal Year Annual Planning Process.
The three appendices are:
Appendix C provides a listing and description of the cleanup campaigns at LANL.  There are 17 Campaigns, lettered A through Q.
Appendix B contains the cleanup milestones for the campaigns in 2022 and the campaign cleanup targets for 2023 and 2024.  There are 19 milestones and include remediation work for several high profile cleanups, including the hexavalent chromium plume in the regional drinking water aquifer below Mortandad Canyon; the high explosive contamination, again in the regional drinking water aquifer, in the southwest corner of LANL at Technical Area 16; and remedies for the large unlined dumps at Areas G, H and L at Technical Area 54, near the White Rock community, and Area C at Technical Area 50, near the Plutonium Facility.
Appendix A is a list of the 1,405 legacy waste sites located across the LANL site that have been or will be cleaned up.  LANL reports that 375 sites have received certificates of completion from the Environment Department.  There are also 134 deferred sites that will not be cleaned up until after operations are completed, such as sites where high explosives and improvised explosive devices are tested.
This month Congress passed the National Defense Authorization Act, which provided nearly $770 billion for military spending.  Cleanup funding for LANL increased from $220 million to $275 million.
Congress also included $1 billion for LANL plutonium operations to fabricate 30 triggers for new nuclear weapons, which operations will continue to generate waste.  One billion dollars is a substantial increase from the $837 million this year and the $308 million two years ago.
---

1. In 2022, CCNS will continue our legal challenges of the New Mexico Environment Department's decisions that do not protect the people and environment from activities at WIPP and LANL. Legal challenges include the discharge permit for LANL's Radioactive Liquid Waste Treatment Facility (which treats waters from the Plutonium Facility, among others), two LANL discharge permits for extraction and injection of chromium plume waters, and land application of the "treated" waters on dirt roads in Mortandad Canyon, the general air quality permit for LANL; and of course, more permit modifications for WIPP expansion to double the size of the underground disposal area and to keep it open until 2080 and beyond – essentially FOREVER.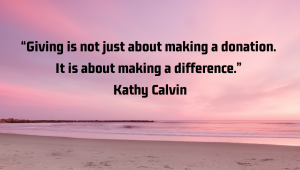 Importantly, the hazardous wastes permits for both LANL and WIPP expired in 2020.  NMED has administratively continued the permits, while allowing piecemeal permit modifications to be processed.  The permit renewal process opens up the entire permit for public review and comment.  In 2022 the Environment Department must release the draft hazardous waste permits for public review, comment and public hearings.  No more delays!
Your financial support is needed to keep these challenges going.  Please make an end of the year contribution to our Legal Defense Fund.  Contribute today at http://nuclearactive.org/or mail your check to CCNS, POB 31147, Santa Fe, NM  87594-1147.   Thank you!
2. Saturday, January 22, 2022 from 1 to 3 pm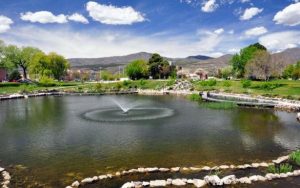 at Ashley Pond in Los Alamos – First Anniversary Celebration of the Treaty on the Prohibition of Nuclear Weapons!!! Join Veterans for Peace, CCNS, Nuclear Watch NM and others to celebrate and commemorate the first anniversary of the entry into force of the Treaty!!! As we get closer to the event, more information will be available.

Happy New Year!  Be safe!  Be well!
Tags: 2016 Consent Order, cleanup, Fiscal Year 2022 appendices, LANL, legacy waste, Los Alamos National Laboratory, milestones, National Defense Authorization Act, New Mexico Environment Department, plutonium triggers, targets