New Mexico Files Suit to Halt Two Proposed High-Level Nuclear Waste Storage Facilities


On Monday, Attorney General Hector Balderas took a necessary step to protect the People, environment, and economy of New Mexico by filing a lawsuit against the United States Nuclear Regulatory Commission to stop its efforts to license two proposed facilities for high-risk, high-level radioactive waste from nuclear power plants.  Balderas alleges the proposals present a clear and present danger to New Mexico because of the risky and long-term burdens they impose on the State.  The suit was filed in the U.S. District Court for the District of New Mexico.  Attorney_General_Balderas_Announces_Lawsuit_to_Halt_Holtec_Nuclear_Storage_Facility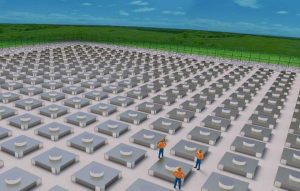 Holtec International is proposing to build and operate a consolidated storage facility, located halfway between Carlsbad and Hobbs, New Mexico, in the oil patch.  Holtec is seeking a license to store 8,680 metric tons of uranium vertically in 500 lead-lined canisters for 40 years, with future expansion to 10,000 canisters containing 100,000 metric tons of uranium for 120 years or longer.
Also, Interim Storage Partners is proposing to expand Waste Control Specialists low-level waste facility in Texas, located five miles east of Eunice, New Mexico.  Its application calls for storage of 40,000 metric tons of uranium for at least 40 years.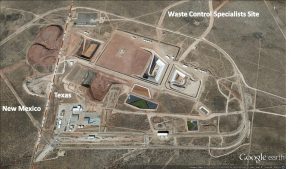 The license applications have a fatal flaw that NRC has ignored, while it continues to process the applications.  Challenges from local community members have been rejected, as well as the expert comments from New Mexico state agencies.  http://nuclearactive.org/officials-and-ngos-express-deep-concerns-about-holtec/ and http://nuclearactive.org/public-comments-needed-by-september-22nd-about-holtec-proposal/
The fatal flaw, you ask?  The applications of the limited liability corporations assume that the Department of Energy (DOE) will take title to the waste and pay the costs.  But the 1982 Nuclear Waste Policy Act prohibits DOE from taking title until a permanent federal repository is operating.  Yucca Mountain, the only proposed disposal facility, has been canceled for more than a decade.  Even so, the applications state that a permanent repository will be built by 2048.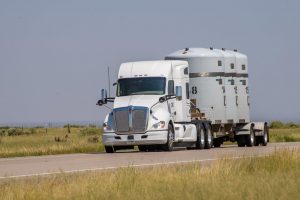 This means that unacceptable burdens would fall on New Mexico should NRC illegally grant one or both licenses.  New Mexico would be responsible for emergency preparedness and response for transportation-related accidents along road and rail transportation routes that have yet to be disclosed.  Further, New Mexico would be responsible for the repair and maintenance for many years.  If the NRC grants one or more of the licenses, the ongoing daily threat from the transportation of the waste and operations at the facility(ies) would create an imminent and substantial endangerment to the diverse communities of New Mexico.
Attorney General Balderas explains why he took the legal action.  "I want to mitigate dangers to our environment and to other energy sectors.  It is fundamentally unfair for our residents to bear the risks of open ended uncertainty."
In the lawsuit, New Mexico asks the Court for a preliminary injunction to suspend the licensing processes, as well as to declare the case in its favor.  https://www.nmag.gov/
---

1. Every Friday and Saturday from noon to 1 pm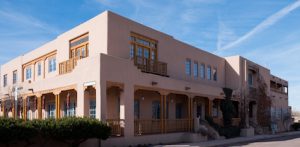 – Protest LANL signing a 10-year lease (for the former Descartes building) to establish itself in Santa Fe at the corner of Guadalupe and W. Alameda. JOIN US!  We'll have banners.  Please bring a sign.
2. On Wednesday, March 31, 2021, the Santa Fe City Council voted 5 – 3,
with Councilor Mike Garcia, the Council's representative on the Regional Coalition of LANL Communities (RCLC), abstaining, to not approve the amended Joint Powers Agreement. https://www.santafenewmexican.com/news/local_news/santa-fe-city-council-rejects-lanl-coalition-agreement/article_570374dc-9234-11eb-9551-5be77d317e1f.html#tncms-source=login    Councilor Renee Villarreal will introduce a resolution for the City to withdraw its membership in the RCLC.  Stay tuned!  Raise your voice!
3. On Monday, March 29, 2021, CCNS,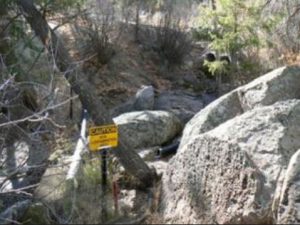 Honor Our Pueblo Existence (H.O.P.E.), and the New Mexico Acequia Association submitted supplementary comments to the Environmental Protection Agency (EPA) about its draft industrial wastewater discharge permit for 11 outfalls at Los Alamos National Laboratory (LANL). Our comments were filed in response to the Department of Energy and Triad's request to EPA to reopen the comment period and its February 25, 2021 supplementary filings about the draft permit, challenge to the New Mexico Environment Department's §401 certification of the draft permit, and planned changes to the Radioactive Liquid Waste Treatment Facility for Outfall 051.  https://www.epa.gov/nm/los-alamos-national-laboratory-lanl-limited-reopening-public-comment-period-npdes-permit-no  To review the filings, scroll down to the bottom of the page:  https://www.epa.gov/nm/los-alamos-national-laboratory-lanl-limited-reopening-public-comment-period-npdes-permit-no-0
Tags: emergency preparedness and response, HI-STORE consolidated storage facility, Holtec International, imminent and substantial endangerment, New Mexico Attorney General Hector Balderas, State of New Mexico v. United States Nuclear Regulatory Commission andUnited States of America, Waste Control Specialists LLC