Public Comments at Safety Board Hearing Say It All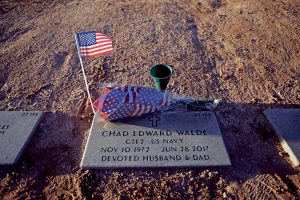 The public comment portion of the November 28th, Defense Nuclear Facilities Safety Board public hearing about restrictions the new Department of Energy Order 140.1 places upon the Board, was most informative.  Sure, the Department of Energy (DOE) Assistant Secretary for the Office of Environment Management, Anne Marie White, testified about implementation of Order 140.1, which unduly restricts the Board from doing its work.  She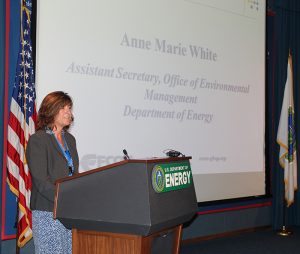 indicated that the Order had not changed the relationship between DOE and the Safety Board.  White left before the public comments began.  https://www.dnfsb.gov/public-hearings-meetings/november-28-2018-public-hearing
It was the son of former Board member, Navy Captain Jack Crawford, who served as a member of the Safety Board from 1989 to 1996, who laid it on the line.  https://www.dnfsb.gov/about/former-board-members?page=1   The Captain's son, Jack Crawford, did not plan to testify, but he felt compelled to do so.  He was a coach and a teacher.  While he did not study nuclear safety, he knew from the discussion about the Order that things were serious.  He explained that the Board was modeled on the Navy; how the Navy has never had a nuclear accident, even though they lost two submarines.
Crawford compared how the DOE and the owners of the National Football League act.  When there is a need for a discussion between the NFL and the players, similar to the DOE and the public need to discuss issues, the owners and DOE leave.
Kathy Crandall Robinson, provided comments on behalf of Tri-Valley Communities Against a Radioactive Environment, based in Livermore, California  http://www.trivalleycares.org/ and the Alliance for Nuclear Accountability, a national network of more than 30 organizations located near DOE and National Nuclear Security Administration defense nuclear facilities. 
http://www.ananuclear.org/   CCNS is a member organization of ANA.
Crandall Robinson spoke about the "particularly egregious problem with Order 140.1 [that] redefines and limits the role of [the Safety Board] in protecting worker safety and health.  Yet the Safety Board has been crucial to protecting workers.  To cite one example, the enormous importance of [the Safety Board's] role in conveying information and carefully keeping records is highlighted in a recent Santa Fe New Mexican story entitled, 'Exposed:  The life and death of Chad Walde.'  http://www.santafenewmexican.com/news/local_news/the-life-and-death-of-chad-walde/article_0fafac1a-d8c6-11e8-9b93-d3669f02cc94.html  The news article details Mr. Walde's journey working in high radiation areas at Los Alamos National Laboratory, from the fall of 1999 to September 2014, and it cites [Safety Board] reports as evidence of exposures."  https://www.dnfsb.gov/sites/default/files/document/16756/Tri-Valley%20CAREs%2C%20Alliance%20for%20Nuclear%20Accountability.pdf
The order, entitled, "Interface with the Defense Nuclear Facilities Safety Board," was issued in May, without public notice and opportunity to comment.  https://www.directives.doe.gov/news/o140.1-interface-with-the-dnfsb-news
The Safety Board's hearing record will remain open until December 28th, 2018.  The Safety Board will hold its third public hearing in Albuquerque in February.
Tags: Alliance for Nuclear Accountability, ANA, Anne Marie White, Assistant Secretary for the Office of Environmental Management, Defense Nuclear Facilities Safety Board, Department of Energy, DNFSB, DOE, DOE Order 140.1, Exposed: The life and death of Chad Walde, Kathy Crandall Robinson, LANL, Los Alamos National Laboratory, National Nuclear Security Administration, Navy, Navy Captain Jack Crawford, NFL, Rebecca Moss, Santa Fe New Mexican, Tri Valley Communities Against a Radioactive Environment, Tri-Valley CARES