DOE's Planned Expansion Could Mean that "It ain't your Daddy's WIPP anymore."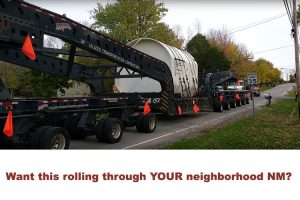 Over 60 people attended a town hall to learn about Santa Fe County's emergency preparedness and response capabilities.  The town hall focused on the proposed expansion of the types of plutonium-contaminated nuclear waste that could be transported through New Mexico should the Department of Energy's (DOE's) plan to bring 50 metric tons of surplus plutonium to the Waste Isolation Pilot Plant (WIPP).  https://www.nationalacademies.org/our-work/disposal-of-surplus-plutonium-in-the-waste-isolation-pilot-plant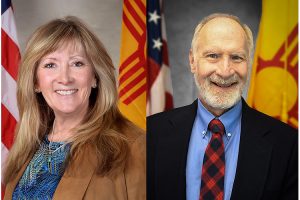 Santa Fe County Commissioners Anna Hamilton and Hank Hughes, along with the 285 ALL community group, organized the event to address growing community concerns about the proposed shipments.  https://www.santafecountynm.gov/committees/board_of_county_commissioners_bcc
If DOE decides to bring this waste via Highway 285 to Los Alamos National Laboratory (LANL) for processing, every community along the way must be more fully prepared to respond to an accident or a package failure during transport.
Santa Fe County Assistant Fire Chief Martin Vigil addressed some of these community concerns.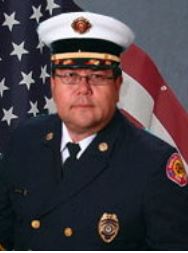 He poignantly said that for incidents involving radiation and nuclear releases there is no difference between real and perceived risks.  It is essential to address both.  https://www.santafecountynm.gov/fire/fire_chief_and_command_staff
County Fire Department personnel have participated in on-going trainings to build core capabilities and strengthen relationships.  Training exercises sometime last three days with 110 patients.  Such extensive trainings allow the discovery of what Vigil calls "gaps."  He noted, for example, that following decontamination a person needs some type of foot covering to walk to the medical post.  As a result, the County purchased foot coverings.
Vigil emphasized that local governments must make real investments in emergency preparedness and response.  That burden would fall on taxpayers.  He reported that the federal WIPP facility provides $15,000 a year to Santa Fe County.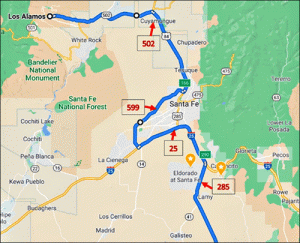 The 285 ALL presentation focused on the proposed transportation of the triggers, or plutonium pits, for nuclear weapons from the Pantex facility, located north of Amarillo, Texas, to LANL on Highway 285, then to the Savannah River Site in South Carolina and finally to WIPP for disposal in the underground salt mine, 26 miles east of Carlsbad, New Mexico.  At each stage DOE plans to make a significant change to the form and chemical composition of the shipment.
Cindy Weehler, of 285 ALL, explained that DOE's expansion plans for WIPP means that "It ain't your Daddy's WIPP anymore."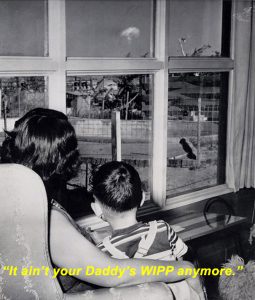 285 ALL is "a neighborhood issues awareness group working to help protect our quality of life and maintain property values."
All are welcome to attend the next 285 ALL meeting on Wednesday, August 11th at 6 pm at the Vista Grande Library in El Dorado.  To contact 285 ALL, email 285ALL@gmail.com.
Handout Nuclear Waste Transport Through your Neighborhood2
---


Did You Know?  We are Podcasting! 
August 6 – 9: Links to Hiroshima and Nagasaki Commemoration events at Physicians for Social Responsibility website:  https://www.psr.org/calendar/tag_ids~111/
          LOCAL NEW MEXICO EVENTS:
         *  Friday, August 6th from 4 to 6 pm at Q Station, 3225 Central Ave NE in Albuquerque.   Join the Picket at "Q-Station" in Albuquerque on Hiroshima/Nagasaki Commemorations.
The ANSWER Coalition, Los Alamos Study Group, Stop the War Machine, and Veterans for Peace Albuquerque Chapter will be holding a picket at the "Q Station," a new military-driven storefront in Nob Hill designed to find startups to sell technology to the U.S. military for the purpose of fighting the next war. While marketing itself as hip and innovative, the "Q Station" is nothing more than a way to direct science and technology into building the war machine.
           *  Saturday, August 7th from 1 to 3 pm – Hiroshima/Nagasaki Commemoration Event in Los Alamos, NM at Ashley Pond.  A two-hour vigil at the site of the first a-bomb's creation to commemorate the bombings that fundamentally changed the world.   We must remind ourselves and others of the living hell created by that bomb in hopes that we can avoid any future use of such devices of death.  For more information, contact kenmayers@vfp-santafe.org
*  Sunday, August 8th from 2 – 9 pm – Taos August Peace Pilgrimage at Taos Community Auditorium, 145 Paseo del Pueblo Norte, Taos, NM.  Free and open to the public – films, forum and ceremony.  For more information and to view the agenda, please visit https://tcataos.org/calendar/#event=67243093;instance=20210808140000
Unable to participate?  Check out Nuclear Games "a new and innovative educational platform about the risks and human impact of nuclear weapons and nuclear energy. It is developed by Docmine, a Swiss-based creative studio and produced in the English and German languages. Youth Fusion, along with Physicians for Social Responsibility Switzerland and the Basel Peace Office will facilitate its distribution and promotion, including the organization of virtual screening events and other activities."  https://www.youth-fusion.org/nuclear-games/
Saturday, August 7th – Written public comments due about the proposed renewal of the Arizona Dept. of Env'l Quality groundwater permit for the Canyon Mine (recently renamed "Pinyon Plain Mine"), located in Grand Canyon National Park near the south rim. For more information and a click to comment form, go to the Grand Canyon Trust website.  https://www.grandcanyontrust.org/blog/arizona-poised-permit-canyon-uranium-mine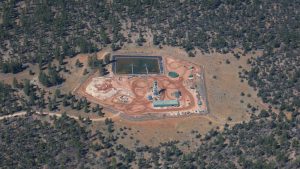 Monday, August 9th at 7 pm MDT – Virtual public hearing about the Arizona Dept. of Env'l Quality groundwater permit for the Canyon Mine near the south rim of the Grand Canyon. Make Your Voice Heard!  Register to speak at https://register.gotowebinar.com/register/1138760210686510351   
Tags: 285 ALL, Anna Hamilton, Cindy Weehler, Department of Energy, DOE, Hank Hughes, Highway 285, LANL, Los Alamos National Laboratory, Santa Fe County, Santa Fe County Assistant Fire Chief Martin Vigil, Santa Fe County Commissioners, surplus plutonium, Waste Isolation Pilot Plant, WIPP, "It ain't your Daddy's WIPP anymore