Excavation Comments Needed for Sandia Mixed Waste Landfill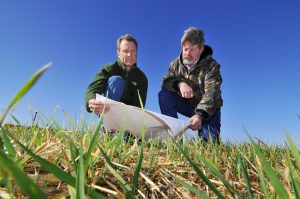 Finally, the Five-Year Review of the Mixed Waste Landfill at Sandia National Laboratories is available for public review.  https://hwbdocuments.env.nm.gov/Sandia%20National%20Labs/2018-12-14%20MWL%205%20Year%20Report.pdf  Comments are due to the New Mexico Environment Department by 5 pm on Tuesday, July 23rd.  Public notice in English:    https://www.env.nm.gov/wp-content/uploads/2017/05/MWL-5-Yr-Report-Public-Notice-2019-5-24-English.pdf and public notice in Spanish:  https://www.env.nm.gov/wp-content/uploads/2017/05/MWL-5-Yr-Report-Public-Notice-2019-5-22-Spanish.pdf  A sample public comment letter, prepared by Citizen Action New Mexico, is available at MWL 5-Yr Review Comment letter 7-10-19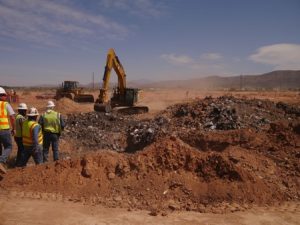 Citizen Action supports Sandia's review because it recognizes the best alternative for the dump is excavation and disposal of the long-lived toxic and radioactive chemical wastes off-site.  Sandia even suggests that the Department issue an order for Sandia to proceed with a plan, called a Corrective Measures Implementation Plan, for excavation and off-site disposal.  This is very great news!  Citizen Action has been advocating for excavation for nearly two decades.  http://www.radfreenm.org/index.php/mm-mwl
The Mixed Waste Landfill is a 2.6-acre dumpsite that contains an estimated 1,500,000 cubic feet of radioactive, toxic and hazardous wastes from reactor meltdown experiments and the research and development of nuclear weapons.  We know plutonium, americium, tritium, depleted uranium, lead, beryllium, PCBs and chlorinated solvents were disposed there.  Nevertheless, Sandia officials cannot state for certain the dump's contents.  Among community concerns is the dump's location near to Albuquerque, Isleta Pueblo, the Sunport, and the growing urban area and children's park of Mesa del Sol.
The waste lie above Albuquerque's drinking water aquifer in plastic bags, cardboard boxes and steel drums.  In 2009, a dirt cover, which was approved by the Department, was installed.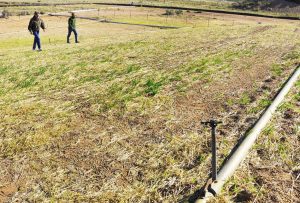 Citizen Action states the, "existing dirt cover installed above the wastes cannot protect the public and Albuquerque's drinking water aquifer from the long-lived radionuclides and toxic chemicals."
In May 2005, the Environment Department Secretary issued a Final Order about the dump, which required that every five years Sandia review whether excavation is feasible, provide an update of the fate and transport model, conduct an evaluation of pollution reaching groundwater, and make it publicly available.    https://www.env.nm.gov/HWB/SNL/MWL/Final_Decision/Final_Order_(05-26-2005).pdf  But 2010 came and went without the first five-year review being submitted.
In January 2014, the Department approved a Long-term Monitoring and Maintenance Plan, which they claimed started the clock for the five-year review.  So here we are, almost a decade later with the opportunity to review and provide public comments about the dump.  https://www.env.nm.gov/HWB/documents/SNL-12-007_1-8-2014_LTMMP_Approval.pdf and Response to Comments https://www.env.nm.gov/HWB/documents/SNL_MWL_LTMMP_Response_to_Comments_1-8-2014.pdf
Dave McCoy, Director of Citizen Action New Mexico, encourages you to submit your comments in support of excavation.  He said, ""The public has been in favor of the Environment Department issuing a clean up order for decades.  New Mexico should not be burdened with the human, environmental and financial costs for the nation's nuclear weapons program and irresponsible waste disposal."
For more information, please visit Citizen Action's website at http://www.radfreenm.org/
---


1.    CCNS has good news to report!  The New Mexico Environment Department (NMED) heard the concerns of the community, retired and current LANL employees, CCNS and others about the need for the NMED Department of Energy (DOE) Oversight Bureau to remain in Los Alamos.  On Monday evening, July 8th,
James Kenney, NMED Secretary, announced that the Oversight Bureau will remain in the Los Alamos area as they have been situated for nearly 30 years.  There are several excellent news stories about the meeting.  Check them out!
*  Federally funded bureau hits brakes on plan to move to Santa Fe, by Rebecca Moss, Santa Fe New Mexican.  Read the article HERE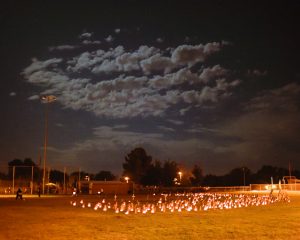 *  NMED won't move LANL Oversight Bureau office from Los Alamos, by Kendra Chamberlain, New Mexico Political Report.   http://nmpoliticalreport.com/category/environment/
2.    Saturday, July 20th, beginning at 7:30 pm at the Tularosa Little League Field, the 10th Annual Candlelight Vigil, hosted by the Tularosa Basin Downwinders Consortium, will acknowledge the negative health effects suffered by the People of New Mexico from the July 16th, 1945 Trinity Test.  For more information and to make a contribution, please visit https://www.trinitydownwinders.com/       2019 TBDC Candlelight Vigil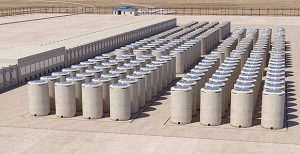 3.  Nick Maxwell, of WeTheFourth, filmed this week's Nuclear Regulatory Commission Midland, TX public hearing about the proposed plan to bring 40,000 tons of the nation's most deadly nuclear reactor waste to Andrews County, Texas – on the NM/TX border.  https://nukehearing.net/  The applicant, Interim Storage Partners, is a joint venture between Orano USA and Waste Control Specialists (WCS), that formed after WCS, the original applicant for interim storage of high-level waste, filed bankruptcy and was acquired by J.F. Lehman & Co. Concerned citizens including elected officials, clergy, oil industry executives, parents and others oppose the proposal.  The waste, which would be stored above ground in dry casks, consists of irradiated fuel rods from nuclear reactors, which would be transported across the country, posing risks from accidents, leaks and sabotage. Exposure to unshielded high-level radioactive waste is lethal in minutes.  For more information, go to Beyond Nuclear at www.beyondnuclear.org
4.  If you appreciate receiving the Update and information about the latest nuclear safety issues, events and action alerts, seriously consider signing up to provide a monthly contribution to CCNS at http://nuclearactive.org/  Thank you!
Tags: Albuquerque, Citizen Action New Mexico, Corrective Measures Implementation Plan, Dave McCoy, excavation, five-year review, Isleta Pueblo, Long-Term Monitoring and Maintenance Plan, Mesa del Sol, Mixed Waste Landfill, New Mexico Environment Department, offsite disposal, Sandia National Laboratories, Sunport