Victories for Clean Water in New Mexico


Last week, the New Mexico Water Quality Control Commission met to deliberate and make final decisions about the state's Surface Water Quality Standards.  In a Clean Water Act administrative process that occurs approximately every three years called the Triennial Review, conservation groups, including Amigos Bravos, Communities for Clean Water (CCW) and Gila Resources Information Project (GRIP), made proposals to the Commission to strengthen water quality standards and include important definitions that address the impacts of climate change on New Mexico's waters.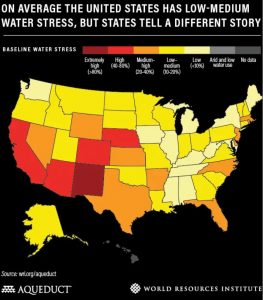 As temperatures increase across the Southwest the need to further protect New Mexico's waters is paramount.  https://www.env.nm.gov/opf/water-quality-control-commission/  and https://www.env.nm.gov/opf/docketed-matters/ WQCC 20-51 (R) In the Matter of Proposed Amendments to Standards for Interstate and Intrastate Waters, 20.6.4 NMAC.
The conservation groups successfully supported the state's proposal to add climate change language to the objectives and definitions section of the standards.  They also supported removing regulatory language that indicated a false equivalency between human sources of climate change and natural ones.
During the public hearing last summer, there was much argument about a proposed definition of "emerging contaminants," such as PFAS, which was vigorously opposed by industry and Los Alamos National Laboratory (LANL).  As a result of the Commission's action last week, the New Mexico Environment Department now has the authority to require monitoring for emerging contaminants in federal water discharge permits.
LANL made many proposals to limit the Environment Department's regulatory authority to protect water quality.  One proposed analytical method would have limited the detection of PCBs in surface water.  Another proposal was to eliminate sampling requirements for PFAS, the long-lasting "forever" chemicals, used as fire retardants in places such as at Cannon Air Force Base near Clovis.  The Commission voted against LANL's proposals.
Amigos Bravos was represented by the Tannis Fox of the Western Environmental Law Center.  https://westernlaw.org/  CCW and GRIP were represented by Charlie deSaillan of the New Mexico Environmental Law Center.  https://nmelc.org/
Amigos Bravos, based in Taos, works to hold polluters and government agencies accountable for water contamination and hazardous waste.  https://www.amigosbravos.org/
CCW works to ensure that LANL-impacted community waters are kept safe for drinking, agriculture, sacred ceremonies, and a sustainable future.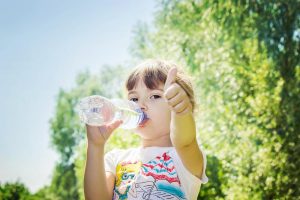 CCW Council members are Amigos Bravos, Breath of My Heart Birthplace https://breathofmyheart.org/ , CCNS http://nuclearactive.org/ , Honor Our Pueblo Existence https://shuffle.do/projects/honor-our-pueblo-existance-h-o-p-e , the New Mexico Acequia Association https://lasacequias.org/ , Partnership for Earth Spirituality http://www.earthspirituality.org/ , and Tewa Women United https://tewawomenunited.org/ .
GRIP, based in Silver City, works to safeguard natural resources and to facilitate informed public participation in resource use decisions.   https://gilaresources.info/wp/
The Commissioners' votes to strenghten the regulatory requirements that businesses, industries and municipalities must meet goes a long way to ensure protection of water quality.
---


With one click email your comments to NM Governor Michelle Lujan Grisham urging her to take action against the expansion of the Waste Isolation Pilot Plant (WIPP).  https://stopforeverwipp.org/take-action-1
Tags: Amigos Bravos, Breath of My Heart Birthplace, Cannon Air Force Base, CCNS, CCW, Charlie deSaillan, Clean Water Act, climate change, Communities for Clean Water, emerging contaminants, Gila Resources Information Project, GRIP, H.O.P.E., Honor Our Pueblo Existence, LANL, Los Alamos National Laboratory, New Mexico Acequia Association, New Mexico Environment Department, New Mexico Environmental Law Center, New Mexico Water Quality Control Commission, Partnership for Earth Spirituality, PCBs, PFAS, surface water quality standards, Tannis Fox, Tewa Women United, Triennial Review, Western Environmental Law Center