LANL's Radioactive Liquid Waste Treatment Facility Needs Proper Regulation Now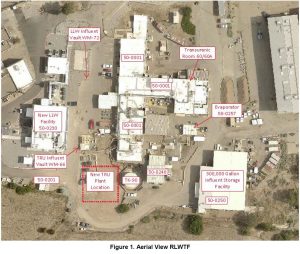 The New Mexico Environment Department is again trying to skirt proper regulation of the Radioactive Liquid Waste Treatment Facility at Los Alamos National Laboratory (LANL) as required by the New Mexico Hazardous Waste Act.  At the direction of the Department's Secretary, the Ground Water Quality Bureau released a draft discharge permit, called DP-1132, to address the sole issue of financial assurance requirements for cleanup of the Facility and the environment. 
The hazardous waste laws provide strong avenues for financial assurance, including a letter of credit, insurance policies and bonds, and trust funds.  https://www.env.nm.gov/public-notices/, scroll down to Los Alamos County, use the dropdown menu to go to U.S. Department of Energy National Nuclear Security Administration – LANL, then to the Public Notice – Ground Water Quality Bureau for DP-1132.  You will find blue green links to key required documents below.
The language in the draft discharge permit is weak.  It requires LANL to ask only for annual cleanup funding for the nearly 60-year old facility that has discharged millions of gallons of "treated" radioactive and hazardous liquid wastes into Mortandad Canyon.  It is anticipated
a multi-year cleanup would be required.  Contaminants have been found in the regional drinking water aquifer.
For over a decade, CCNS has argued that the proper, and more protective, regulatory structures are the federal Resource Conservation and Recovery Act and its implementing regulations and the New Mexico hazardous waste laws and regulations.  https://nuclearactive.org/tag/radioactive-liquid-waste-treatment-facility/
Since 1963, the Facility has handled, managed, treated and stored hazardous and radioactive liquid waste that is piped underground from the Plutonium Facility and other nuclear weapons related facilities located across the LANL site.
Once those liquid wastes reach the Facility, they are transported through pipes from tank to tank for processing.  The Ground Water regulations do not cover these operations.  The hazardous waste laws and regulations do and are extensive to ensure the tank systems are operated correctly.  The radioactive and hazardous sludge is shipped to the Waste Isolation Pilot Plant for disposal.  The treated liquid waste can be discharged at a rate of 40,000 gallons a day to a discharge pipe in Mortandad Canyon or evaporated into the air.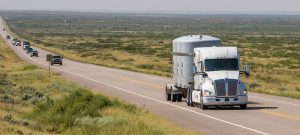 Because federal and state governments are exempt from financial assurance, the draft permit language asks LANL to request annually for congressional funding, which can be uncertain.  Under the hazardous waste laws, however, the Secretary can impose alternative requirements for financial assurance mechanisms, which would be used to invest in a cleanup that would protect the environment.  If long-term monitoring were required, those financial mechanisms would be available to pay for those activities.  40 CFR § 264.140(c) and (d) Financial Requirements.
Public comments are due to the Ground Water Quality Bureau by 5 pm on Wednesday, February 16th.   CCNS will be posting sample public comments you can use next week.
---

Saturday, February 12, 2022 – last day for NM Environment Department (NMED) Secretary to Decide Whether Significant Public Concerns about the Volatile Organic Compounds (VOCs) in WIPP's newly mined Panel 8 Requires a Public Hearing as a Class 3 Permit Modification Request to the NMED Hazardous Waste Permit.
A BIG shout out to the individuals and 19 organizations that voiced strong opposition to the permit modification request and asked for a public hearing.
Wednesday, February 16 at 5 pm MT – Public comments due to the NM Environment Department about whether the proposed financial assurance requirements for the cleanup, closure and post-closure of the LANL Radioactive Liquid Waste Treatment Facility (RLWTF) at Technical Area 50 are adequate.
For more information:  https://www.env.nm.gov/public-notices/ , scroll down to Los Alamos County, then to the U.S. DOE NNSA-LANL heading and scroll down to Ground Water Quality Bureau for Discharge Permit DP-1132.  Stay tuned.  Sample public comments you can use will be available soon at CCNS's website at http://nuclearactive.org/
Friday, February 25, 2022 – Public Comments due to NM Environment Department, Air Quality Bureau, about revision to LANL's Air Quality Permit to add two lathes for machining beryllium metal.
For more information:  https://www.env.nm.gov/public-notices/ , scroll down to Los Alamos County, then to the U.S. DOE NNSA-LANL heading and scroll down to Air Quality Bureau, for Public Notice for Air Construction Permit (632MI).  Stay tuned.  Sample public comments you can use will be available soon at CCNS's website at http://nuclearactive.org/
Tags: DP-1132, financial assurance, Ground Water Quality Bureau, LANL, Los Alamos National Laboratory, Mortandad Canyon, New Mexico Environment Department, New Mexico Hazardous Waste Act, PF-4, Plutonium Facility, Radioactive Liquid Waste Treatment Facility, Resource Conservation and Recovery Act, Waste Isolation Pilot Plant, WIPP