Nuclear Watchdogs Call on DOE to Indefinitely Extend Public Comment Deadlines, Delay Public Hearings During the Pandemic


The thirty-six member organizations of the Alliance for Nuclear Accountability (ANA) spoke with one voice this week in a letter sent to Secretary of Energy Dan Brouillette and National Nuclear Security Administrator Lisa Gordon-Hagerty calling for the DOE and NNSA to suspend all active comment periods and reschedule public hearings and meetings until the COVID-19 national emergency is over.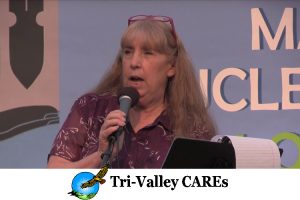 Marylia Kelley, Executive Director of Tri-Valley Communities Against a Radioactive Environment (CAREs) and president of the ANA Board, wrote in the letter:  "In consideration of the extraordinary challenges facing all of us in this time, we are asking you to hit the pause button and to provide an indefinite extension of the comment periods for any and all National Environmental Policy Act processes currently underway in the [DOE] or the [NNSA]."
She continued, "It is unreasonable to ask us to forfeit our chance to participate meaningfully in a NEPA process because of the COVID-19 threat and the civil constraints it has imposed upon us.  A declaration of national emergency may be words on a page in a bureaucracy, but where we live, the emergency is real, and it is a complete and fearful disruption of our lives."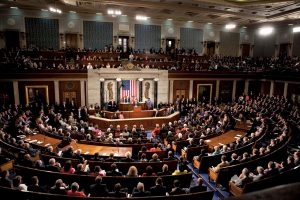 CCNS is a member of ANA.  We have updated our petition for an indefinite extension of the comment periods for all DOE and NNSA NEPA processes.  PETITION LINK. 
The ANA letter cites an April 1st letter from the chairs of fourteen committees of the House of Representatives https://armedservices.house.gov/press-releases?ID=4E43E149-A309-42CA-A08E-97C74CA1A6ED that was followed by a letter signed by 24 Senators asking for the same consideration.  The April 8, 2020 Senate letter says:
"The American public is not only legally entitled to a meaningful opportunity to participate in these important proceedings; their participation is crucial to ensuring that agencies' work is carried out effectively. The public is an invaluable source of expertise for agency decision-makers, and their ability to weigh in on agency decisions advances the good government goals of accountability.
Yet, such meaningful participation is an impossibility for tens of millions of Americans during this pandemic emergency period. We cannot reasonably expect the public to redirect attention from protecting themselves and families to comment on federal agency rules and proceedings that while important, are not related to the crisis at hand or its response."  4.8.20 United States Senate Letter to OMB Acting Director Vought FINAL[1]
The ANA letter continues, "It is inconceivable that the DOE or NNSA can believe continuing with time-limited comment periods or virtual public meetings conform to the spirit of public participation envisioned in NEPA or its implementing regulations.  It is unconscionable for DOE or NNSA to proceed as though 'business as usual' is appropriate when the President of the United States has declared a national emergency."
The letter requests a response within seven days.  ANA NEPA Extension Ltr 2020
---

1.  Please contact the New Mexico congressional members to urge them to ask DOE/NNSA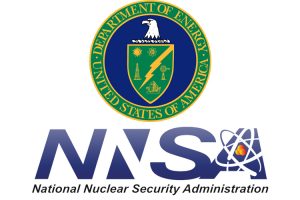 to indefinitely extend the public comment deadlines and delay the public hearings during the pandemic.  For more info:  http://nuclearactive.org/extend-public-comment-periods-for-nuclear-weapons-facilities-during-pandemic/
Senator Tom Udall – https://www.tomudall.senate.gov/contact/email-tom
Senator Martin Heinrich – https://www.heinrich.senate.gov/contact/write-martin
Rep. Ben Ray Lujan (zipcodes in CD-3 only) – https://lujan.house.gov/contact/mail
Rep. Deb Haaland (zipcodes in CD-1 only) – https://haaland.house.gov/zip-code-lookup?form=/contact/email-me
Rep. Xochitl Torres-Small (zipcodes in CD-2 only) – https://torressmall.house.gov/contact/emailme
2.  Saturday, April 25, 2020 ONLINE – WORLD CONFERENCE: ABOLISH NUCLEAR WEAPONS;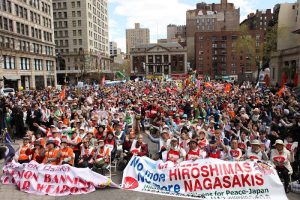 RESIST & REVERSE CLIMATE CHANGE, FOR ECONOMIC & SOCIAL JUSTICE
9 a.m. EDT in New York/Boston/Washington, D.C.; 3 p.m. in Central Europe ; and 10 p.m. April 26th in Tokyo
REGISTRATION: https://bit.ly/abolishnuclear
In the context of the suffering and changes being wrought by the pandemic, the two- hour world conference will focus on the continuing urgent need to abolish nuclear weapons and its relationship to stanching the climate emergency and challenging injustices which have left so many people marginalized and
vulnerable. Additional sessions of the World Conference and four workshops will be for a healthier time in the future.
The conference will be held in concentric circles with up to 500 people in the conference itself with simultaneous live streaming so everyone can join by listening in. The conference will also be recorded and posted and made available on the worldconference2020.org and co-sponsors sites for continuing availability.
3.  Sunday, April 26 – 34th Commemoration of the Chernobyl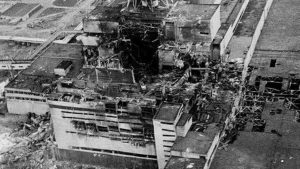 Nuclear Accident . Two important podcasts at http://nuclearhotseat.com/2020/04/22/chernobyl-fire-chernobyl-anniversary-kate-brown-mousseau/
4.  Monday, May 4th (tentative) – Santa Fe City Council MIDTOWN DISTRICT Special Meeting. The Governing Body is scheduled to vote on entering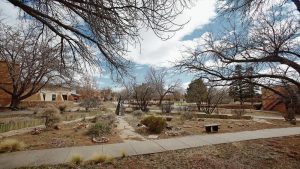 into an agreement with the MIDTOWN Evaluation Committee's recommended master developer finalist.  https://www.midtowndistrictsantafe.com/ and Liz Camacho, Santa Fe Office of Economic Development at excamacho@santafenm.gov
5.  Tuesday, May 5, 2020 – Giving Tuesday Now.
6.  Around July 22, 2020 – Extension of the public comment period for the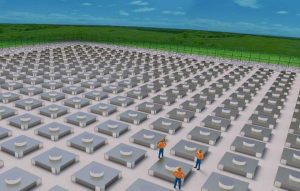 Draft Environmental Impact Statement for Holtec International's Proposed Spent Nuclear Fuel Storage Facility extended for an additional 60 days – from May 22, 2020. Stay tuned for more information.  https://www.nrc.gov/reading-rm/doc-collections/nuregs/staff/sr2237/
Tags: Alliance for Nuclear Accountability, ANA, COVID-19, Dan Brouillette, Department of Energy, DOE, Lisa Gordon-Hagerty, Marylia Kelley, national emergency, National Environmental Policy Act, National Nuclear Security Administration, NEPA, NNSA, Tri Valley Communities Against a Radioactive Environment, Tri-Valley CARES