STOP FOREVER WIPP!

SHAFTED! SHAFTED! SHAFTED! SHAFTED! SHAFTED!
DOE said it needed the NEW WIPP SHAFT for
underground ventilation
But the NEW SHAFT isn't a ventilation shaft
It's designed to bring more waste to an expanded
FOREVER WIPP!
The NEW SHAFT will take 3 years to construct
While the NEW FILTER BUILDING coming online in 1 year
will provide all the air that current workers need
WE'VE ALL BEEN LIED TO YET AGAIN
The New Mexico Environment Department gave DOE a
Temporary Authorization so they can start digging the shaft
WITHOUT A PERMIT
DOE IS DIGGING THE SHAFT RIGHT NOW
It's an End Run around the People of New Mexico
To build the WIPP EXPANSION
before the permit may be approved
WITHOUT A PUBLIC HEARING
WITHOUT VITAL INFORMATION IN SPANISH
Once again the People of New Mexico, a Majority Minority state,
Are targets of environmental sacrifice
SUBMIT YOUR COMMENTS TO NMED
BY 5:00 PM AUGUST 11, 2020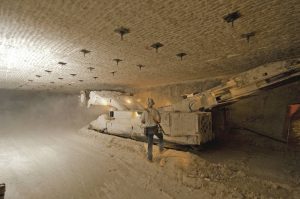 Email:  Ricardo.Maestas@state.nm.us
Tell NMED
We need your help
to protect the people of New Mexico
STOP DRILLING THE SHAFT
WITHDRAW THE
TEMPORARY AUTHORIZATION
STOP THE WIPP EXPANSION
Mining underground at WIPP
Add your name & address to the pretyped email and click send
or change the text and write your own comment
Protect the People and Environment of New Mexico from
Nuclear dumping that will never end
STOP FOREVER WIPP!
For more information, go to:
WIPP-Timeline_Final
This post is sponsored by STOP FOREVER WIPP!
Tags: STOP FOREVER WIPP