WCS Asks NRC to Pause License Application Review for High-Level Irradiated Waste Storage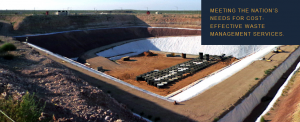 CCNS anticipates that NRC will grant the WCS request.  Public comments are currently due on April 28th about the scope of the environmental impact statement.  We anticipate that the process will be halted.  We'll let you know as soon as we know.

Waste Control Specialists (WCS) has too many irons in the fire and it appears they are getting burned.  On Tuesday, WCS, a privately owned corporation that operates a 14,900-acre dump on the Texas-New Mexico border, requested the Nuclear Regulatory Commission (NRC) to temporarily suspend the review of its license application for the storage of about half of the commercial irradiated fuel generated by nuclear power plants. Citing the costs associated with the NRC public participation process; the proposed sale of WCS to another waste storage and disposal company, EnergySolutions in Utah; and the upcoming trial in which the Department of Justice is challenging the proposed sale on antitrust grounds, WCS took a step back from their proposed license application to build a de facto permanent parking lot dump for up to 40,000 metric tons of irradiated fuel.  Many New Mexicans, and people in other states along the proposed transportation routes, oppose the proposals.
In the letter to the NRC, WCS President Rod Baltzer wrote, "WCS expects to go forward with this project at the earliest possible opportunity after completion of the sale.  However, due to the substantially increased application review and related costs, WCS must focus its limited financial resources on those expenditures necessary to safely run and maintain its currently licensed facilities, proceed through the trial set for April 24th, and complete the sale to EnergySolutions."   FinalWCSSuspensionRequestToNRC041817 and FinalWCSCISFSuspensionPressRelease041817. In federal filings, WCS reported operating losses of $26.5 million in 2015 and $17.9 million in the first six months of 2016.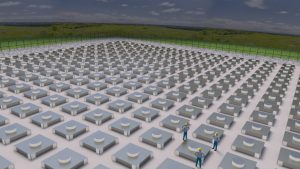 In addition, just 40 miles away in New Mexico, the private nuclear company, Holtec, submitted its license application to the NRC on March 31st for a de facto permanent parking lot dump for up to 120,000 metric tons of irradiated fuel.  https://holtecinternational.com/2017/03/30/the-hi-store-consolidated-interim-storage-cis-program-reaches-a-major-milestone/
Both corporations state that the sites would not receive the highly radioactive waste unless and until federal law is changed.  Current law prohibits the Department of Energy from paying for transportation or storage at private parking lot dumps or for taking title to the waste.
Rose Gardner is a small business owner in Eunice, New Mexico who actively leads the efforts to oppose the proposed nuclear projects in the area.  She said, "Strong citizen opposition to the WCS proposal to bring irradiated commercial fuel to our area made it too expensive for WCS to proceed.  Similarly, strongly resistance to the Holtec proposal is needed."
She continued, "We also need to tell Congress not to change the law.  The only way these proposals would work is for Congress to change the law so that taxpayer bailouts are doled out to the privately held WCS and Holtec corporations."
Tags: antitrust, de facto permanent parking lot dump, Department of Justice, EnergySolutions, federal law, Holtec, losses, NRC, Nuclear Regulatory Commission, private corporations, Rod Baltzer, Rose Gardner, storage, transportation, waste control specialists, WCS