Hiroshima and Nagasaki Commemoration Events in Los Alamos and Taos August 7th and 8th


Near the end of World War Two, on August 6th, 1945, the U.S. Government dropped a uranium atomic bomb on Hiroshima, Japan.  Three days later, on August 9th, the U.S. Government dropped a plutonium atomic bomb on Nagasaki, Japan.  Over 200,000 people died instantly.  Those that lived have suffered external and internal radiation effects, among other injuries.  That harm will be commemorated in Los Alamos on Saturday, August 7th, and in Taos on Sunday, August 8th.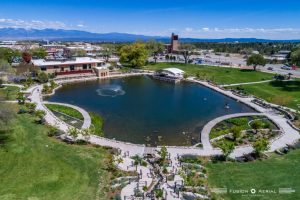 On Saturday, August 7th, from 1 to 3 pm, the Joan Duffy Santa Fe Chapter of the Veterans for Peace will hold a two-hour Vigil in Remembrance:  Hiroshima and Nagasaki – 1945, in Los Alamos, the location where the first atomic bombs were developed.  The vigil will commemorate the bombings that fundamentally changed the world.  Everyone is invited to join the vigil at Ashley Pond.
Ken Mayers, of the Veterans for Peace, said, "We must remind ourselves and others of the living hell created by that bomb in hopes that we can avoid any future use of such devices of death."  For more information, contact kenmayers@vfp-santafe.org and http://www.vfp-santafe.org/home.html
On Sunday, August 8th, from 2 to 9 pm, the Taos August Peace Pilgrimage will take place with films, a Peace Forum, a candlelight ceremony, art and poetry at the Taos Community Auditorium, located at 145 Paseo del Pueblo Norte.  The event is free and open to the public.  https://taosenvironmentalfilmfestival.com/
Four remarkable and illuminating films will be screened in support of global peace and the Treaty on the Prohibition of Nuclear Weapons.  The films are:  The Forgotten Bomb, by Bud Ryan and Stuart Overbey; Hibakusha:  Our Life to Live, by David Rothauser; Vow from Hiroshima, by Susan C. Strickler, and Ashes of Nagasaki, by Emiko Omori.
At 5:30 pm, the Peace Forum entitled What's Going on at LANL and What is to be Done? begins.  An esteemed panel of New Mexico's Peace and Justice community will discuss the urgent need to abolish nuclear weapons and the existential global threat of mass extinction they pose.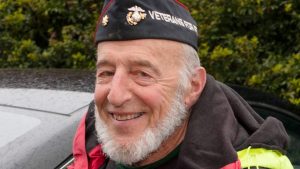 The panelist are:  Ken Mayers, of the Veterans for Peace https://taosenvironmentalfilmfestival.com/ ; Scott Kovac, of Nuclear Watch New Mexico https://nukewatch.org/ ; Artist and Taos Peace Activist, Serit Kotowski https://seritdelbosque.com/about/ ; Taos Peace Activist, Erich Kuerschner http://www.riograndesun.com/news/northern-new-mexico-demonstrations-question-defense-spending/article_5f9f31ac-fc22-11e9-b35c-335107b2657c.html ; and Joni Arends, of CCNS http://nuclearactive.org/ .
Filmmaker Bud Ryan will moderate the lively panel.  https://www.ksfr.org/people/bud-ryan#stream/0
Finally, a Candlelight Ceremony in Remembrance of Hiroshima and Nagasaki – 1945, with Sensei Sean Murphy, begins at 8 pm.   https://www.zgatl.org/sensei-sean-murphy.html 
Jean Stevens, Director of the Taos Environmental Film Festival, shares a quote from the former Soviet leader and 1990 Nobel Peace Prize winner, Mikhail Gorbachev.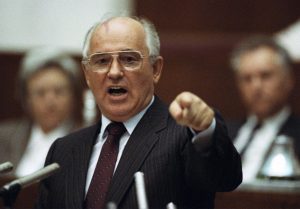 He said,  "We should never let ourselves embark on a course of developing nuclear weapons again and of a new arms race.  We have to stop working on pipe dreams, and engage with realpolitik.  We don't need an apocalypse!  We need peace!"  The source of the Gorbachev quote is from an interview published May 29, 2020 in Tokyo's The Asahi Shimbun newspaper.  https://www.tandfonline.com/doi/full/10.1080/25751654.2020.1769529
For more information and schedule, please visit https://taosenvironmentalfilmfestival.com/
---


Did You Know?  We are Podcasting! 
1. Thursday, July 29th – The U.S. Nuclear Regulatory Commission (NRC) staff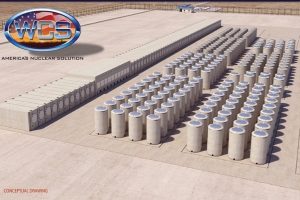 has completed a Final Environmental Impact Statement (FEIS) for the license application from Interim Storage Partners, LLC (ISP), formerly Waste Control Specialists (WCS), to construct and operate a consolidated interim storage facility (CISF) for spent nuclear fuel and Greater than Class C radioactive waste in Andrews County, Texas. The FEIS is available at this direct link:  https://www.nrc.gov/docs/ML2120/ML21209A955.pdf   The NRC notice of the FEIS's availability is expected to appear in the Federal Register on August 6, 2021.  The NRC also will be filing its FEIS electronically with the U.S. Environmental Protection Agency (EPA), and the EPA will notice its receipt of the FEIS in the Federal Register on August 13.
2.  Wednesday, August 4th from 6 to 7:15 pm –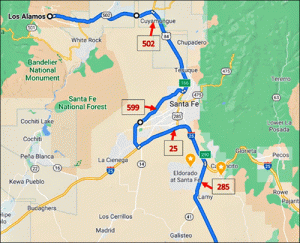 Santa Fe County Nuclear Waste Emergency Response Town Hall Meeting, with Santa Fe County Commissioners Hank Hughes and Anna Hamilton.  Hondo Regional Fire Station, Old Las Vegas Hwy. and Hwy. 285 (across from Café Fina), Santa Fe. Town Hall Flyer 2-1
3.  Links to Hiroshima and Nagasaki Commemoration events
at Physicians for Social Responsibility website: https://www.psr.org/calendar/tag_ids~111/    Unable to participate?  Check out Nuclear Games "a new and innovative educational platform about the risks and human impact of nuclear weapons and nuclear energy. It is developed by Docmine, a Swiss-based creative studio and produced in the English and German languages. Youth Fusion, along with Physicians for Social Responsibility Switzerland and the Basel Peace Office will facilitate its distribution and promotion, including the organization of virtual screening events and other activities."  https://www.youth-fusion.org/nuclear-games/
4.  Saturday, August 7th –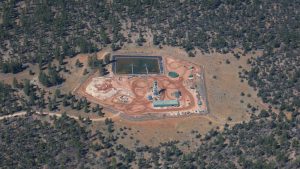 Written public comments due about the proposed renewal of the Arizona Dept. of Env'l Quality groundwater permit for the Canyon Mine (recently renamed "Pinyon Plain Mine"), located in Grand Canyon National Park near the south rim. For more information and a click to comment form, go to the Grand Canyon Trust website.  https://www.grandcanyontrust.org/blog/arizona-poised-permit-canyon-uranium-mine
5.  Monday, August 9th at 7 pm MDT – Virtual public hearing about the Arizona Dept. of Env'l Quality groundwater permit for the Canyon Mine near the south rim of the Grand Canyon. Make Your Voice Heard!  Register to speak at https://register.gotowebinar.com/register/1138760210686510351   
Tags: Ashes of Nagasaki, Bud Ryan, Candlelight Vigil, Erich Kuerschner, Hibakusha: Our Life to Live, Hiroshima, Joan Duffy Santa Fe Chapter, Joni Arends, Ken Mayers, LANL, Los Alamos National Laboratory, Nagasaki, Peace Forum, Scott Kovac, Sensei Sean Murphy, Serit Kotowski, Taos August Peace Pilgrimage, Taos Community Auditorium, The Forgotten Bomb, Treaty on the Prohibition of Nuclear Weapons, Veterans for Peace, Vigil in Remembrance: Hiroshima and Nagasaki – 1945, Vow from Hiroshima