WIPP's Reopening is Not Certain and Very Expensive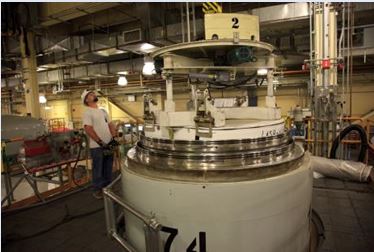 On February 19th, the U.S. Department of Energy (DOE) held a workshop in Carlsbad to discuss the detailed budget and schedule to re-open the Waste Isolation Pilot Plant (WIPP) in December 2016. PMB Workshop – 2-18-16 -final  Despite having spent about $500 million in the two years that WIPP has been shut down, few significant schedule milestones have been met.  5.5.1 – Enclosure 8 – Level 7 Critical Path 2015-12-04 and 5.5.3 – Enclosure 10 – WIPP Schedule Level 7 2015-12-04
The formal budget and schedule document is called the Performance Measurement Baseline (PMB).  StakeholderMeeting_Projects_Status_Feb_19_2016_Final  The PMB is for the period of October 1, 2015 through September 30, 2017, which is the time remaining on the management contract for Nuclear Waste Partnership (NWP). The total WIPP cost during those two years is $740 million.
The PMB shows that if there were no delays, WIPP could re-open on October 1, 2016. However, the schedule also includes a 73-day "uncertainty buffer" to accommodate delays so that WIPP could commence emplacing waste in the underground on December 12, 2016.
The first PMB major milestone due on February 19th was to complete the Documented Safety Analysis Implementation Summary, which includes revised safety procedures. At the workshop the contractor admitted that work will be about a month late.
A major limitation on underground activity is the contamination and the need to filter air before it is released into the environment. Since the February 14, 2014 radiation release, filtered airflow is limited to 60,000 cubic feet per minute.
The 2014 WIPP Recovery Plan stated that to approximately double the amount of airflow an "interim ventilation system" would be installed by March 31, 2015. That system is now expected to begin operation in April, more than a year late.
The 2014 Recovery Plan also included "supplemental ventilation" to be operational by December 31, 2015. But that additional ventilation is now not expected until January 2017, and DOE and NWP have decided that it is not necessary to re-open WIPP.
Re-opening would constitute moving the 154 waste containers in the Waste Handling Building into the underground, which could take up to two months. During 2017, the Waste Hoist also will be shut down for upgrades for a few weeks, during which time no waste could go underground.
From which sites and when shipments to WIPP could resume is not provided in the PMB. At the workshop, it was stated that those decisions will not be made for several months. But when shipments begin, they are expected to be no more than five per week. WIPP could not resume full operations until a new exhaust shaft and permanent ventilation system are installed to replace the existing, interim, and supplemental systems. The cost and schedule for that permanent ventilation are unknown, but operation is not likely until 2021.