NGOs Sue DOE for Plutonium Pit Production Programmatic EIS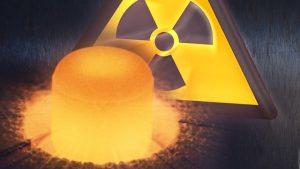 How many times do non-governmental organizations need to ask for the Department of Energy and its semi-autonomous National Nuclear Security Administration to follow the law before they file a lawsuit?  Six.
Since 2019, Nuclear Watch New Mexico, Savannah River Site Watch, and Tri-Valley Communities Against a Radioactive Environment, or Tri-Valley CARES, have contacted DOE about the need to prepare a new or supplemental programmatic environmental impact statement
about its plans to quadruple production of plutonium pits at two of its sites.  Both Los Alamos National Laboratory and the Savannah River Site generate plutonium-contaminated wastes.  Both have plans to package, ship and dispose of that waste at the oversubscribed Waste Isolation Pilot Plant (WIPP).  DOE responded that it has met the requirements of the National Environmental Policy Act (NEPA).  https://www.scelp.org/news/us-pit-production-why-we-can-wait-and-why-we-should-wait
This week, the Gullah/Geechee Sea Island Coalition, https://gullahgeecheenation.com/gullahgeechee-sea-island-coalition/ , Nuclear Watch New Mexico, https://nukewatch.org/ , Savannah River Site Watch, https://srswatch.org/ , and Tri-Valley CARES, http://trivalleycares.org/ ,filed a lawsuit to compel DOE to prepare the required nationwide, or programmatic, Environmental Impact Statement, or PEIS, about its costly plans.  https://uploads-ssl.webflow.com/5f2c352f324853b8b51c50db/60db415102377c2070fd3b19_Complaint.pdf  To view the press conference:  https://www.facebook.com/scelp.org/
The South Carolina Environmental Law Project represents the plaintiffs.  Its mission is to "use our legal expertise to protect land, water, and communities across South Carolina."  https://www.scelp.org/ , https://www.scelp.org/cases/plutonium-pits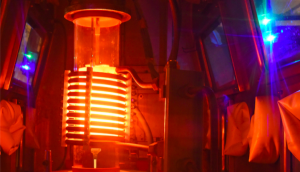 The complaint says, "DOE[]'s plan to drastically expand this production program both in total number of pits and in the number of production [] locations will saddle the already-burdened communities represented by Plaintiff groups with a significant amount of nuclear waste and pollution that is in complete contravention to the President's Executive Order on Environmental Justice."  https://uploads-ssl.webflow.com/5f2c352f324853b8b51c50db/60db415102377c2070fd3b19_Complaint.pdf , ¶7, p. 4.
Queen Quet, the Chieftess and head of state for the Gullah/Geechee Nation and the founder of the Gullah/Geechee Sea Island Coalition, one of the Plaintiffs, explained why the Coalition joined the lawsuit.  The Nation's People and lands are recognized as a National Heritage Area spanning the offshore barrier islands and coastal lands in North Carolina, South Carolina, Georgia, and Florida.  The People are the descendants of Africans who were enslaved on the isolated islands, who created a unique culture with deep African roots.  The Savannah River flows across their lands to the Atlantic Ocean carrying DOE contaminants.  https://www.nps.gov/subjects/heritageareas/discover-nhas.htm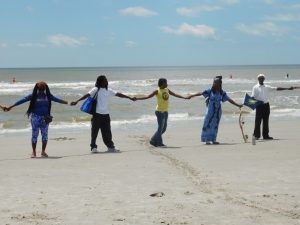 Queen Quet, said, "The Gullah/Geechee Nation is concerned about the further degradation at the Savannah River Site given that what takes place there has the potential of seeping not only into the waterway which eventually makes it way to the Gullah/Geechee Nation, but the pollutants that are produced by creating plutonium pits literally seeps into the bodies of people.  The people of South Carolina are more valuable than plutonium and we shouldn't have to use our energy in being pitted against a government agency! We need to protect our communities and this is best done when there is transparency in the process concerning any land use. The public should be able to fully engage in determining what happens to the land and to the environment because this will have irreversible impacts on our quality of life.  We are digging for the truth about the impacts that this proposal will have on the environment, on us and our communities!"
---

1. Every Friday from noon to 1 pm –
Protest LANL signing a 10-year lease (for the former Descartes building) to establish itself "permanently" in Santa Fe at the corner of Guadalupe and W. Alameda. JOIN Veterans for Peace, CCNS, Nuclear Watch NM, and others.  We'll have banners.  Please bring a sign.
 2. Tuesday, July 13th,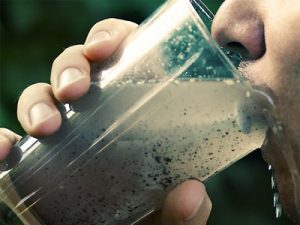 Public Hearing about New Mexico's Water Quality Standards. https://www.env.nm.gov/surface-water-quality/2020-triennial-review/
 3. Wednesday, July 14th,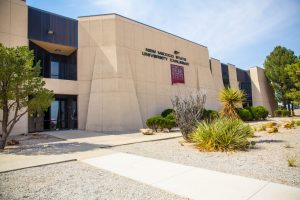 New Mexico Interim Legislative Radioactive & Hazardous Materials Committee Meeting in Carlsbad, NM. https://nmlegis.gov/Committee/Interim_Committee?CommitteeCode=RHMC
4. MARK YOUR CALENDAR!  Saturday, July 17th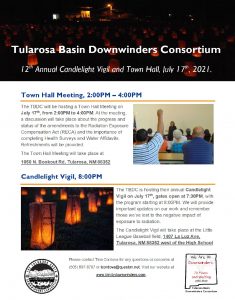 – Tularosa Basin Downwinders Consortium (TBDC) Town Hall Meeting and Candlelight Vigil in Tularosa.  From 2 to 4 pm, the TBDC will host a Town Hall meeting to discuss the Radiation Exposure Compensation Act (RECA) at the old Community Center.  At 8 pm, the TBDC will host the 12th Annual Candlelight Vigil to memorialize loved ones who have lost their lives to cancer and honor those who are living with or who have survived cancer.  It will take place at the Tularosa Little League Field.  Gates open at 7:30 pm.  Stay tuned for more details.  https://www.trinitydownwinders.com/
Tags: Department of Energy, DOE, Gullah/Geechee Nation, Gullah/Geechee Sea Island Coalition, Los Alamos National Laboratory, National Environmental Policy Act, National Heritage Area, National Nuclear Security Administration, NEPA, Nuclear Watch New Mexico, PEIS, plutonium, President's Executive Order on Environmental Justice, programmatic environmental impact statement, Queen Quet, Savannah River, Savannah River Site, Savannah River Site Watch, SCELP, South Carolina Environmental Law Project, Tri Valley Communities Against a Radioactive Environment, Tri-Valley CARES, Waste Isolation Pilot Plant