NMED Extends draft WCS Ground Water Discharge Permit Public Comment Period by 60 Days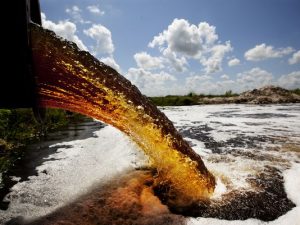 NMED listened to our concerns about the discriminatory public comment process for this permit and extended the comment period by 60 days – until almost the end of the year.  During this period, CCNS will be conducting more research into the impacts of the discharge in New Mexico.
If you would like to submit public comments about the draft Waste Control Specialists (WCS) ground water discharge permit to the New Mexico Environment Department (NMED), please focus on the discriminatory manner in which the public comment period has been handled.
NMED granted the extension, but has not been specific about how they are going to comply with the January 2017 Resolution Agreement they signed with EPA to resolve the 2002 Title VI Civil Rights Complaint filed by Deborah Reade, CARD, WIN, CURE and two individuals.
A sample public comment letter is available for your use at http://nuclearactive.org/wcs-discharge-permit-comments-due-to-nmed-on-tuesday-october-31st/
To support our work, please make a tax-deductible contribution at http://nuclearactive.org/ or mail your check to:  CCNS, P. O. Box 31147, Santa Fe, NM  87594-1147.  Thank you!