July Atomic Commemoration Events in New Mexico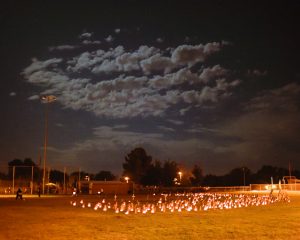 July 16th is an historic day for public health and environmental disasters in New Mexico.  On July 16, 1945, the U.S. government tested the first atomic bomb, called the Gadget, on the grounds of the White Sands Missile Range.  The Gadget held 13 pounds of plutonium, of which only three pounds fissioned.  The remaining 10 pounds disbursed as the mushroom cloud came down in the rainstorms that followed the blast.  The contaminated ash fell on open water sources, fields ready for harvest, gardens, workers, and animals.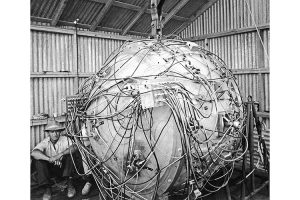 Thirty-four years later, on July 16, 1979, the largest uranium tailings spill in the U.S. occurred at the North East Church Rock Uranium Tailings site.  An earthen dam, operated by United Nuclear Corporation, holding liquid uranium waste, broke.  It released 1,100 million tons of solid radioactive mill waste and more than 90 million gallons of acidic and radioactive liquids into the Rio Puerco.  The contaminated waters flowed downstream through Gallup, and across nine Navajo chapters, contaminating at least 80 miles of the river and its banks.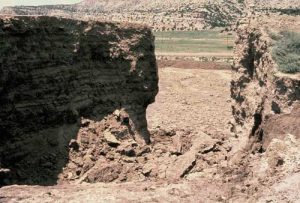 On Saturday, July 13th, from 7 am to 3 pm, the Red Water Pond Road Community will host its 40th annual commemoration of the 1979 Uranium Tailings Spill, at a location 12 miles north of the Red Rock State Park on State Highway 566, near Church Rock.  At 7 am there will be a walk to the spill site to offer healing prayers and educational events.
Edith Hood, a resident of the Red Water Pond Road Community, said, "Let us come together again and share these issues and concerns, collaborate and strategize, to push cleanup of these contaminated environments among our Dine people, to restore, preserve and protect our Mother Earth."
On Sunday, July 14th, a Nuclear National Film Showing will take place in Gallup from noon to 4 pm.  40th Uranium Tailings Spill Commemoration 19 Flyer
For more information, please visit http://swuraniumimpacts.org/
On Saturday, July 20th, beginning at 7:30 pm, the Tularosa Basin Downwinders Consortium will host its 10th Annual Candlelight Vigil to commemorate the harm experienced from the 1945 Trinity test.  It will be held at the Tularosa Little League Field, located west of the Tularosa High School.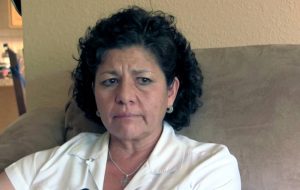 The Downwinders will memorialize loved ones who have lost their lives to cancer and honor those who are living with or who have survived cancer by lighting luminarias with individual names written on the paper bags.
Tina Cordova, co-founder of the organization, said, "It's difficult to grasp that we've been doing this for ten years now. Our list of deceased loved ones continues to grow.  We'll light more than 800 luminarias this year, I'm certain."
There will be a town hall meeting at the Tularosa Community Center at 2 pm.
TBDC Candlelight Vigil flyer 2019
For more information, please visit https://www.trinitydownwinders.com/
---
1.  CCNS understands that the New Mexico Environment Department public meeting about its Oversight Bureau at LANL will be held on Monday, July 8, 2019, from 5:30 to 7:30 pm at Fuller Lodge in Los Alamos.  More information will be available soon at https://www.env.nm.gov/  
2.  Beginning on Wednesday, July 10th, and continuing as needed, the Nuclear Regulatory Commission will hold a hearing on the Waste Control Specialists/Interim Storage Partners application to store 40,000 tons of the nation's deadly nuclear reactor spent fuel rods, at the Midland County Courthouse, 500 N. Lorraine Street, Midland, TX, at 9 am.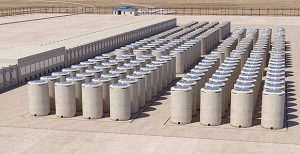 Opposition organizers are asking that you wear red.  The public will not have the opportunity to speak.  Nevertheless, your presence will make a difference.  For more information, please call or text David Rosen at (432) 634-6081.  Flyer for NRC WCS 7-10-19 Hearing
3.  The National Nuclear Security Administration (NNSA), a semi-autonomous silo within the Department of Energy, released its draft Supplemental Analysis (SA) for expanded plutonium pit production at Los Alamos National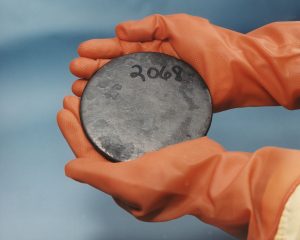 Laboratory (LANL) and the Savannah River Site (SRS) for public review and comment.  "NNSA is preparing the SA to determine whether, prior to proceeding with the action to produce plutonium pits at a rate of no fewer than 80 pits per year by 2030, the existing Complex Transformation Supplemental Programmatic Environmental Impact Statement [also known as "The 2006 Bombplex Proposal"] should be supplemented, a new environmental impact statement prepared, or no further National Environmental Policy Act (NEPA) analysis is required."  Comments are due no later than August 12, 2019 to NEPA-SRS@srs.gov.
The draft Bombplex Supplemental Analysis is available here: https://www.energy.gov/nepa/downloads/eis-0236-s4-sa-02-draft-supplement-analysis
The People defeated this proposal in the late '00s – Let's Do It Again!!!  Stay tuned for more information and sample public comments you can use.
Tags: 40th annual commemoration of the 1975 Uranium Tailings Spill, Edith Hood, first atomic bomb, Gadget, July 16th, North East Church Rock Uranium Tailings Site, Nuclear National Film Showing, Red Water Pond Road Community, Tina Cordova, town hall meeting, trinity downwinders, Tularosa Basin Downwinders Consortium, Tularosa Little League Field, United Nuclear Corporation